If you're an Office 365 user, you may have spotted that Microsoft recently introduced a new streamlined home page for its online productivity suite. Today, a new post on the Office 365 blog explains that this new home page started to roll out to users earlier this month, bringing along some new features for both administrators and users. The Office 365 shared in the blog post:
The Office 365 team shared in the blog post:
"We're constantly looking for opportunities to improve the way our users get things done. The new Office 365 home page enables more consistent and unified experiences for work, education and home users across every device. This new platform also helps us respond to user feedback and deliver innovative new features at a faster pace than ever before."
As you can see below, the new home page experience simplifies how users access their Office 365 applications and documents with immediate access to Office online apps and recent online documents. The Office team also shared that the new home page features a responsive design with "improved page responsiveness for a better, more consistent experience across all your devices".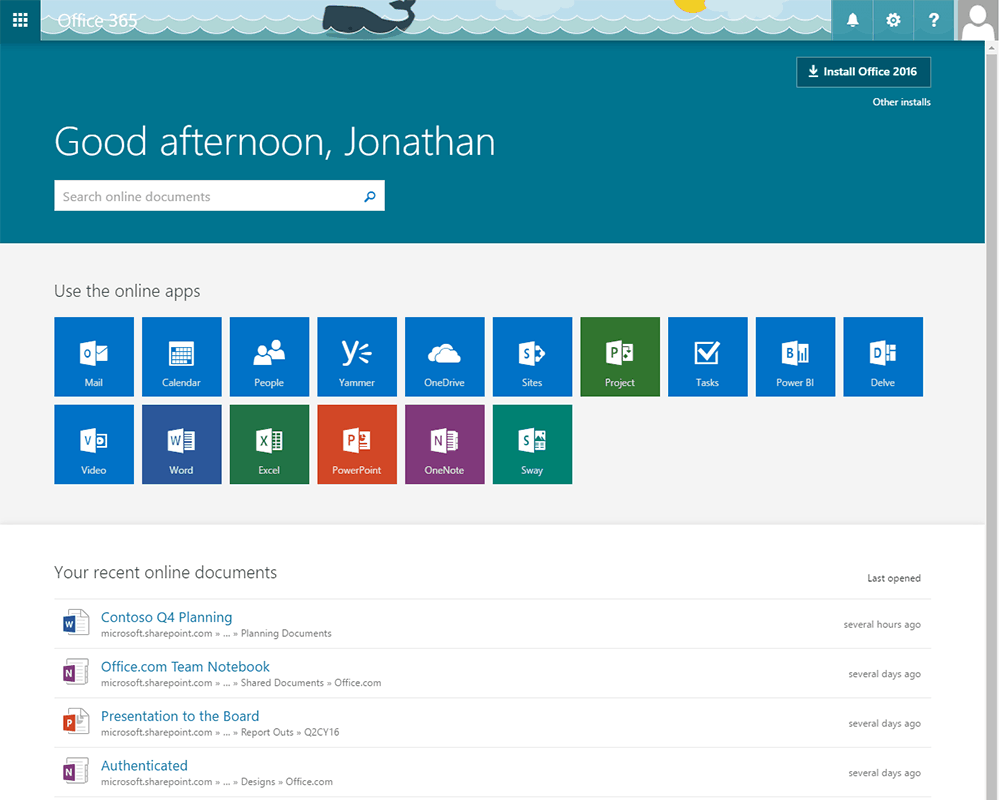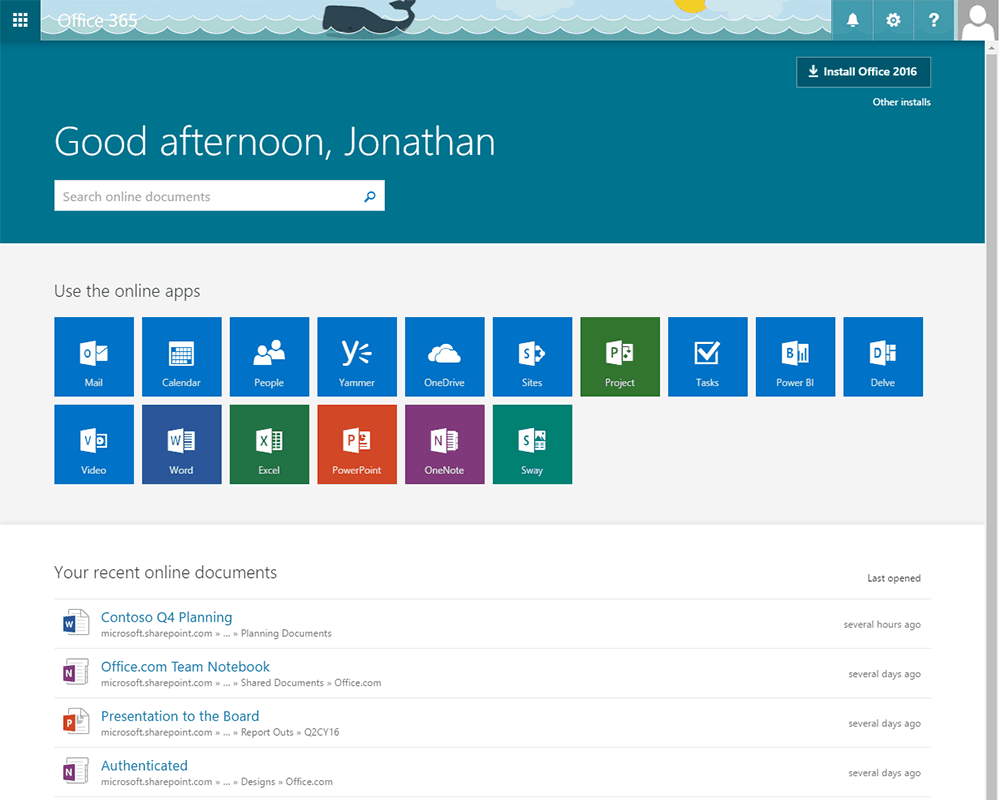 More, Office 365 users can now install Office apps more seamlessly thanks to a new download button on the home screen. Clicking on this button will not only download an install Office on your device in one click, but users will also be able to easily install Office 365 mobile apps by sending download links by email or SMS to their mobile device.


Last, the Office team also brought new tool tips to highlight recently added applications, unused features, and actions that users need to take. If you can't see this new home screen yet, hold tight as the full roll out will be completed "over the next few months." Please tell us in the comments what you think of this new home page experience.