If you didn't already know, Microsoft Rewards is a program that Microsoft runs that lets users earn points for conducting searches using Bing, shopping, and completing quests on Xbox using Xbox Game Pass Ultimate. What's more, you can redeem your points for actual money by way of gift cards.
That said, it now seems that the platform will be getting a cool new look. If you've been trying to redeem your points using the platform over the festivities, you might have noticed the refreshed dashboard both on the Web and mobile.
Per the image shared by our former colleague, Arif Bacchus, an avid Microsoft Rewards fan, the redesign is inspired by the Fluent Design of Windows 11. The refreshed Microsoft Rewards dashboard now shares similar attributes with the rest of Microsoft's services and programs.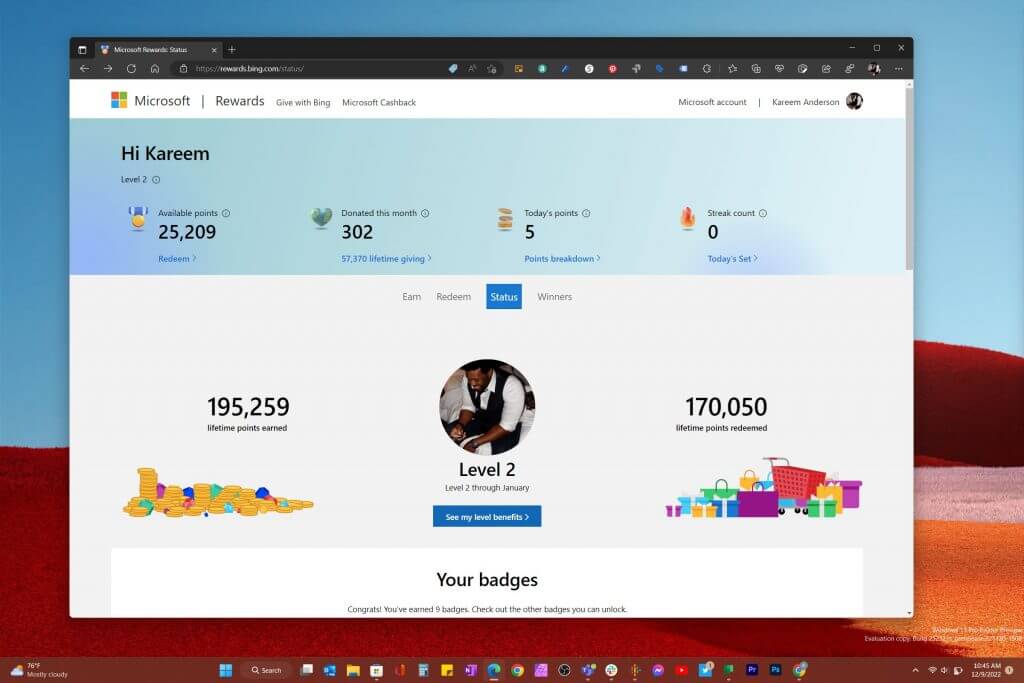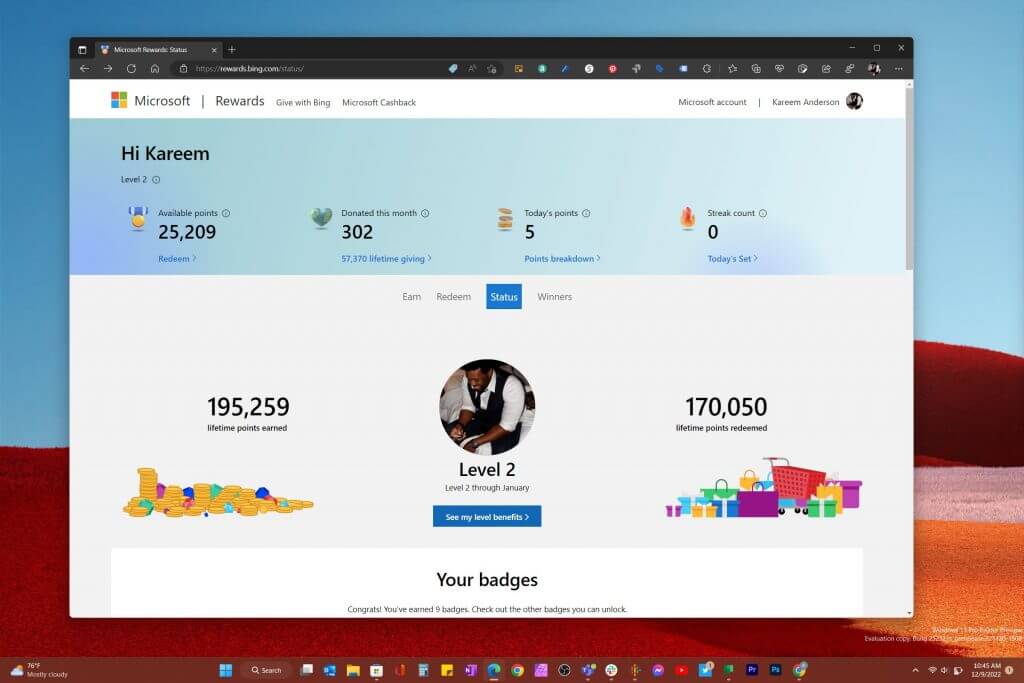 We definitely like this design better, as it is more modern and sleek-looking like the new Microsoft 365 app. However, it is quite clear the dashboard still requires some touch-ups because it is difficult for mobile users to check the count of their daily points. At the moment, you need to first tap on Status, then Point history to check your daily points.
It is quite apparent that Microsoft wants to achieve some sort of consistency across its entire lineup of products and services, hence the cool new look for Microsoft Rewards. In other related news, Microsoft Rewards expanded to 38 new countries in August, making it available to a total of 58 countries now. We invite you to check out our expert guide that will help know how to get the most points out of Microsoft Rewards and earn easy money. You'll need to sign up for the program to access these perks.
Thanks for the tip, Arif Bacchus!