Microsoft has quietly added a nice little addition to its Microsoft Rewards program. Badges can now be earned as users earn points for searching in Bing or shopping on the company's online store. The badges primarily reward users for accumulating points, logging on every day, and by spending those points on donating to charities.
While this is certainly a nice addition, it's not quite certain if the badges will play any real use. Microsoft also seems to be rolling this out gradually to users in select areas, so it's possible not everyone will have access to them just yet.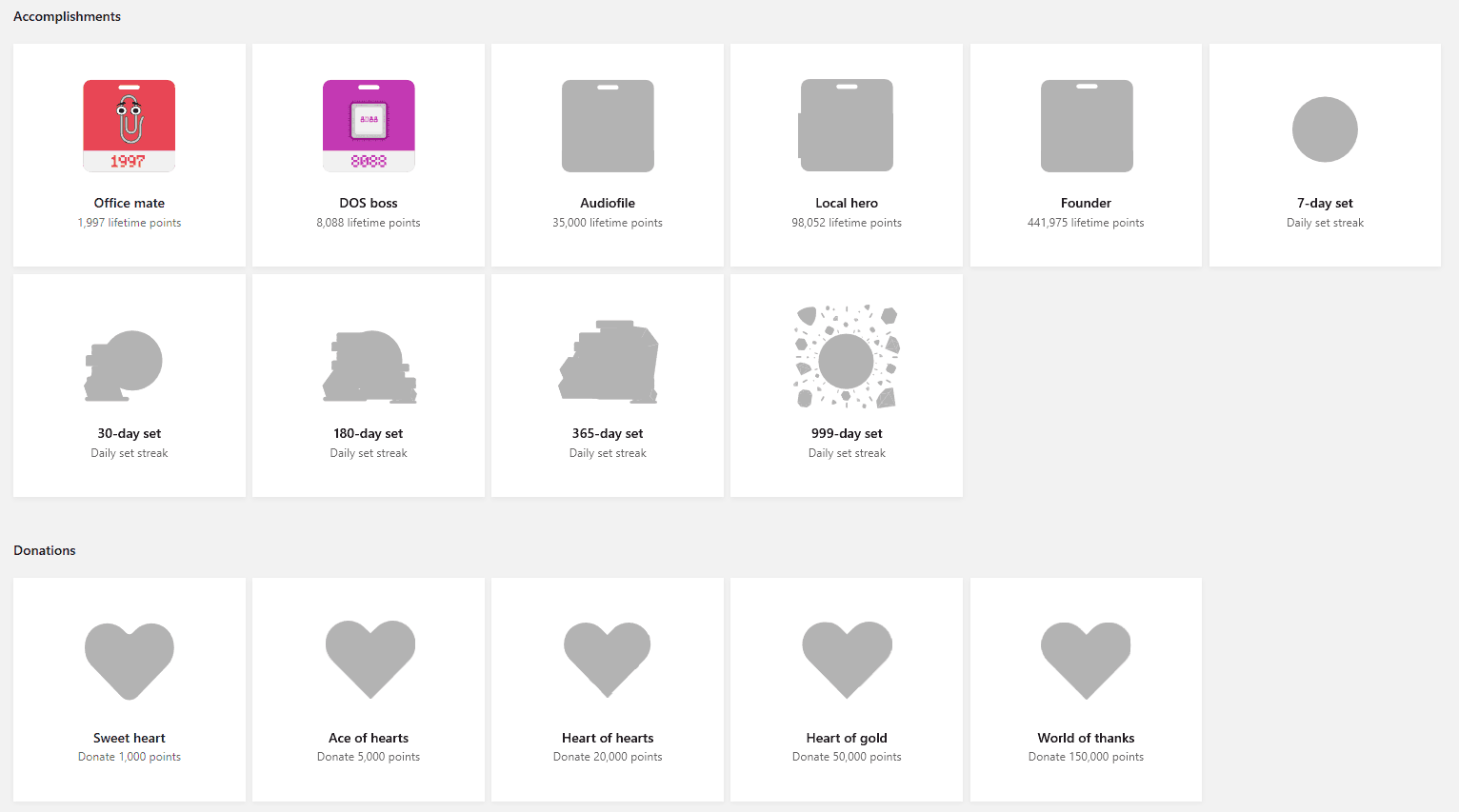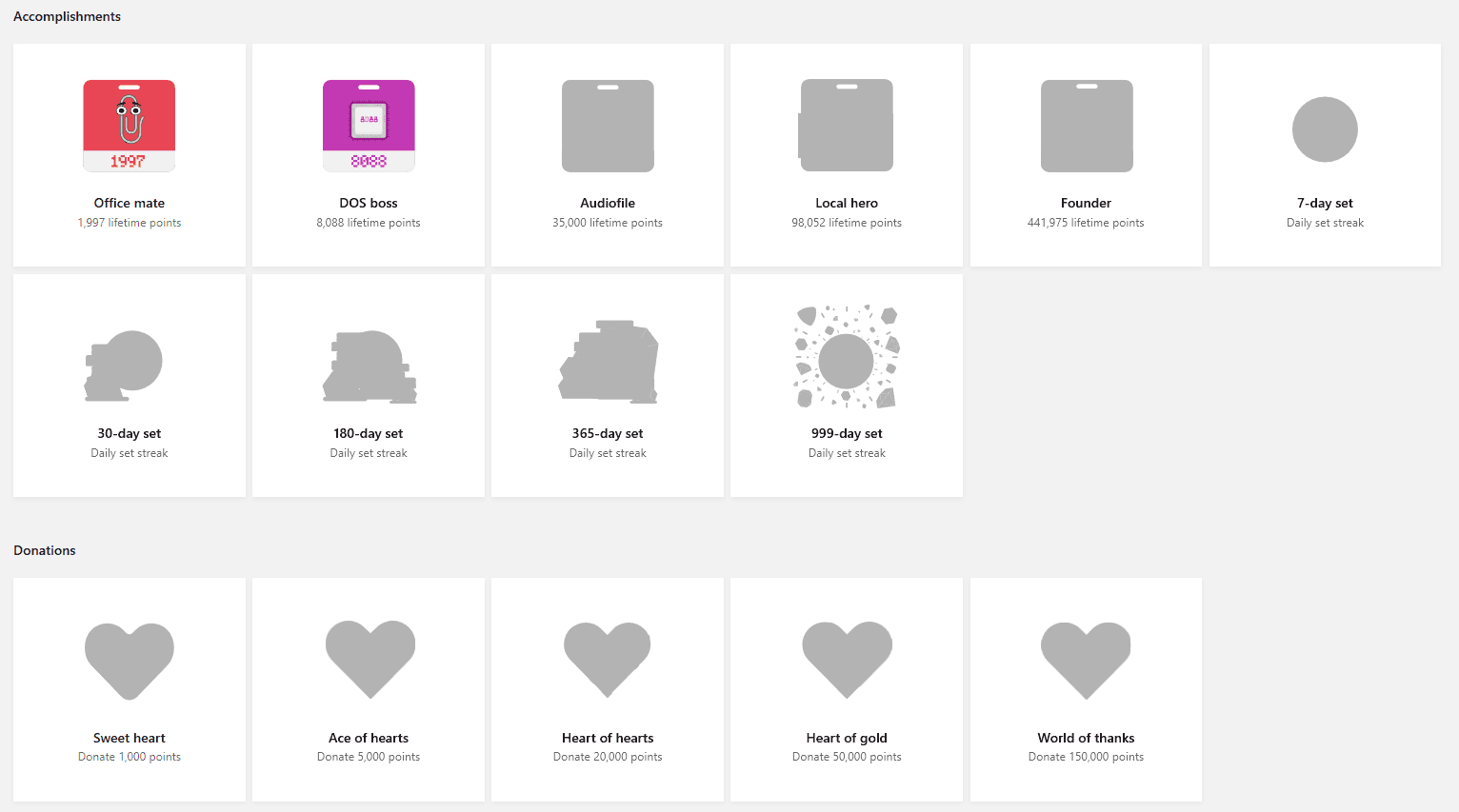 Microsoft Rewards started as a program that rewarded users to searching on Bing to earn points and redeem them on gift cards, sweepstakes, and charity donations. Known as Bing Rewards at the time, the company has since expanded the program to earning points on the Microsoft Store, hence the rebrand. Last year, Microsoft Rewards also gained a new "Streak" system that provides bonus points after completing three daily activities.
Are you getting access to the new Badges? Which ones do you have? Let us know in the comment area below.