Microsoft is expanding its ecosystem of "Designed for Xbox" accessories with new HDMI 2.1 monitors from Philips, ASUS, and Acer. There's already a growing number of high-end TVs that support the brand new HDMI 2.1 standard, but the 4K gaming monitor market is finally catching up this year
For those unfamiliar, HDMI 2.1 is the new future-proof protocol that makes it possible to play games at 4K 120FPS with HDR and Variable Refresh Rate (VRR), which enables capable displays to refreshed as fast as the console can render images. Microsoft's Xbox Series X|S consoles and Sony's PlayStation 5 all ship with an HDMI 2.1 port, but it's probably safe to say that not all early adopters ar aware that they need to upgrade to a new TV or monitor to take full advantage of their next-gen console.
This is precisely what Microsoft is trying to do with these new Designed for Xbox gaming monitors which will be available starting this summer. "From Variable Refresh Rate (VRR) to HDR, these monitors will harness the power of cutting-edge HDMI 2.1 technology to deliver an immersive, high fidelity experience unlike anything seen before," the Xbox team explained today.
The most expensive option is the Philips Momentum 559M1RYV 55", which will be priced at $1,599. The 55" 4K 120Hz monitor will support the AMD Freesync Premium Pro VRR technology for a tearing-free gaming experience, and HDR images should also look great with the DisplayHDR 1000 certification.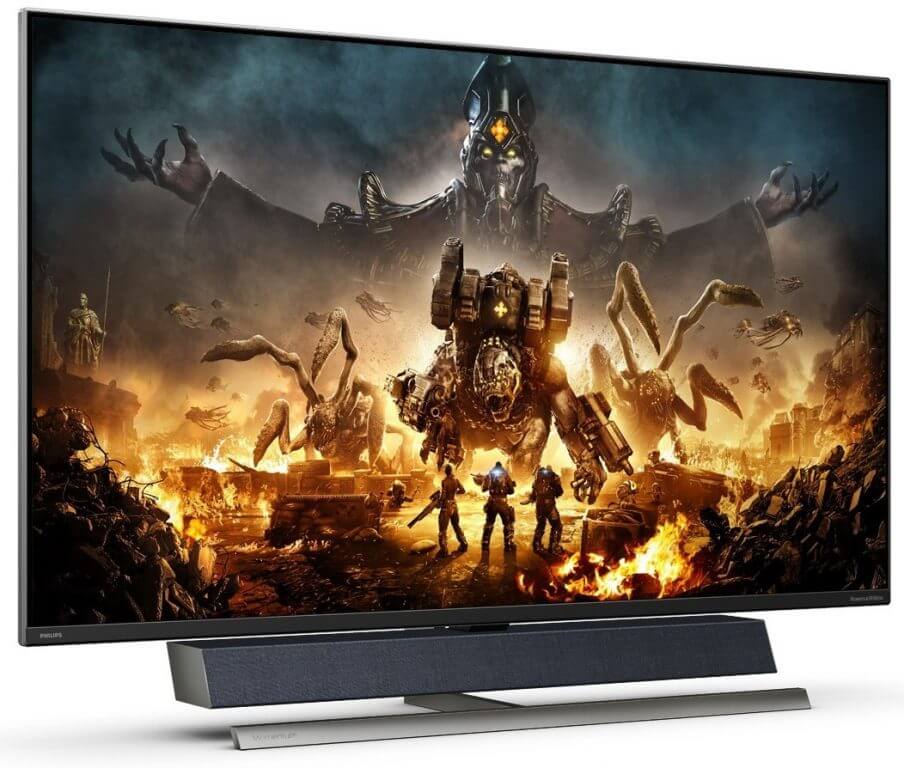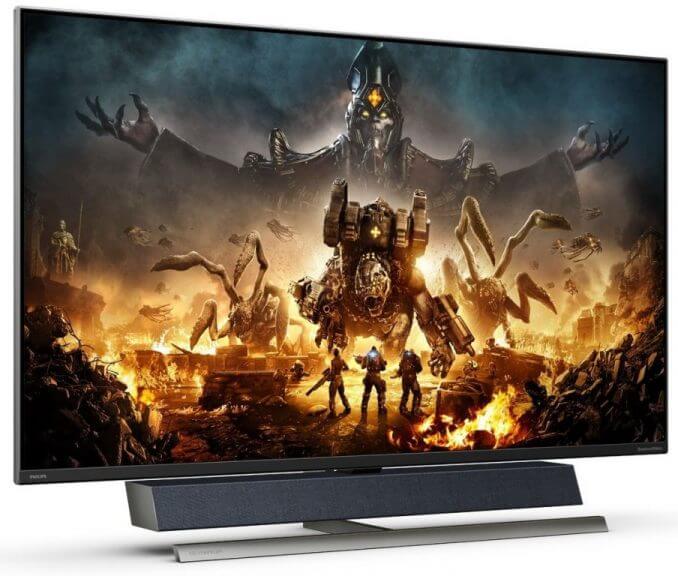 The new Designed for Xbox Philips Momentum display is certainly not cheap, but it will also offer a TV-like experience with a built-in Bowers & Wilkins soundbar and the inclusion of Philips's signature Ambilight technology. The TV maker has also worked with Microsoft to add a dedicated Xbox picture mode that should provide the best gaming experience.
Next is the smaller 43" ASUS oRg Strix Xbox edition monitor, which comes with a 4K 120Hz panel with a 1ms response time, AMD FreeSync Premium Pro support, a 90% DCI-P3 color gamut and DisplayHDR 1000 certification. This gaming monitor will also offer an Xbox mode providing the best settings when paired with Xbox Series X|S consoles. Pricing details are not known yet, but the ASUS ROG Strix Xbox edition will be available in October.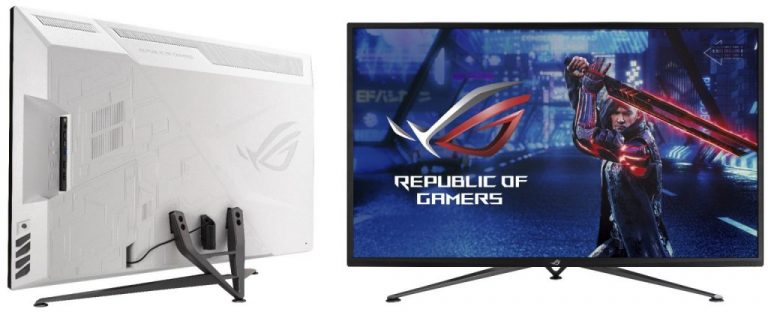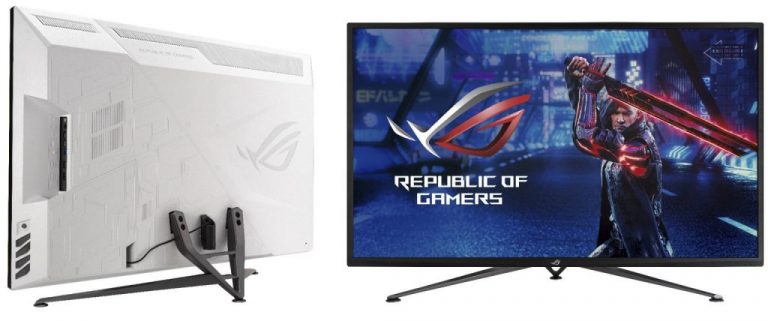 Lastly, the 28" Acer Xbox Edition Gaming Monitor will be available this fall at a $949.99 price. You can also expect a 4K 120Hz display with a 1ms response time and AMD Freesync Premium Pro support, though HDR pictures won't look as good due to the inferior DisplayHDR 400 certifications.
Still, the Acer Xbox Edition Gaming Monitor has other interesting features such as a TUV/Eyesafe certification, as well as a built-in KVM switch allowing gamers to easily switch between different PCs without having to change the monitor, keyboard, and mouse setup.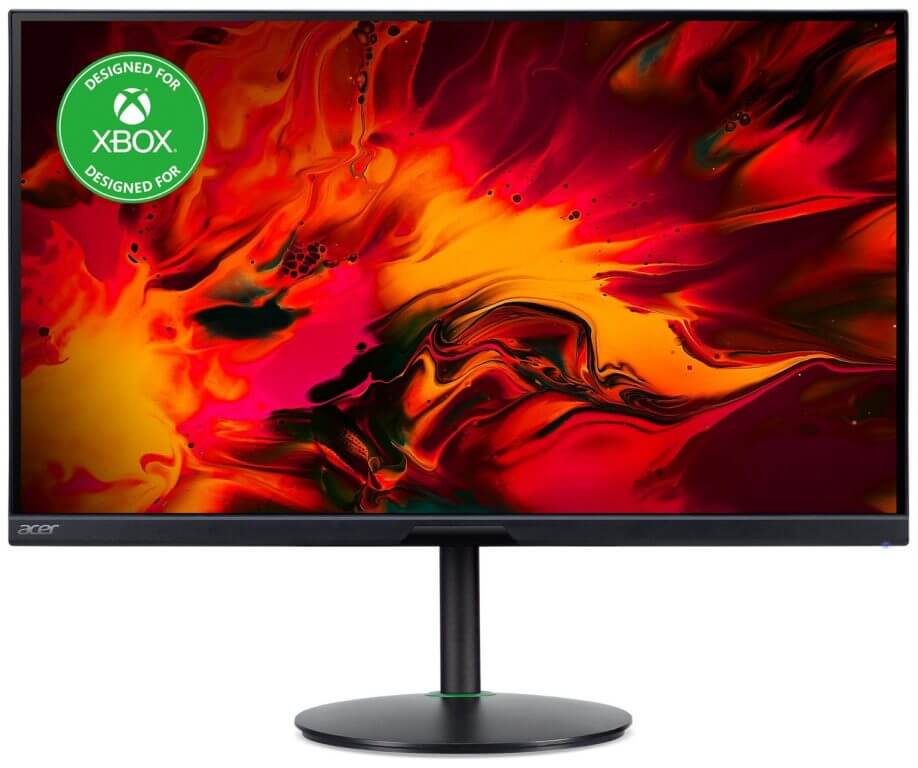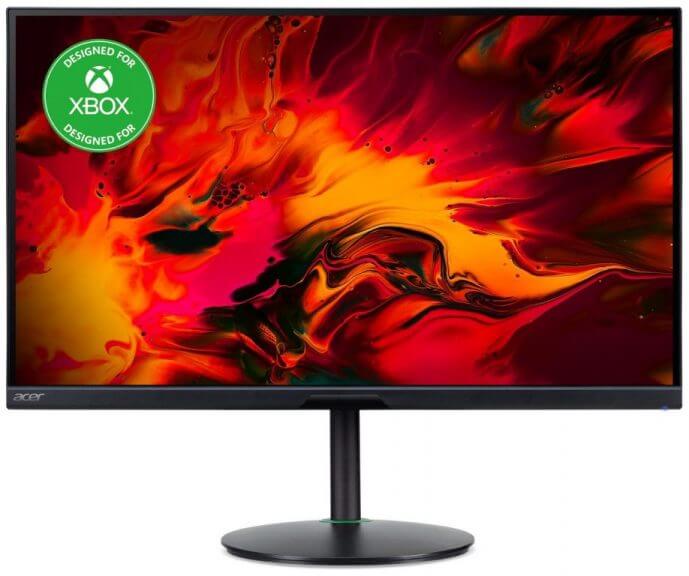 To fully take advantage of an HDMI 2.1 TV or monitor, gamers also need to get an HDMI 2.1 cable, and this is another area where Microsoft is trying to help. The brand-new Cable Matters Active HDMI Fiber Optic Cable is the first certified cable to be certified by Microsoft, and it's also pretty long at 32.8 feet. You can already purchase it for $69.99 at various retailers including Amazon and Walmart in the US.
"This is just the beginning, and we look forward to more monitors joining the Designed for Xbox program in the future", the Xbox team said today. If you prefer gaming on TVs, Microsoft has also teamed up with Samsung and is recommending the company's Neo QLED and QLED TVs to get the most of its new hardware.