Microsoft announced today they have released Windows Template Studio 2.0, with the primary goal of helping developers build their Windows 10 apps faster. The company has already steadily improved the open source tool, and this latest release does not come with many new features, but just a few under the hood changes.
The lone change in this release is an improved user interface which comes thanks to a partnership with the Visual Studio team. Indeed, developers should now find that the Windows Template Studio interface is even faster. "We feel the new interface is faster and more approachable. We've improved our template updating experience, our actual templates and much more. Our wizard also now detects dark, light and high contrast modes of Visual Studio," explained Microsoft's Senior Technical Product Manager Clint Rutkas.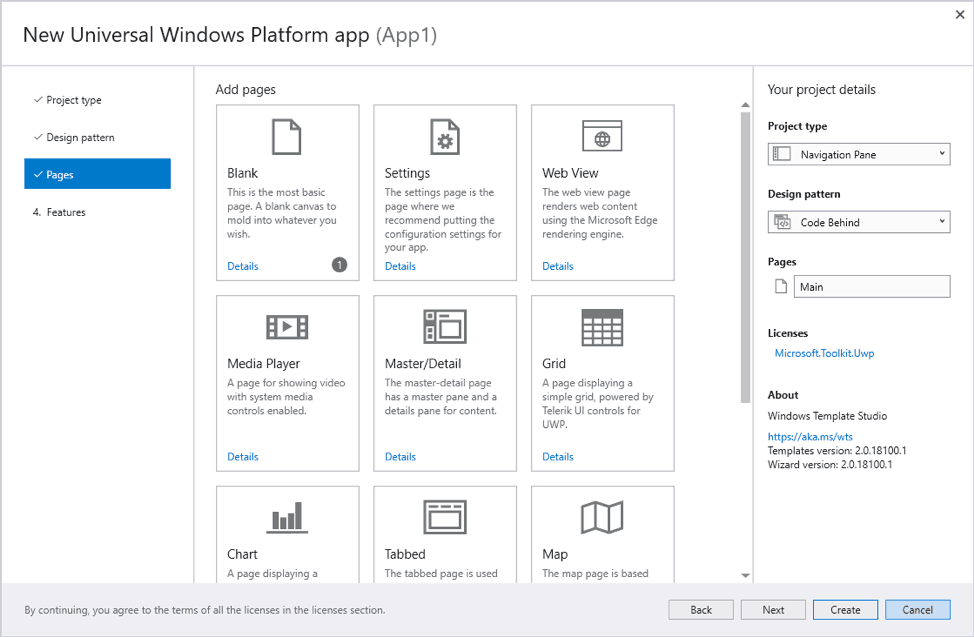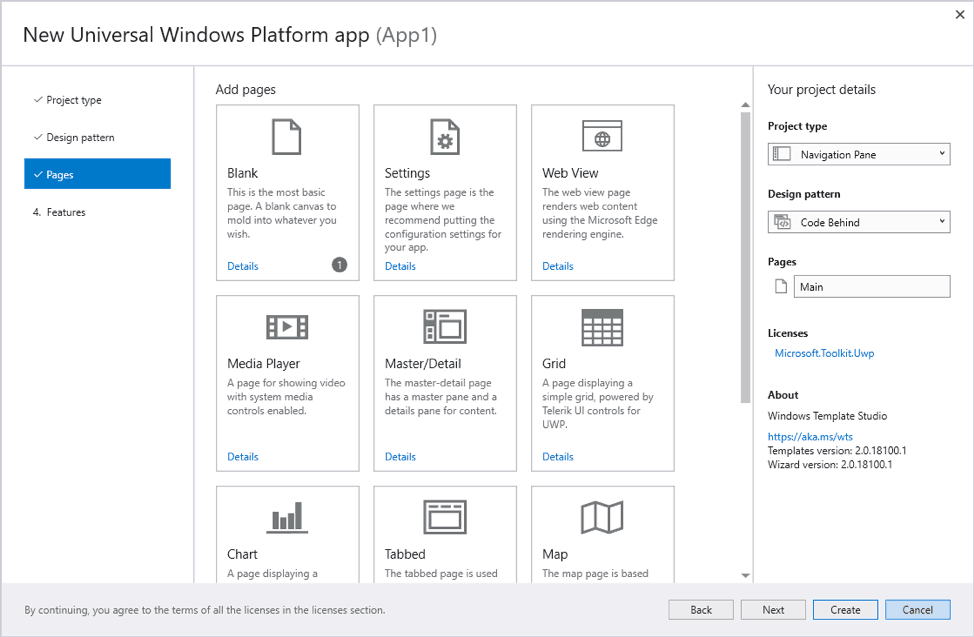 A full list of the new changes in this latest release on docs.microsoft.com, which will be the new home for Windows Template Studio documentation and templates. Microsoft, though, does say that GitHub will still host docs about modifying the engine or creating a template for the wizard.
There is more on the road ahead for developers, and Microsoft also says that they will continue to add new features and templates over time. If you've already installed Windows Template Studio, you can get this update by Tools->Extensions and Updates. Those just installing can head here and click on download, and then double-click the VSIX installer.  Also feel free to submit your feedback to Microsoft on GitHub.