Even though Microsoft's CEO Satya Nadella finally admitted that Cortana won't compete head-to-head with Alexa and Google Assistant, the company's digital assistant is apparently still getting new features. As reported by Windows Central, the "Connected Home" section of the Cortana notebook quietly gained two new sections, "Rules" and "Scenes."
It's not clear yet if these two sections are live for all Cortana users, but we've seen them on a Windows 10 PC running the latest Insider build (18317), as well as the latest version of the Cortana app on iOS. Cortana already lets you add and control several appliances from Ecobee, Philips Hue or Nest, and the new Rules and Scenes features are intended to help you do more with your connected Home.
With Rules, you can create commands with conditions of your choice such as time of day, duration, temperature, and more. Scenes are a slightly more complex feature, letting you create specific commands combining different smart appliances. As an example, you could create a "Good Morning" Scene that turns on your lights, raise the temperature on your smart thermostat, and more. While we haven't been to experiment with Scenes, the possibilities seem to be quite extensive.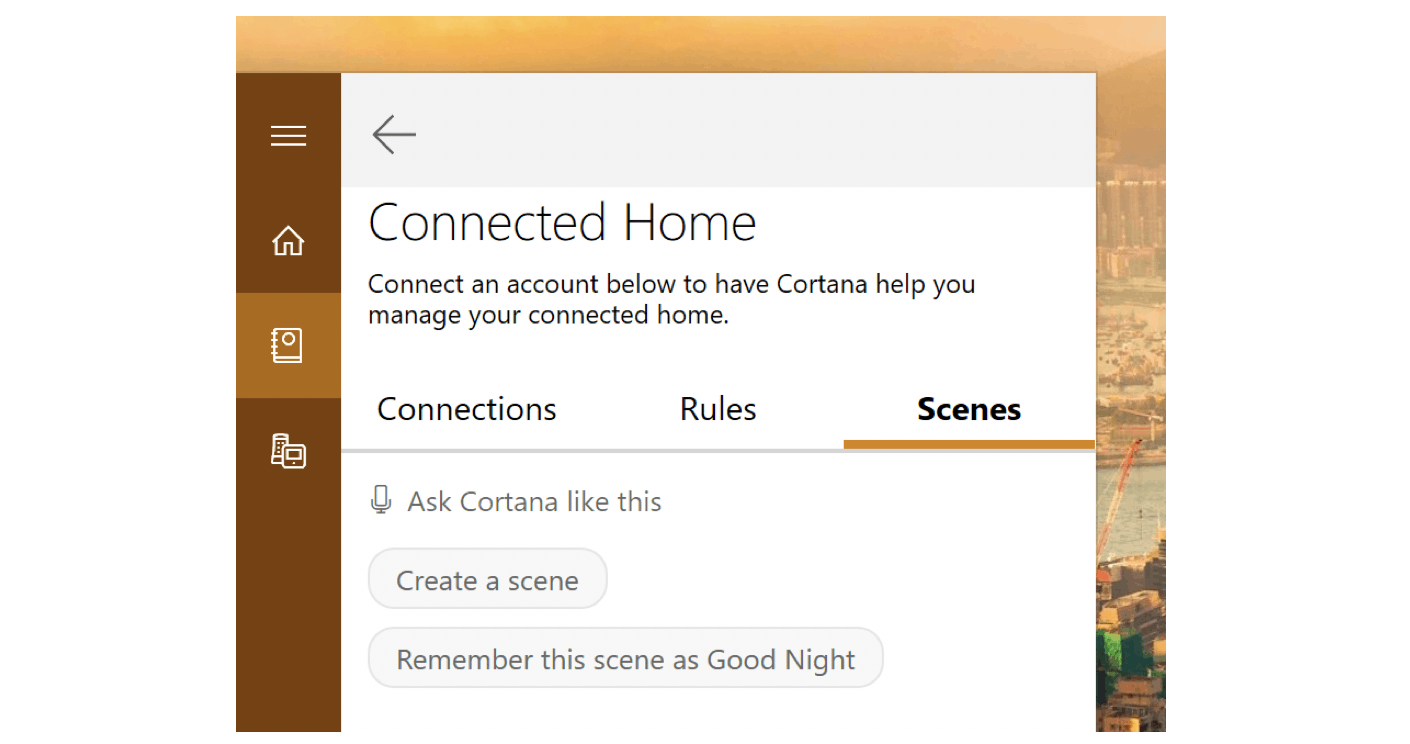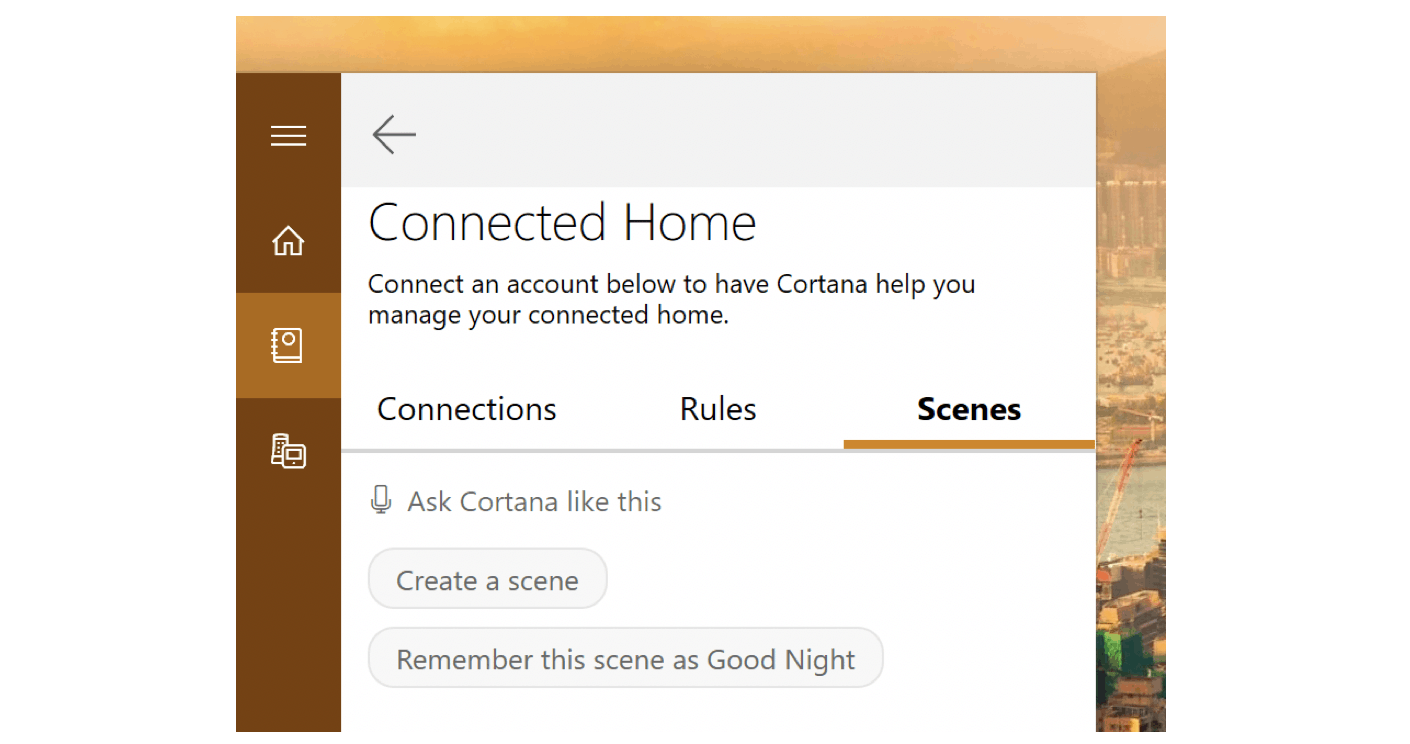 Microsoft has yet to communicate about these new Connected Home features in Cortana, but it's great to see the company throw a bone to owners of smart appliances. Now that Microsoft wants Cortana to become a "skill" for Alexa and Google Assistant, we didn't really expect the company to add more "consumer" features to its digital assistant, so that's definitely a pleasant surprise. Let us know in the comments if you've been able to put these new Rules and Scenes Cortana feature into action.