Though an official Microsoft announcement was posted by mistake and has since been deleted, a working version of vscode.dev is still available online. This browser-hosted version of Visual Studio Code lets developers open and browse source code hosted on GitHub and on a local machine (via Bleeping Computer.)
Microsoft tells us via email that a public preview of vscode.dev is not currently available, but Simon Bisson notes that it is working just fine with non-AAD accounts. We were able to log in to the experience using a personal Microsoft Account just fine. You can see a preview of the experience below.
Despite this not being an official public preview, overall, it looks pretty clean with some side toggles for opening repositories, searching, controlling sources, debugging, extensions and GitHub pull requests. Even the area to type code lines is pretty clean and close to the Visual Studio desktop experience.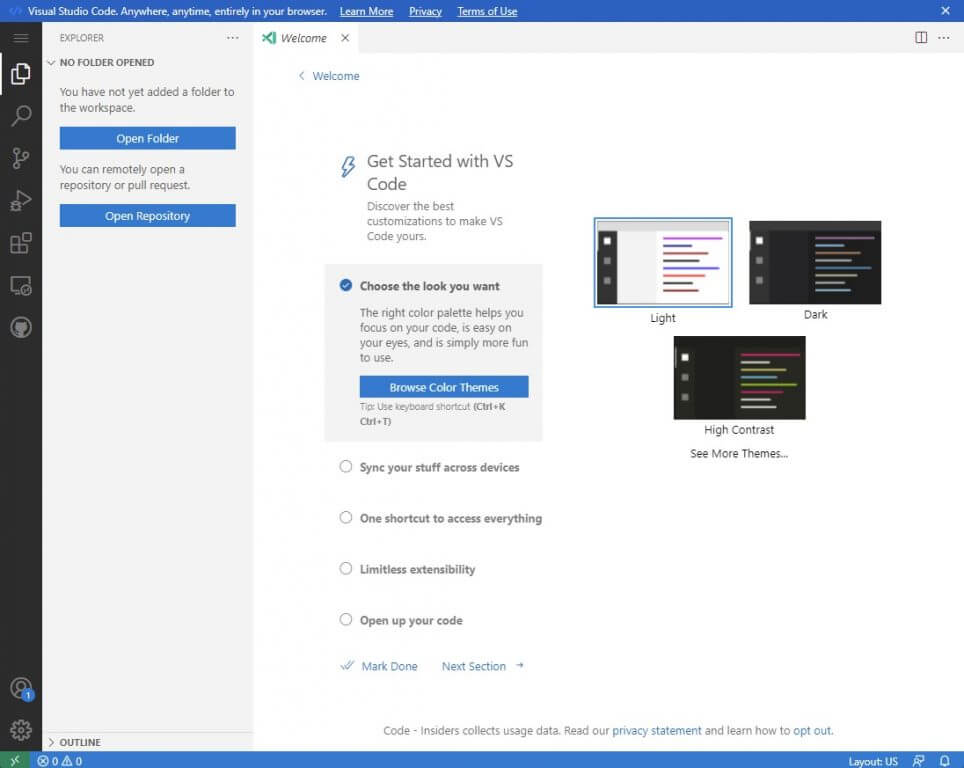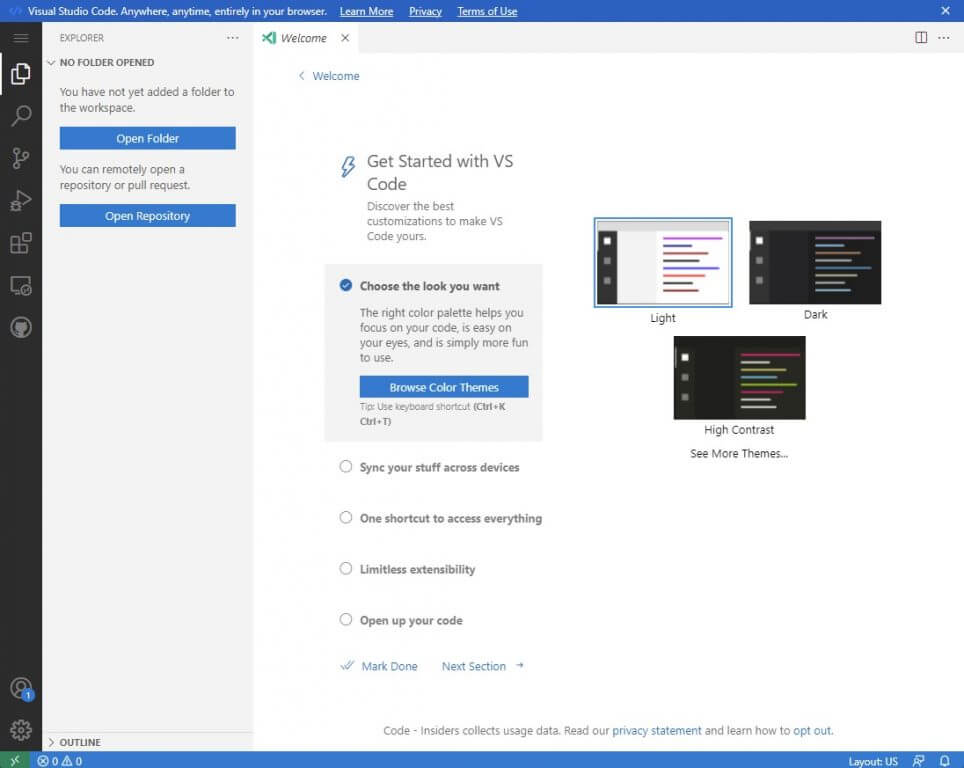 As a web-based experience, it is important to note that vscode.dev will not have access to building, running, or debugging applications. It also won't have access to an integrated terminal. Rather, it is more about using the browser as a sandbox for editing code. Bleeping Computer reports that developers can perform functions such as syntax highlighting, search, multiple file editing, and a source control view.
Update: We updated our headline and this article to clarify that a public preview isn't available and that the Microsoft update was posted by mistake.