If you make use of Microsoft's preconfigured virtual machines to test against the latest Windows 10 builds, then the company wants you to know that some new versions have been published. According to the MS Edge Developer Twitter account, the latest Windows 10 Preview builds with the latest EdgeHTML version are now available.
Updated virtual machines are now available with the latest EdgeHTML 14 preview build (14.14393): https://t.co/RcDO2GeXRA Happy testing!

— Microsoft Edge Dev (@MSEdgeDev) July 25, 2016
As you can see, you have a number of choices in which virtual machines you can download: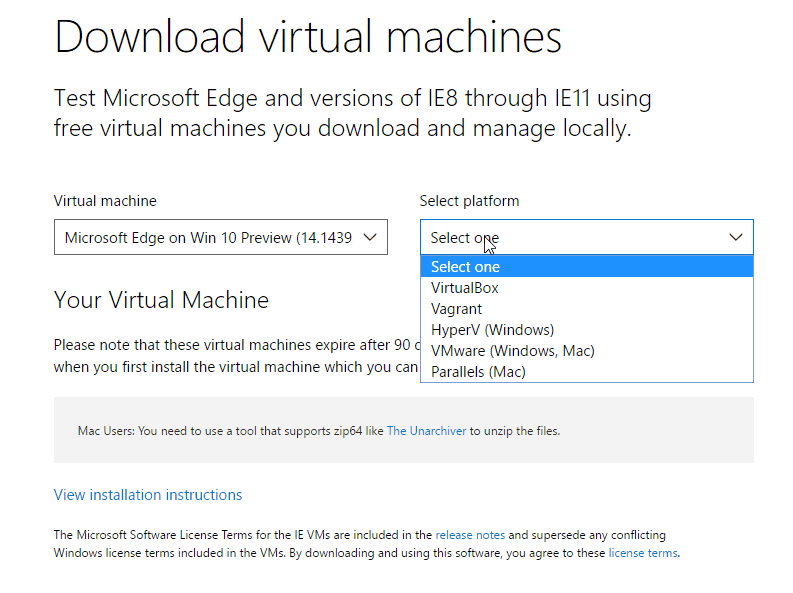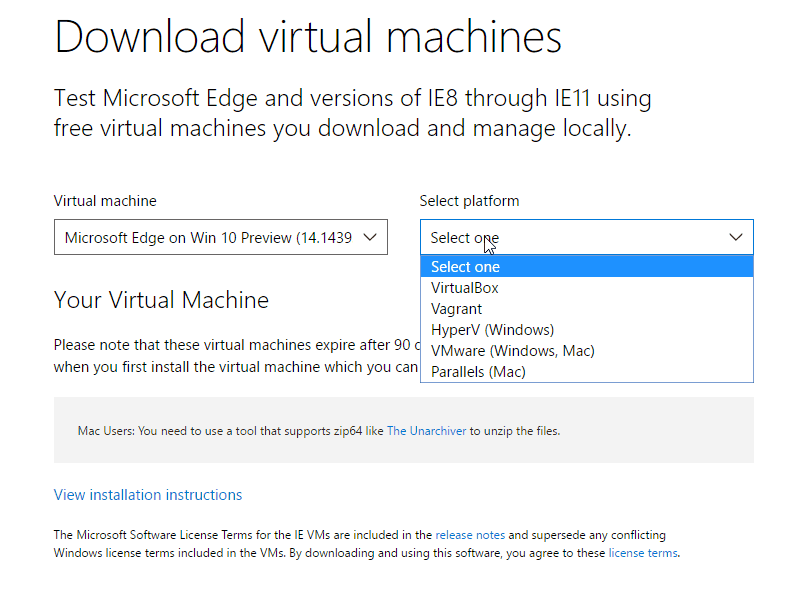 As always, these will expire in 90 days, and so they're not intended to replace full licenses. Let us know in the comments if you plan to utilize any of these virtual machine images.