Microsoft announced today a big update for Planner, its task management app for Office 365. The Trello competitor is getting three new features today: the first addition is Schedule View, which lets Planner users view their task schedule with weekly and monthly views. Schedule view is accessible from a new button in the top bar of Planner.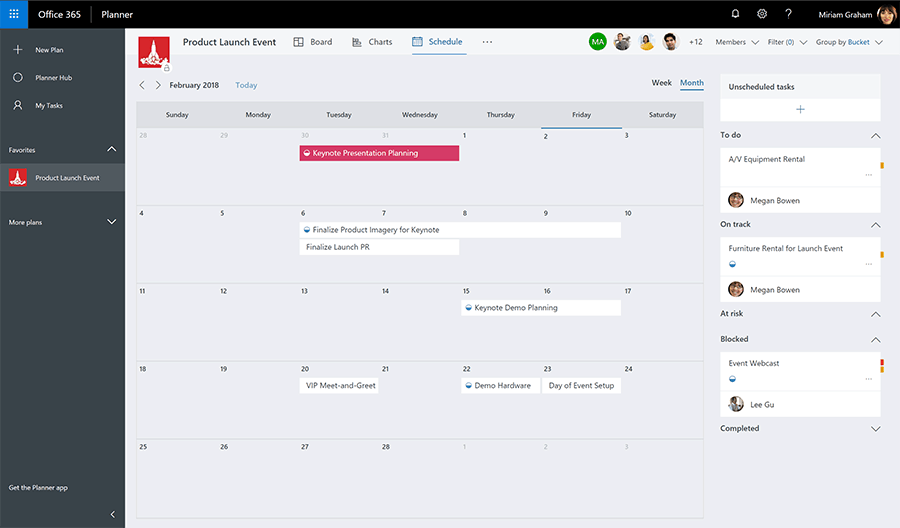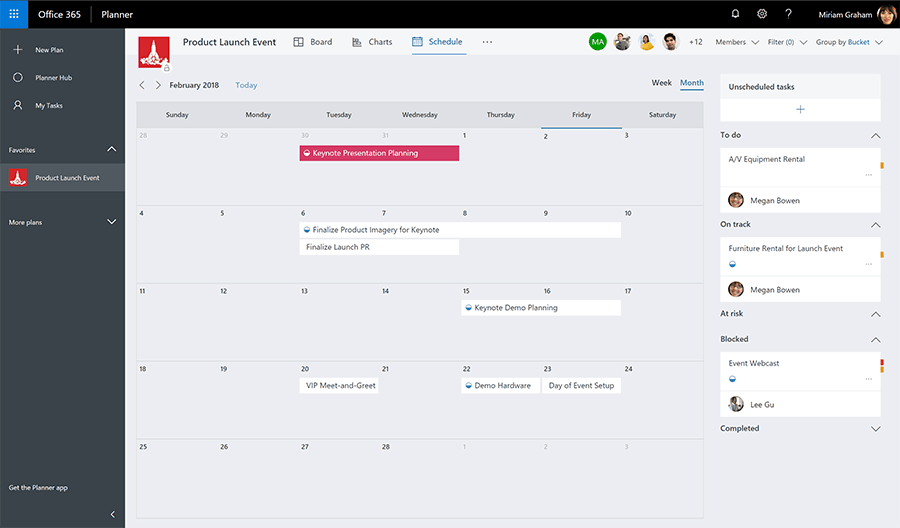 With the new Group and Filter options, Planner users can also quickly surface tasks by assigned team members, progress, due date, label and more. This is really handful in case you already have many tasks grouped into buckets.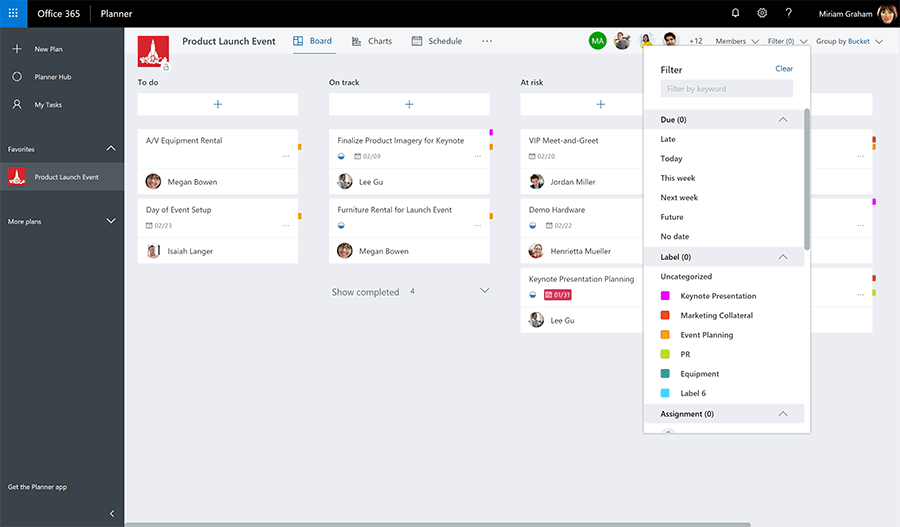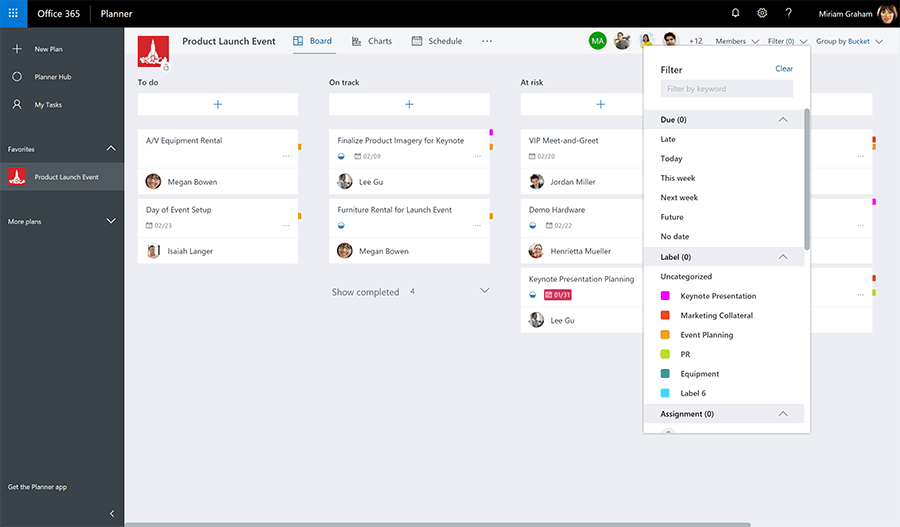 In addition to letting you filter tasks by due date, Planner can also send you emails to remind you about upcoming deadlines in the week to come, which some users may find quite helpful. Last but not least, Outlook calendar integration via the iCalendar format feed is also rolling out soon, the Office team revealed, and it will let you publish all your Planner tasks to your Outlook calendar. While this isn't a true integration with Outlook Tasks, it's still a good start.
Microsoft says that these features were among the top requested additions on the Planner UserVoice website, and we invite you to check it to help the team prioritize new features.