Mobile World Congress, better known as MWC, is now underway, and there was a huge set of news coming out of the annual trades show this year. Microsoft and its partners played a big part in this, detailing some news around 5G telecommunications, as well as some big gains on the Windows on ARM front, with the world's first ARM-powered ThinkPad. We recapped everything you need to know in this one post.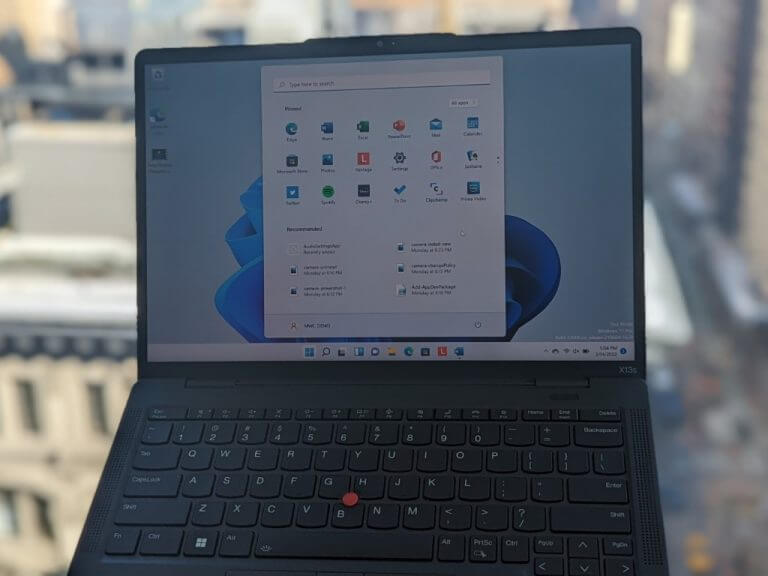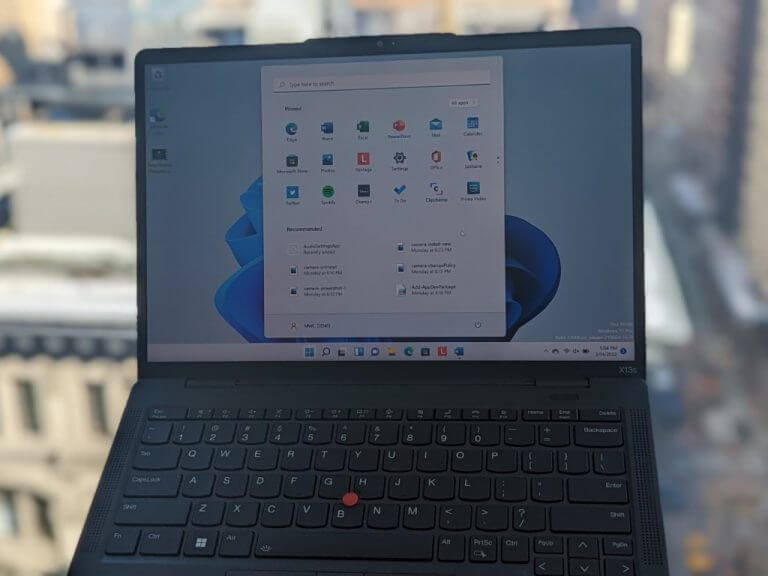 For most people, the big news out of MWC will be Lenovo's ThinkPad X13s. This new ThinkPad sports Qualcomm's Snapdragon 8cX SoC under the hood. Leaked benchmarks indicated this ARM chip could be just as fast as a 25-watt U-Series Intel 12th generation processor, and Lenovo's new ThinkPad shows why. The company indicated that system-level performance on this device can be boosted by up to 57% and multi-tasking can be up to 85% faster.
The ThinkPad even sports Microsoft's Pluton security chip, which is news from MWC that we dive deeper into in our separate post. This ThinkPad also has suggested battery of up to 28 hours, alongside 5G connectivity. Not to forget smart communications like a 5MP webcam, that has AI-based auto framing and standard triple-array microphones that can provide intelligent noise suppression during conference calls. 
Samsung's new Galaxy Books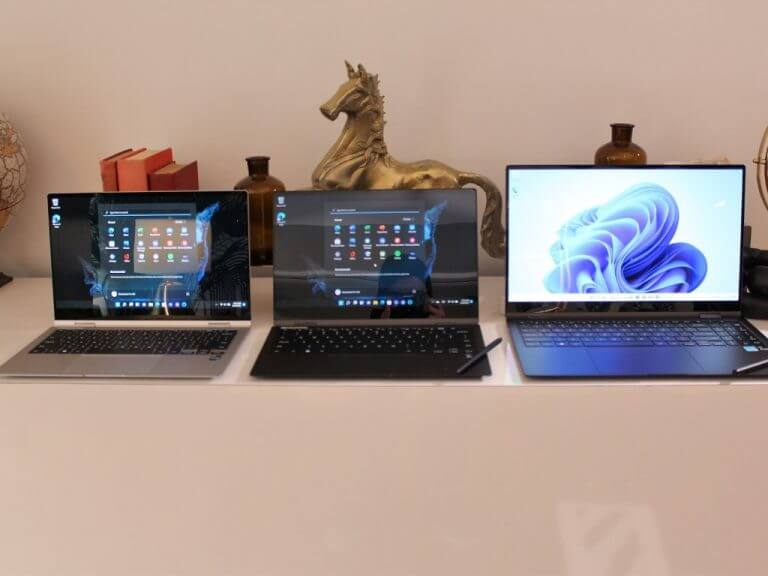 The other big news of MWC is Samsung's new devices. Samsung launched it's new Galaxy Book2 Pro series. This is the company's new flagship PC lineup, consisting of the Galaxy Book2 Pro 360 and Galaxy Book2 Pro with 5G. The Galaxy Book 2 Pro series is the first consumer PC which meets Microsoft's secured-core PC requirements for protections against cyber attacks. The Galaxy Book 2 Pro 360 devices all have Intel's 12th generation chips inside, as well as beautiful AMOLED panels.
Microsoft 5G news
Next up is the news of an AT&T partnership with Microsoft. In order to help make private 5G networks smarter, simpler, and more flexible for businesses, schools, and other organizations, AT&T revealed that it is using Microsoft technology for this feat. More specifically, it's Azure private MEC with Azure Private 5G Core that's being used to help deploy these private wireless networks rapidly across radio spectrums, including CBRS. This tech can be used in manufacturing, medical field, car dealerships, according to AT&T.
In other 5G news, Lockheed Martin Corp is working with Microsoft on a government contract. More specifically, they're using 5G.MIL solutions to rapidly advance reliable connections for U.S. Department of Defense systems. In the agreement, the two companies will test how to effectively expand and manage 5G networking technology for Joint-All Domain Operations (JADO) defense applications using Microsoft's 5G and Microsoft Azure services for Lockheed Martin's Hybrid Base Station.
As we said, 5G is the big topic at MWC for Microsoft. They announced Azure for Operators, but there were other announcements, too. Of those, is the fact that Telefónica will be expanding its global collaboration with Microsoft to the consumer market. In addition, Qualcomm announced that it collaborated with Microsoft to transform Enterprise Connectivity with an end-to-end 5G private network solution.
Other news
We hit the highlights, here, but you can keep in touch with all the news from MWC 2022 over on Microsoft's website. There were some smaller stories, like Lenovo's new ThinkBook 14s Yoga Gen 2, IdeaPad Flex 5i, IdeaPad Gaming 3i and IdeaPad Gaming 3 laptop. Be sure to keep it tuned to OnMSFT, as we'll be here to bring you all the latest from MWC 2022. Follow us on Twitter, and check us out on Pinterest, too.