Microsoft is offering access to core GitHub features for free and reducing the prices of paid Team plan prices. The announcement is detailed in a post on the GitHub Blog.
"Until now, if your organization wanted to use GitHub for private development, you had to subscribe to one of our paid plans. But every developer on earth should have access to GitHub. Price shouldn't be a barrier. This means teams can now manage their work together in one place: CI/CD, project management, code review, packages, and more. We want everyone to be able to ship great software on the platform developers love. Teams who need advanced features (like code owners), enterprise features (like SAML), or personalized support can upgrade to one of our paid plans."
In addition, GitHub is reducing the price of their paid Team Plan to $4 per user/month, down from $9 per user/month. Existing Team plan subscribers will also see the discount attached to their monthly statements. If you prepaid for yearly GitHub plan, you will see a prorated refund in the next 30 days. The new monthly prices of the GitHub Team plans are reflected below.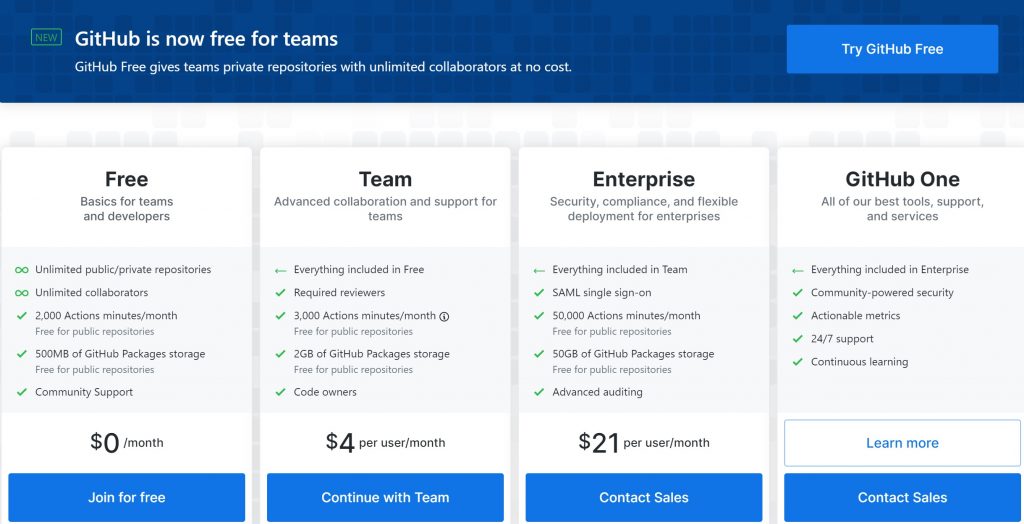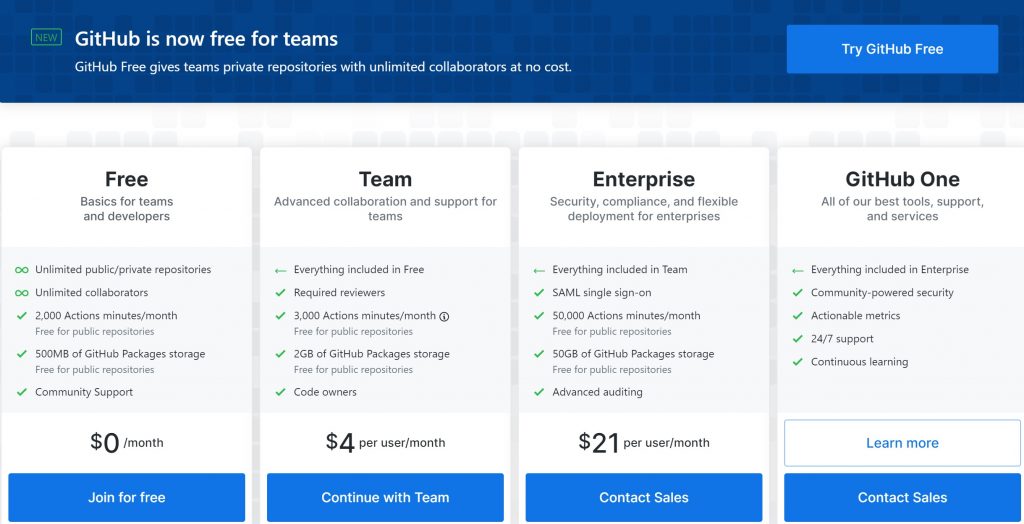 More information about how these Team plan changes affect you and your company are available on GitHub's FAQ page. Unlike some offers announced during the coronavirus crisis, this change is permanent. but this is a good reason to try GitHub now.
What are your thoughts on GitHub's recent subscription price change? Let us know in the comments.