Last week, Microsoft announced at the annual NAB show in Las Vegas that it would enhance its Azure Media Services with new features leveraging on machine learning such as automatic video summarization and face recognition. Today, a new blog post on the Azure Blog just gave us additional information on all product and partnership announcements from Azure Media Services at NAB Show.
First, a new Azure Media Analytics suite is now in public preview and will bring "key new capabilities like motion detection, speech transcription, deep indexed video search, content moderation and more to the video domain. You can learn more about it in the detailed blog post and can also try it out here.
Next, the Video Editor plug-in for Azure Media Player will simplify the task of clipping and trimming video streams. This new plug-in is the result of consumer feedback as Microsoft explained that "Many customers have told us they that they needed a tool that integrates with their existing workflows, whether that was a full blown video content management system (VCMS) or a simple in-house asset listing page". For more information, we invite you to check the Video Editor Plug-in post on the Azure blog.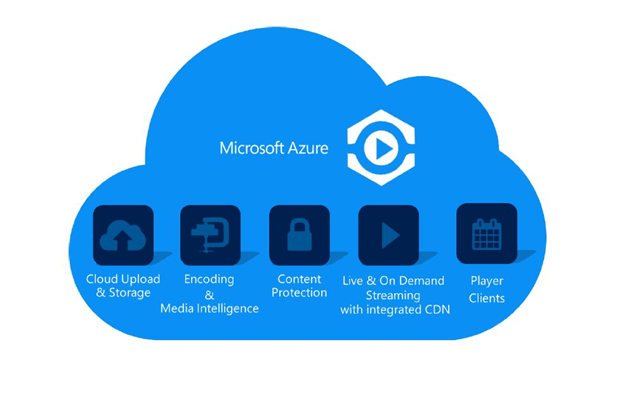 The Azure team has also announced support for Apple FairPlay, a technology that makes it possible to securely stream premium content using the HTTP Live Streaming (HLS) protocol. More, Azure Media Services will also support 360° live video streaming through a new partnership with VideoStitch and their Vahana VR technology. Learn more about it in the dedicated blog post.
After obtaining certifications from Content and Security Associations (CDSA) and Content Protection and Security Programs (CPS) last year, new Motion Pictures Association of America (MPAA ) and Federation Against Copyright Theft (FACT) certifications will now help Azure gain momentum as a media solutions provider. Last, the Azure team is announcing new and expanded industry partnerships  with Imagine Communications, Veritone, Signiant and VSN. The Azure Media Services team will preview all these services in action at the NAB Show in Las Vegas this week.