Despite the fact that digital assistants like Cortana and Alexa are more ubiquitous than ever, there are certain situations when talking to a machine can feel weird. This is especially true in public spaces, when you just want to fit in and avoid having strangers hear any personal information.
We're now seeing connected speakers and PCs with far-field microphones that can catch your voice in very noisy environments, but these mics still don't allow you to use voice commands without being noticed. Microsoft is apparently aware of this, a new patent spotted by Windows Central describes a "silent voice input" apparatus that could push voice recognition technology to the next level.
According to the patent description, the silent voice input module could be integrated into a cellphone or any other type of electronic device, including wearables. It would require users to put the module very close to the mouse before issuing voice commands, and Microsoft explains that users would also need to utter words with ingressive airflow instead of whispering.
Implementations of the subject matter described herein provide a silent voice input solution without being noticed by surroundings. Compared with conventional voice input solutions which are based on normal speech or whispering that use egressive (breathing-out) airflow while speaking, the proposed "silent" voice input method is performed by using opposite (ingressive or breathing-in) airflow while speaking. By placing the apparatus (e.g. microphone) of the apparatus very close to the user's mouth with an small gap formed between the mouth and the apparatus, the proposed silent voice input solution can capture stable utterance signal with a very small voice leakage, and thereby allowing the user to use ultra-low volume speech input in public and mobile situations, without disturbing surrounding people. Besides of air flow direction (ingressive and egressive), all other utterance manners are same as our whispering, so that proposed method can be used without special practice.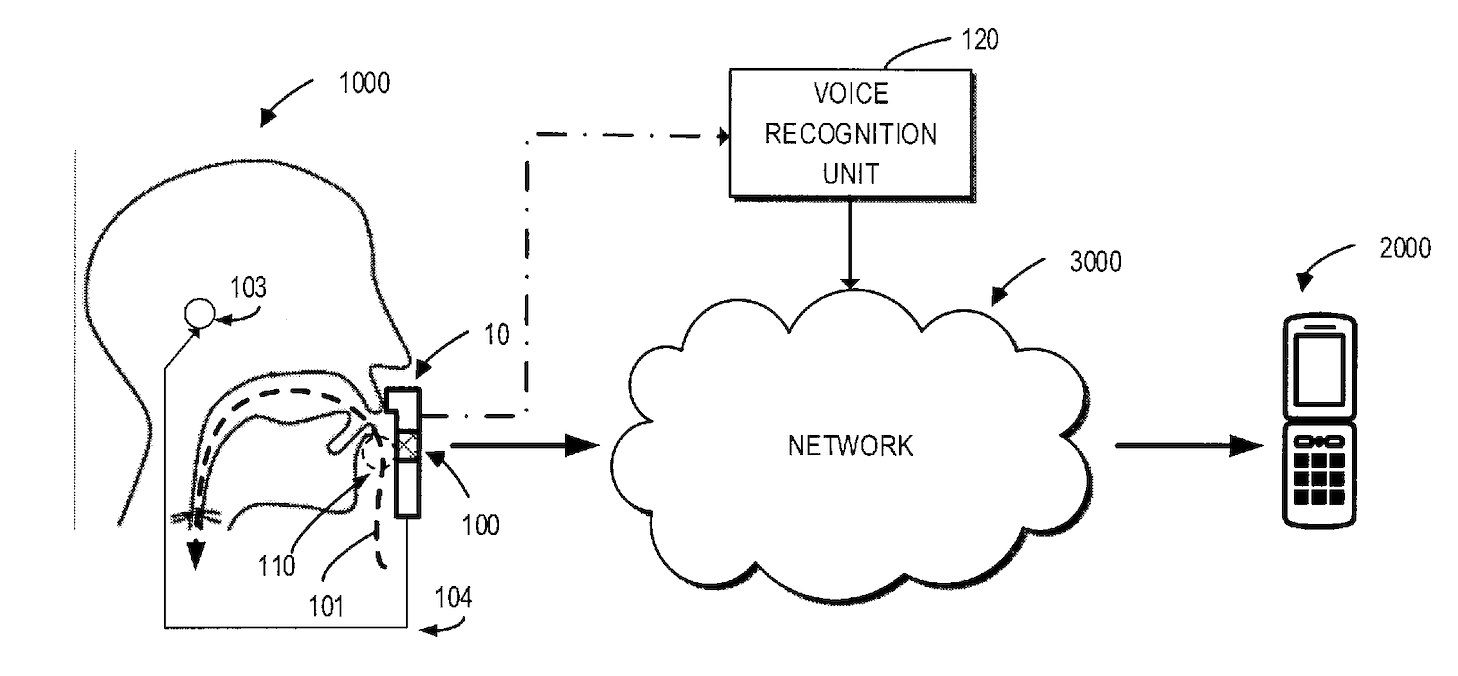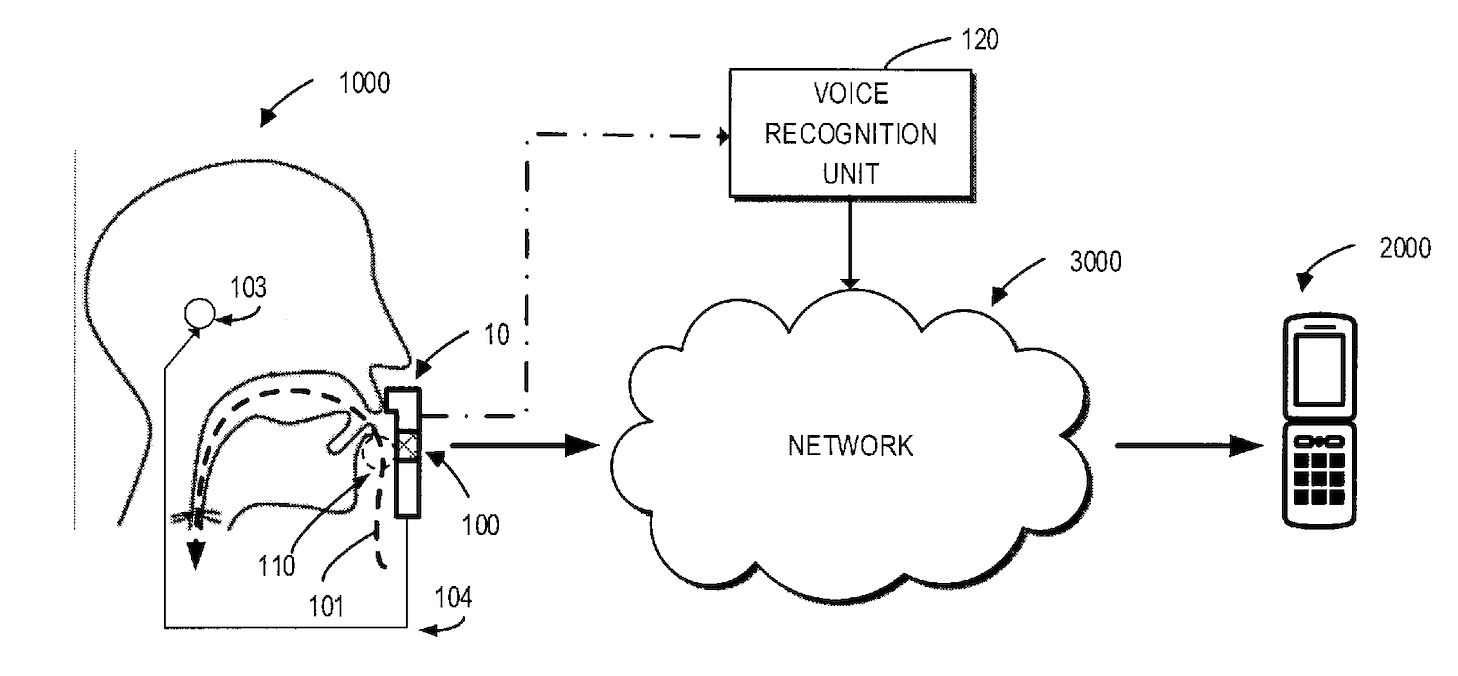 It's not clear is this "silent voice input" technology could really change how we interact with digital assistants, but as with most patents, it may not end in an actual product anytime soon. In the meantime, most users will probably continue to behave in public and continue to do things the old-school way. And as of today, it still often faster to use touch input than voice commands that don't always get understood properly.