Microsoft recently announced that Microsoft Learnings Tools surpassed 10 million monthly active users, and today the company detailed some new features for the free toolset. Indeed, those using the free reading and writing tools can now enjoy new features in Immersive Reader such as Picture Dictionary, Custom Parts of Speech Colors, and Roaming Settings.
With the new Picture Dictionary in the Immersive Reader, Microsoft partnered with Tobii Dynavox to allow students to click on a word and immediately see a related picture. They'll also have the ability to "Read Aloud" as many times as they would like in order to better comprehend the material. See it in action below.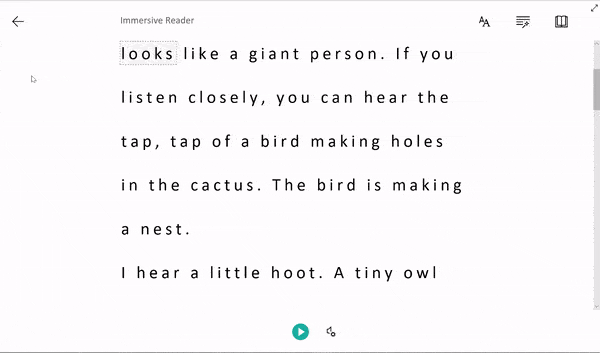 Finally, with Custom Colors for Parts of Speech, students can use colors to see representations of nouns, verbs, and adjectives. This is meant to be used with the Roaming settings, allowing for a student to roam with the Immersive Reader across various platforms and apps.
These are some pretty useful teaching and learning features, and it is great to see Microsoft empowering educators to achieve more. All features are rolling out today to Word Online, OneNote Online, OneNote for Windows 10, OneNote iPad, Outlook on the Web, and Outlook.com. You can learn more by checking here.