Microsoft has launched today a virtual Xbox Museum which lets everyone revisit the history of the gaming brand over the past 20 years. The interactive experience also lets Xbox gamers sign in with their Xbox Live account to take a look at their own personal journey with Microsoft's various Xbox consoles.
Once you open the Xbox Museum in your web browser, you'll be able to navigate it with your mouse and keyboard. Overall, there are 132 moments detailing the history of Xbox, and there's also a dedicated section for the Halo franchise. If it's probably best to follow the chronology, you can also use the detailed timeline at the bottom of the main menu to jump to a specific time in history.
This virtual Xbox Museum offers a pretty detailed retrospective of the history of Xbox, including some failures such as the infamous Red Ring of Death that plagued the launch of the Xbox 360, the closure of Xbox Entertainment Studios in 2014, and the sunsetting of Mixer last year. You may also learn about some not very well-known facts, including the time when Microsoft tried to acquire Nintendo back in 2000.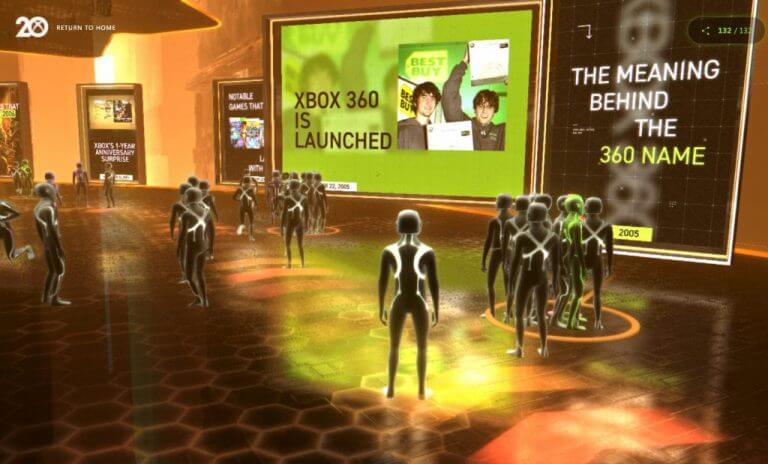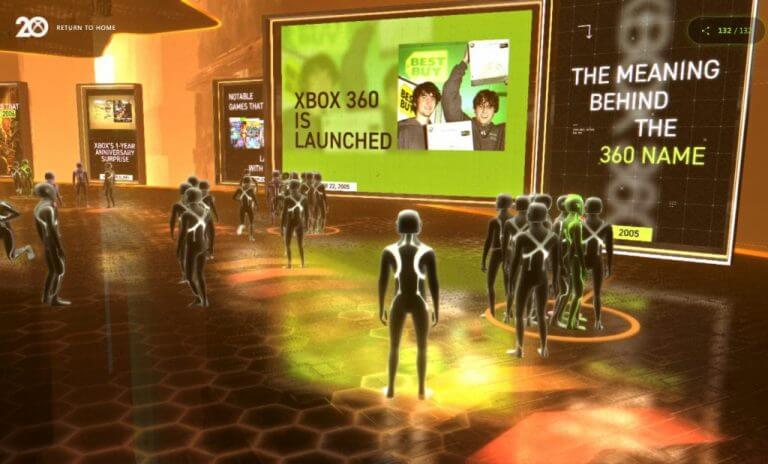 If you log in with your own Xbox Live account, you'll also be able to access a separate area of the Xbox Museum showcasing your own personal history with Xbox: You'll learn about many details you probably forgot such as the dates of your first sign-in on each Xbox console, your most played games ever year, as well as the total of your gamerscore points earned through the years.
The Xbox Museum is available in multiple languages including English, French, German, Portuguese, and Spanish, and you can also switch between a first-person or third-person camera on the fly. This virtual museum is a pretty great way to celebrate 20 years of Xbox, and it's a good appetizer for the upcoming Power On – The Story of Xbox docuseries coming on December 13, 2021.