Microsoft has released a Bing-powered COVID-19 tracking app on the Microsoft Store, offering both global and local COVID-19 information. The free Coronavirus tracker can be installed on Windows 10 devices running version 10586.0 or higher and comes with support for more than 30 different languages.
Unlike other US-centric COVID-19 trackers, the Windows 10 app provides location-based coronavirus news to keep you updated with the current situation in your specific area. Moreover, its real-time statistics and news and videos make it easier for you to keep an eye on the global and local stats, without being overwhelmed with too much information.
While a separate graphs tab offers additional options, allowing you to dig deep into the Total confirmed, Active, Recovered and Fatal cases in your selected region. In addition, this section features a dedicated graph to provide more insights about new cases as well.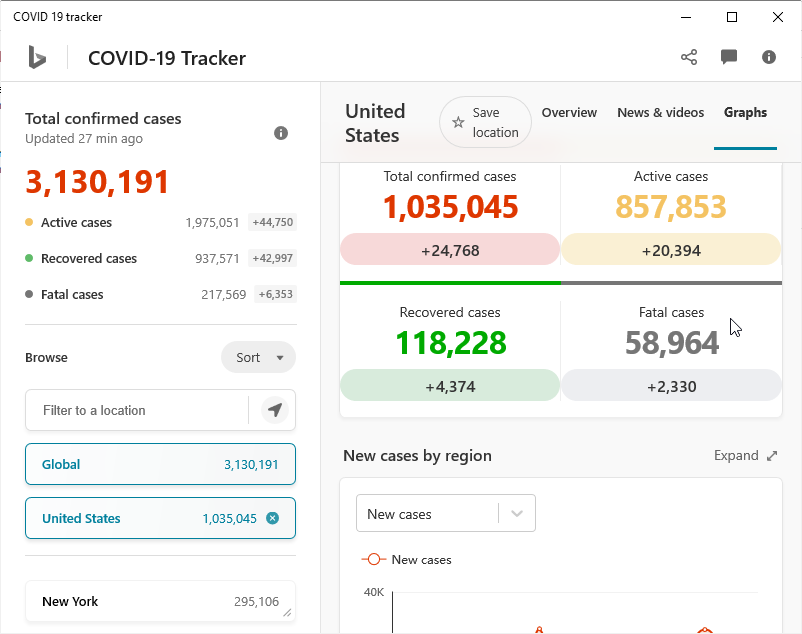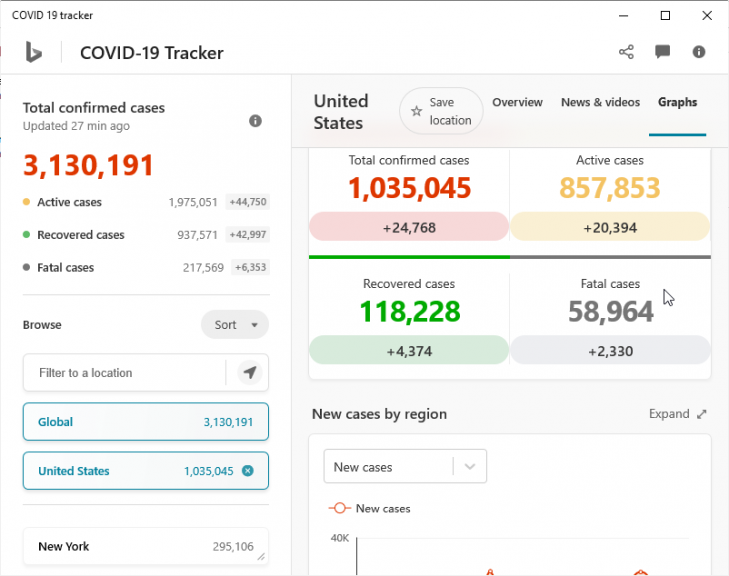 At the time of publication, the US has around 1,035,045 confirmed and 118,228 recovered cases, while around 59 thousand cases fall into the fatal category, which is an alarming situation. If you are interested, feel free to download the Windows 10 COVID 19 tracker app on your PC and see how many coronavirus cases are near you.