Not every Microsoft preview is a success. Just three weeks after the revelation that Project Osaka was actually CollabDB, Microsoft is closing the shutters.
In case you're confused, CollabDB is a collaboration tool that lets teams create and share tables in real-time. The premise was similar to that of Google Sheets where the group could import files from Excel.
Unfortunately, ZDNet reports that the preview is shutting down. The select Office 365 previewers recently noticed a big red banner at the top of the tool announcing that Project Osaka would no longer be available after March 31, 2017.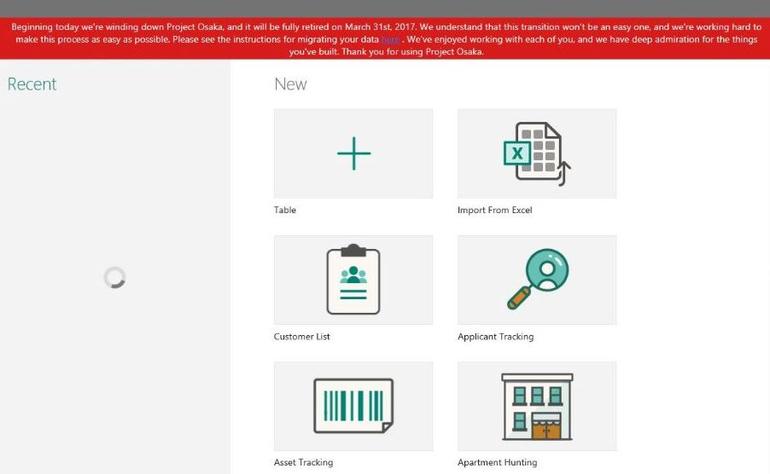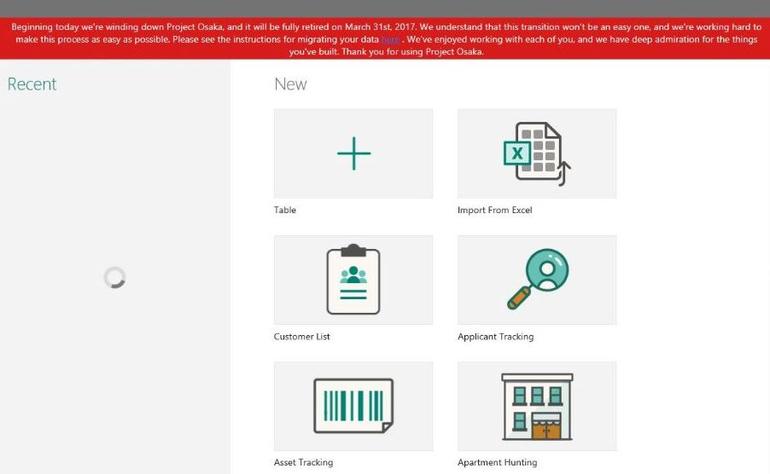 CollabDB has been in private testing for two years now so it has made a pretty good run. Perhaps Microsoft is turning their focus onto more pressing collaborative tools. The only official statement about it, however, is the small dismissive banner. Who knows, maybe we'll see Project Osaka/CollabDB from Microsoft again someday.