If you're a Microsoft Rewards Member, check the email linked to your account now for a little points bonus from the folks at Microsoft. The company is giving away 500 Microsoft Rewards points for free to certain members as an apology for the rewards system recently being slow.
Notice of the 500 point bonus is being sent out in an email from Microsoft with the subject line "Sorry about that!" We received the email around 6PM ET today, and we've also included Microsoft's apology note for you below.
You may have noticed recently that our system was slow to grant your points while searching, shopping, and browsing with Microsoft. We've fixed the issue and would like to offer you this 500-point bonus to make up for the inconvenience. Our sincerest apologies for the trouble.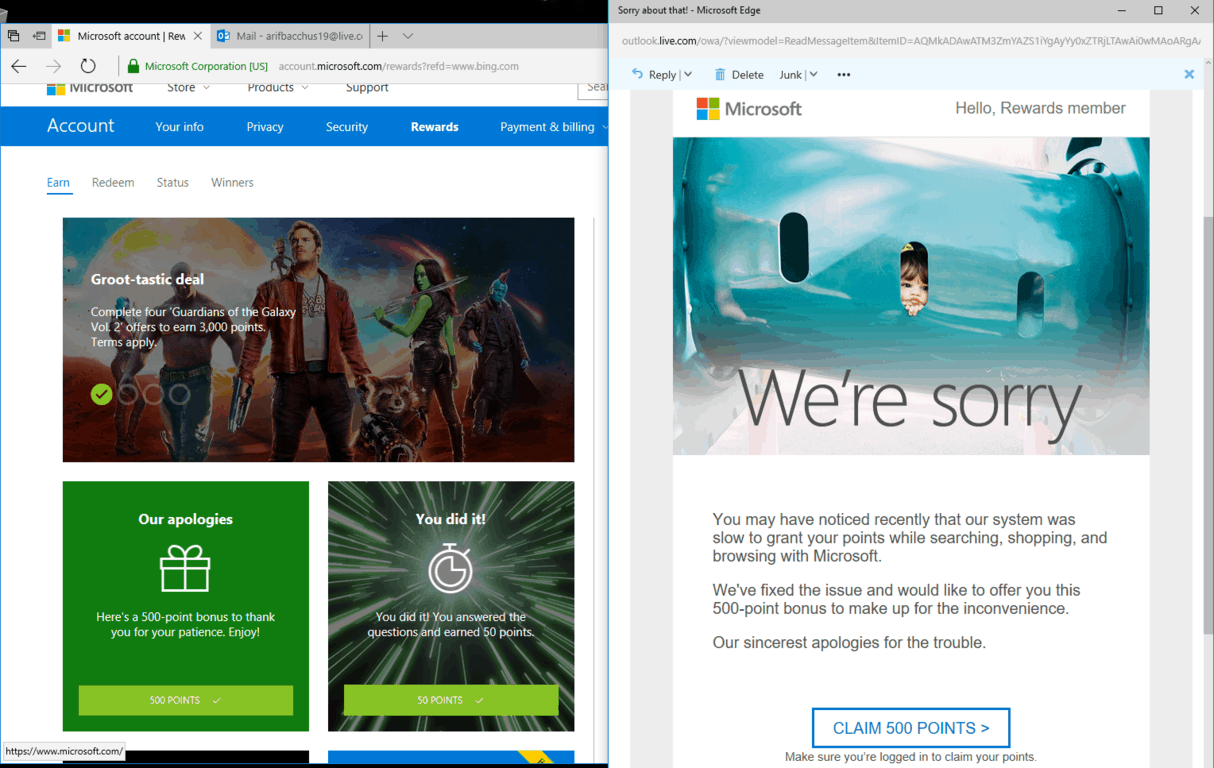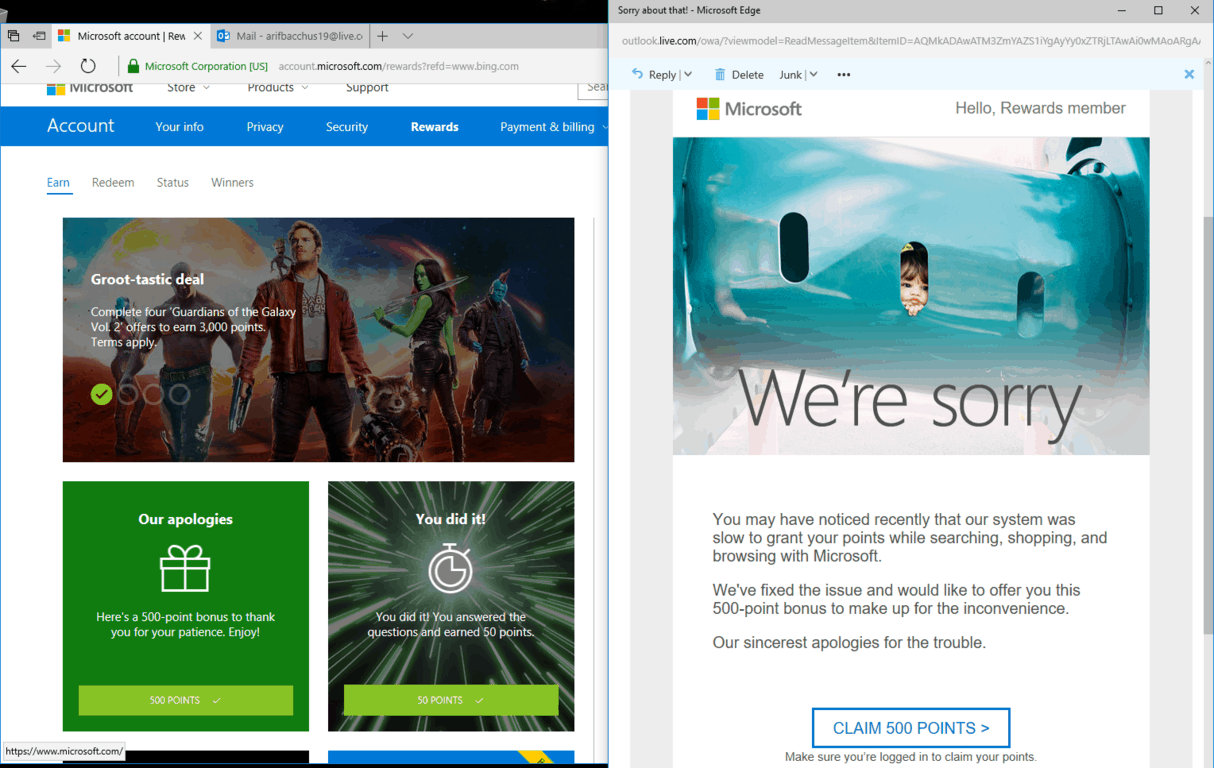 To receieve the 500 points, make sure you're logged into your Microsoft Rewards Account. After you do so, you can then click on the link in the email. Your browser of choice will open, sending you on to the Rewards Dashboard, where you can click on the green "our apologies" offer to cash the points in to your account.
The last time the Microsoft Rewards service acted up was eight months ago, and Microsoft had given members a 1,000 points bonus as an apology. If you're not already a Microsoft Rewards Member, you can still sign up now. It's fast and easy, and sometimes fun! Once you're up and running, you can check out our guide on how you can earn those points quickly.