This past weekend, many Microsoft Rewards members took to Reddit to complain that points were not being counted and to complain that the service was completely refusing to function. Today, Microsoft has come out and acknowledged the issue, and is giving users a points bonus as an apology for the downtime.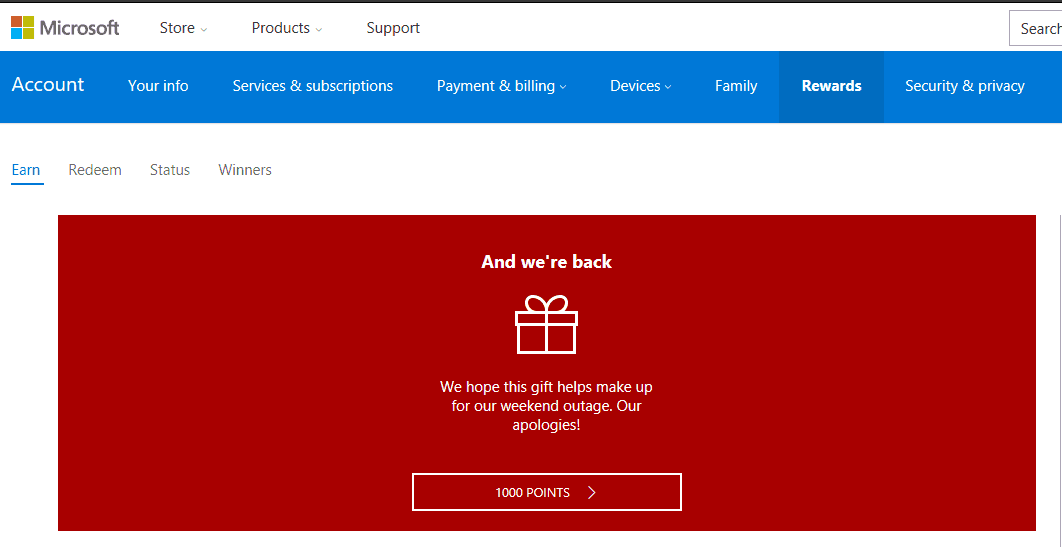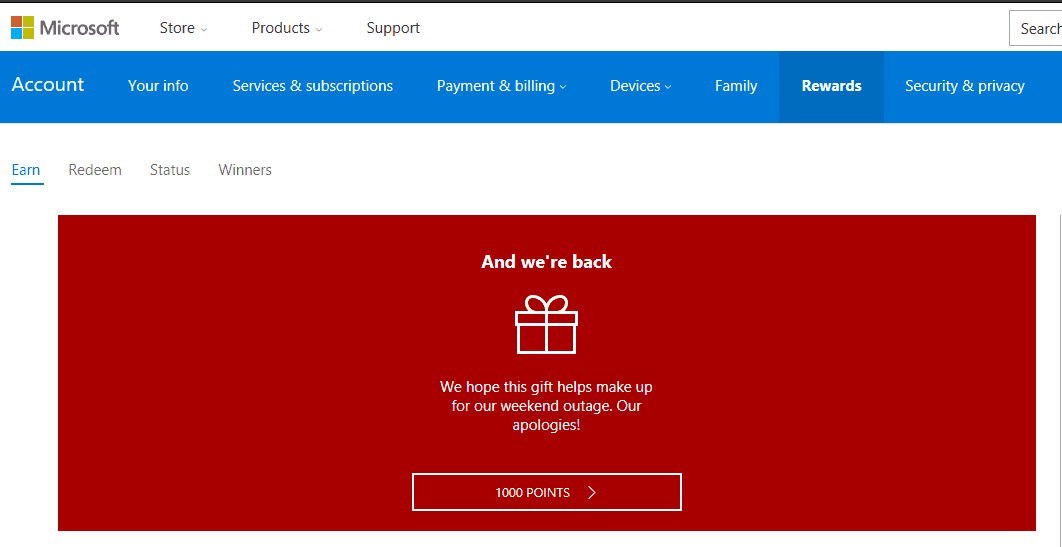 As seen in the screenshot above, Microsoft is giving users a 1,000 point gift as an apology for the weekend outage. Usually, over the weekend, users can earn a double point bonus for searches on Bing, so the reward likely covers what many users may have missed out on. To receive this 1,000 point gift, however, all you need to to is log into your Microsoft Account, head over to your Rewards Dashboard, and click on "earn." There, you should see a special message in the daily offers area, which when clicked will take you to a Bing image search for "Sorry" and ultimately load up 1,000 points into your account.
Did you notice issues with Microsoft Rewards over this last weekend? How will you be spending the 1,000 point gift from Microsoft? As always, please do let us know what you think by dropping us a comment below!