Microsoft is tweaking the Bing search experience in a lot of big ways. In a March 4 blog post, the company detailed some steps and new changes for how it is "evolving" its Bing search experience so that it is much more "intuitive and engaging."
As seen in the video below, a lot of the changes are centered around making Bing more visually rich, so that you can find information quicker, without sorting through a lot of text. Indeed, that means the biggest change would be making search pages less static and more adaptable.
Microsoft says you can see these improvements when looking for recipes, as Bing now aggregates the content of the most relevant recipes and presents it in a single view on the search results page. You'll see recipe pictures as well as calories per serving and user review, or even a how-to video on a hover of your mouse.
An expanded view will also show more information like ingredient lists or nutritional information. A similar experience will also pop up for DIY projects, and creative projects, with the addition of visual search, to search an image for certain things.
In addition, Microsoft is also tweaking Bing so that the carousel experience now has a "hover over" feature. The company says this should help you see more high-level information to avoid crowded results. Hovering over carrousel results will expand it out for more detailed information, especially when searching for books or documentaries.
Capping out the changes is what Microsoft is calling "infographic-inspired experiences." This means that Bing will now provide both style and information when you search for broad topics or local experiences and answers. You won't see text results and blue links, but rather a more detailed view and infographic of broader topics like "Kenya" or "Giraffe."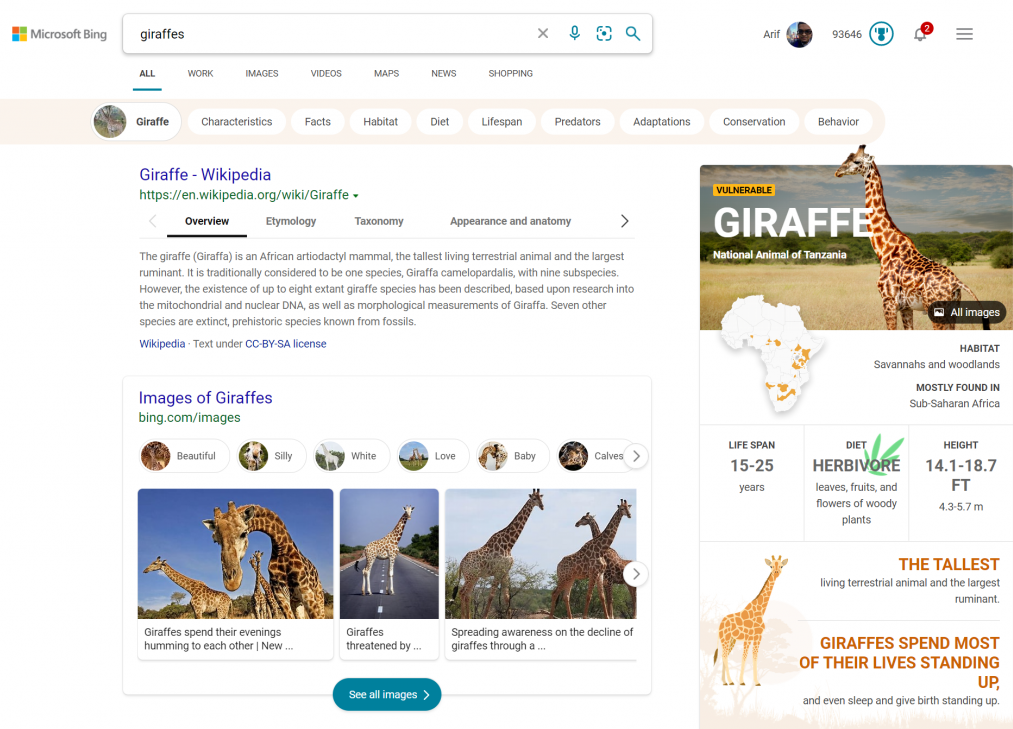 All these features are now available on Bing here in the United States, and there could be more on the way soon. Microsoft is promising that you should "stay tuned in the coming months for more visually immersive experiences across the web." Check these features out now and let us know what you think in the comments below.