Despite the regular feature introduction in Windows 11 and Microsoft forcing users to switch to the latest OS, Microsoft is demonstrating its commitment to the loyal user base of Windows 10 by rolling out a new tool borrowed from Windows 11. The recent release of the KB5029331 update brings an exciting addition for Windows 10 users: the new Windows Backup app, now available for download.
While the Windows Backup app is poised to become a standard feature for all Windows 10 users in due time, it's currently accessible only to those who actively seek it out. This is because the KB5029331 update, serving as a preview version of an upcoming release, remains an optional update for the moment.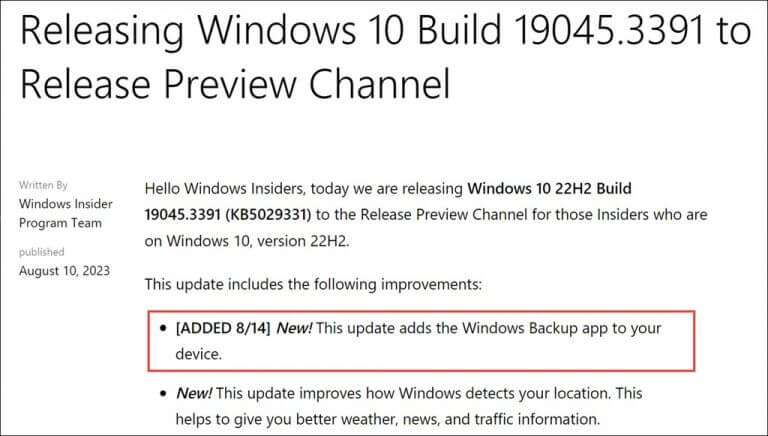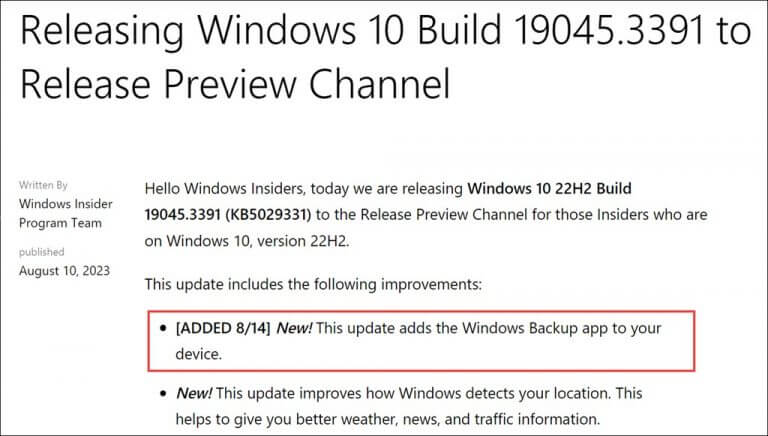 For users eager to experience the benefits of the Windows Backup app and explore the other enhancements within the KB5029331 update right away, there are a couple of routes to take. You can manually initiate a search for optional updates or, alternatively, make use of the Microsoft Update Catalog to secure the update package.
However, the allure of the KB5029331 update extends beyond the inclusion of the Windows Backup app. Microsoft highlights the broader spectrum of updates and improvements contained within the package, which you can read in our post on the Windows 10 KB5029331 update.
Via: Beta News