In the season of conferences, Microsoft rattles off another with its SharePoint Conference 2019 and during the event, users and fans of OneDrive for enterprise use got a nice helping of feature announcements that bring the two platforms even closer together.
First up is Time to Read which will bring some speedy data visibility to users. The new Intelligent on-hover file cared updates will allow users to see a file card full of data points for individual content that include life cycle signals, malware, DLP and missing metadata for the OCD content managers out there.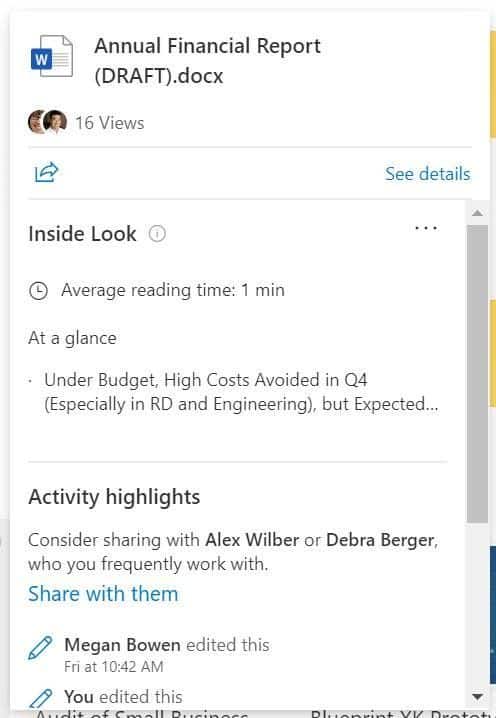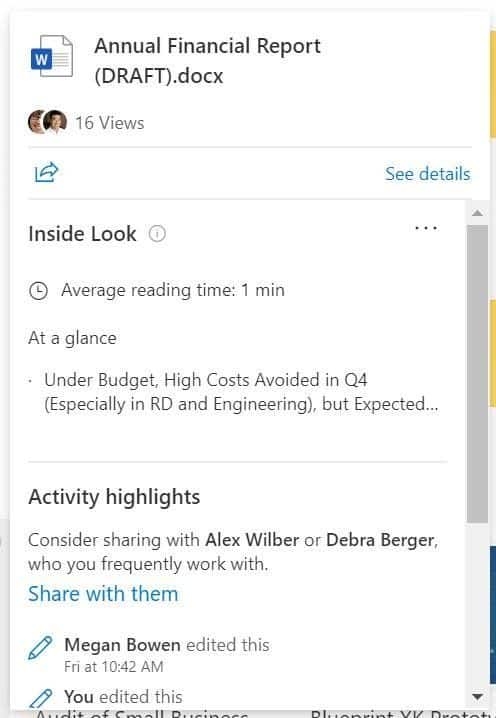 Next up is a Save for later feature which will allow a sort of bookmarking of files and folders in shared libraries or from OneDrive business accounts. When in use a new aggregated view of bookmarked files and folders in a special Saved for later section akin to Pocket, in the SharePoint start page.
Users will also be getting a beefed-up UI with a higher fidelity of content via OneDrive UI on the web.
This means you can create new documents, pin important ones to the top, create views, manage metadata, share and more. We are also updating the Create new shared library with a streamlined experience backed by an Office 365 group, allowing you to specify the people you want to share with – and the new shared library appears immediately as a new content collaboration space for your team files.
Other features include Autodesk Auto CAD DWG file previews with one-click functionality and integrated AutoCAD web app support for editing DWG.
In addition, rich, interactive 360-degree image previews are coming for over 320 plus file types that can be uploaded and previewed in OneDrive.
The announcements were not just about how SharePoint and OneDrive will further mesh in the future but how OneDrive and Microsoft Teams are beginning to collaborate.
Soon, Microsoft Teams will be getting an updated integrated file sharing experience that, " lets you choose what kind of sharing link you want in 1:1 chats and within the conversations tab. When typing your message, simply click the paperclip Attach icon, select OneDrive, choose the file you wish to share, and click the Share a link button; you can also copy/paste a sharing link and Teams will properly format it to look nice within the discussion."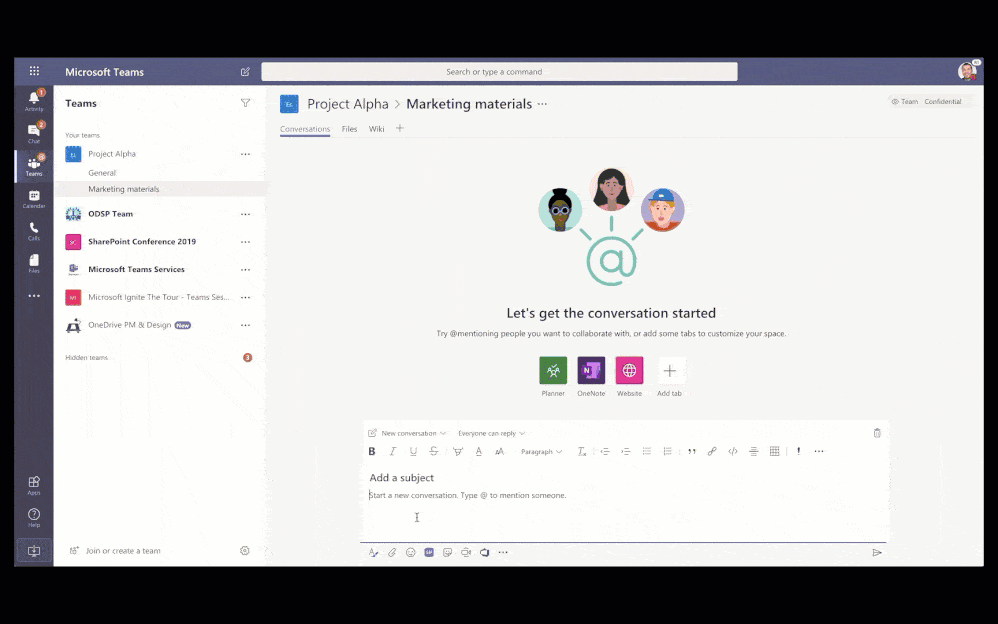 Outlook got a shout out as well in the new feature line up where traditional file attachment gets a makeover and becomes permissible view/edit links that support content saved and shared via Outlook Web App (OWA) and OneDrive.
Similar to Google Drive, OneDrive will be getting a Shared with me search functionality.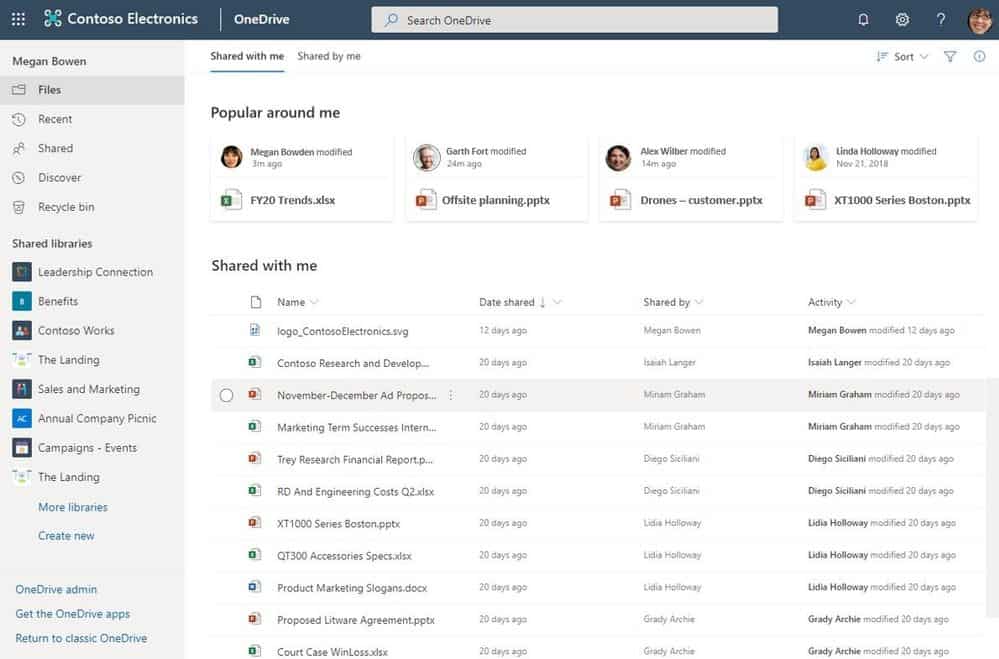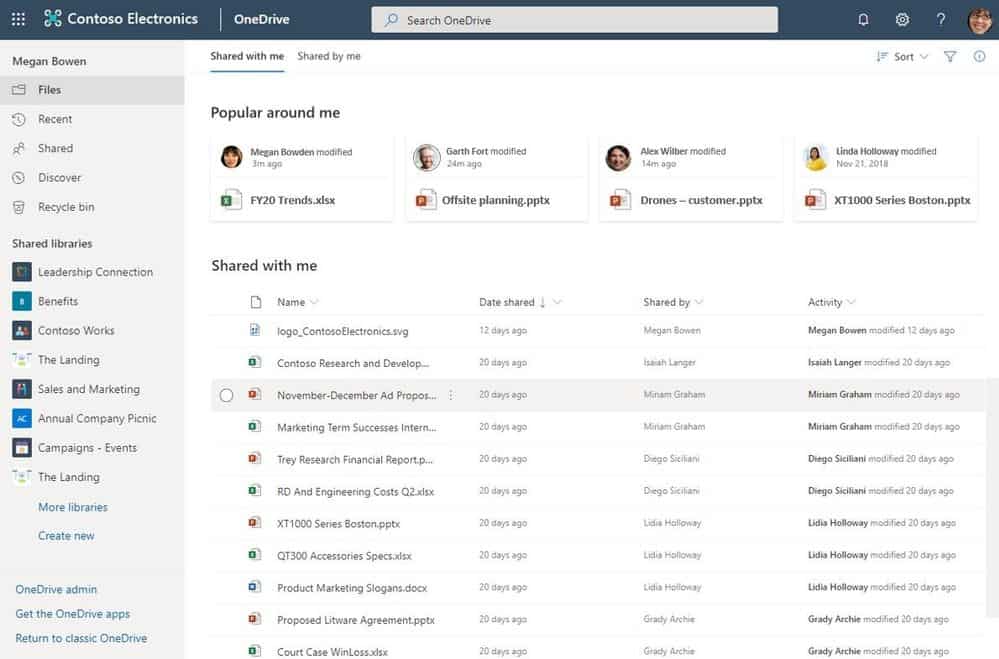 PowerPoint also got a nod with a new Individual Slide link feature that does precisely as advertised. Rather than having to share an entire deck, users will now be able to deep link to a specific slide and save the recipient time and space on their hard drives or cloud storage.
The honorable feature mentions also include, differential sync save time and network utilization, Windows Virtual Desktop and Windows 10 Multi-User (EVD) Operating System, the eventual support of OneNote sync client migration, a new files experience for Outlook app for iOS, mobile PDF viewer for the OneDrive mobile app and updated annotation options.
The list of new features and improved experiences coming to OneDrvie are extensive, unfortunately, most of today's announcements come with the caveat that they are either in development or are a roadmap to delivery in the near future.
Not much of what was mentioned today will be hitting users desktops and mobile devices anytime soon, but for specifics on when to expect these features, visit Microsoft's Office 365 and Microsoft 365 Roadmap here.