After Microsoft's successes with the Xbox Adaptive Controller and last fall's introduction of the Surface Adaptive Kit, and lots of work making computing and gaming available for people of all abilities, the company has taken the next step with the introduction of Adaptive Accessories for Windows. The components, starting with a Microsoft Adaptive Mouse and a set of accessories that connect to a Microsoft Adaptive Hub in a similar way to how the Xbox Adaptive Controller works, except that the customizable Microsoft Adaptive Button can be connected wirelessly to the Hub.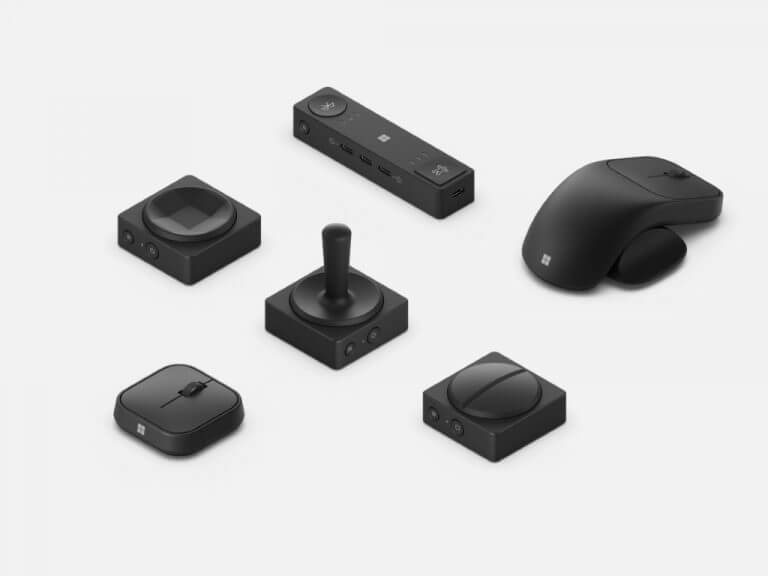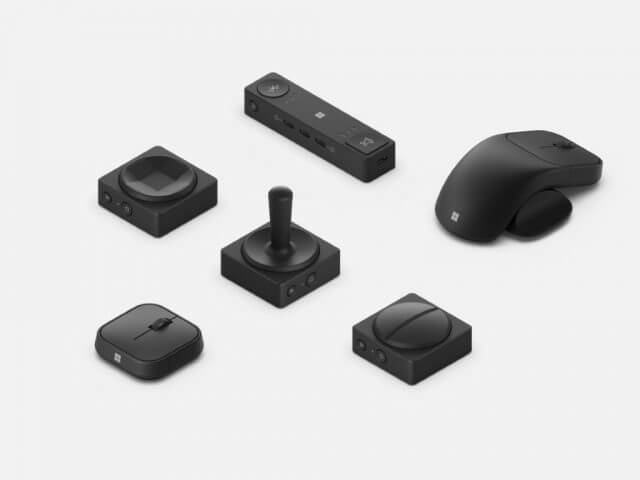 In addition, the buttons and the mouse can be further customized with 3D printed components, adding the ability to customize mouse "tails" or button toppers to accommodate an even wider variety of special needs. The mouse and the hub and buttons will work with any Windows PC, according to Microsoft.
Along with the new accessories comes a new Inclusive Tech Lab, a successor to the original lab started by the Xbox team in 2017. The new tech lab space is designed to be "highly modular," and to be an "embassy for people with disabilities," providing accessible technologies for both physical and virtual visitors:
…it is an inclusive design incubator where Microsoft and disability communities can ideate and evaluate product design and direction. It is a space where our designers can challenge assumptions while learning to recognize the exclusions and constraints faced by people with disabilities. We harness that understanding to create new ideas, designing for "one" and extending to many.
Microsoft is also highlighting the work being done in Windows 11, including Live Captions, voice access, and Natural Narrator, features available now in Windows Insider builds and showcased at the recent Future of Hybrid Work event.
Along with the work in Windows, Microsoft is also using the Ability Summit to feature a number of improvements to Microsoft Edge focused on accessibility. These include automatic image descriptions, auto generated Alt tags, read aloud and Immersive Reader, and Editor.
Microsoft continues to be a leader in inclusive design, and it's good to see the work done with the Xbox Adaptive Controller come to a wider Windows audience, both with the hardware, and the design lab interactions that give those with disabilities a real voice in how they interact with technology.