Microsoft just launched Experience insights for Microsoft 365. "We've developed Experience insights to give our customers' designated IT admins an at-a-glance view of core user experience metrics like product usage, in-product feedback, Net Promoter Score™ (NPS) values, and data on help content viewed across an organization."
With Experience Insights, users will now be able to better understand key user experience signals from select Microsoft 365 apps and services thus allowing administrators to evaluate situations and decide whether they should intervene. The platform also provides users with adequate information regarding a particular app or service where you will be able to gather more details regarding usage, feedback provided, and NPS surveys. You also get to see the most viewed self-service articles by members of your organizations, which helps you determine whether they require more training in a certain sphere.
Using Experience insights, users can gather more information regarding the usage of a particular feature on selected apps and services like Microsoft Teams as highlighted below: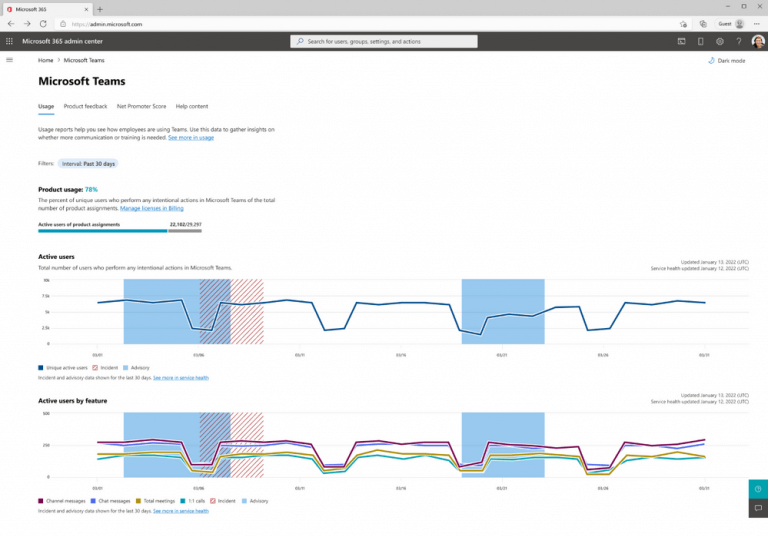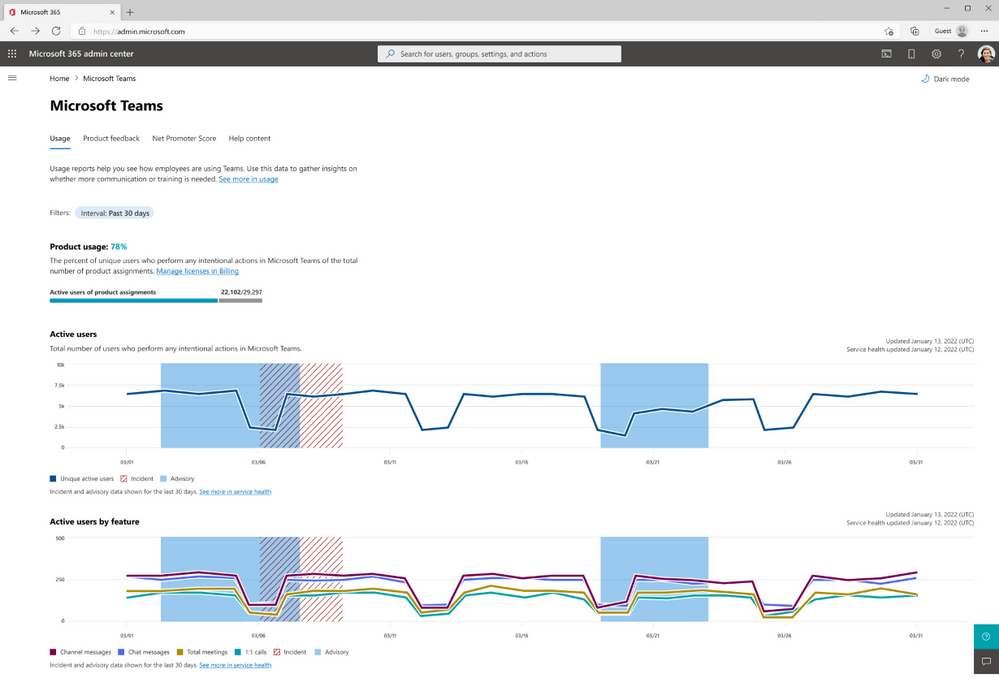 This way you will be able to decipher what is really important to your staff thus helping you make further enhancements that will improve their user experience.
The Experience insights platform will not collect any user-level data, this kind of information is strictly limited to Global admin, Global reader, and Reports reader roles. "Experience insights are aggregated at the tenant level only; no user-level data is available," Microsoft explained.
Experience Insights is currently in preview limiting its availability to customers with over 20,000 seats in Targeted Release. Though Global admins, Global readers, and Reports readers will also be able to access it via Microsoft's 365 admin portal. Microsoft has further indicated that they intend to make this experience available to smaller organizations in the near future.