To date, common knowledge of Skylake processors includes claims of better management of thermal temperatures, voltage during workloads, and its potential to increase operating system efficiency. For many new PC owners out in the wild, Intel's claims hold true. Laptops, tablets, and 2-in-1's housing Skylake processors have been reported to be cooler to the touch when processing, requiring less fan usage overall and in some cases, hosting noticeably longer battery life on devices.
As more reviews of the Surface Book, Surface Pro 4 and other various 2015 PC offerings continue to surface, customers are being inundated with information about Intel's 6th generation core processor, Skylake. According to a recent AnandTech review, we learned that the Skylake processor has another trick up its sleeve for Windows 10 users. The processor utilizes a design change called 'Speed Shift', that enables the OS to hand over control of the frequency and voltage to the Skylake processor.
Compared to Speed Step / P-state transitions, Intel's new Speed Shift terminology, changes the game by having the operating system relinquish some or all control of the P-States, and handing that control off to the processor. This has a couple of noticeable benefits. First, it is much faster for the processor to control the ramp up and down in frequency, compared to OS control. Second, the processor has much finer control over its states, allowing it to choose the most optimum performance level for a given task, and, therefore, using less energy as a result. – Brett Howse"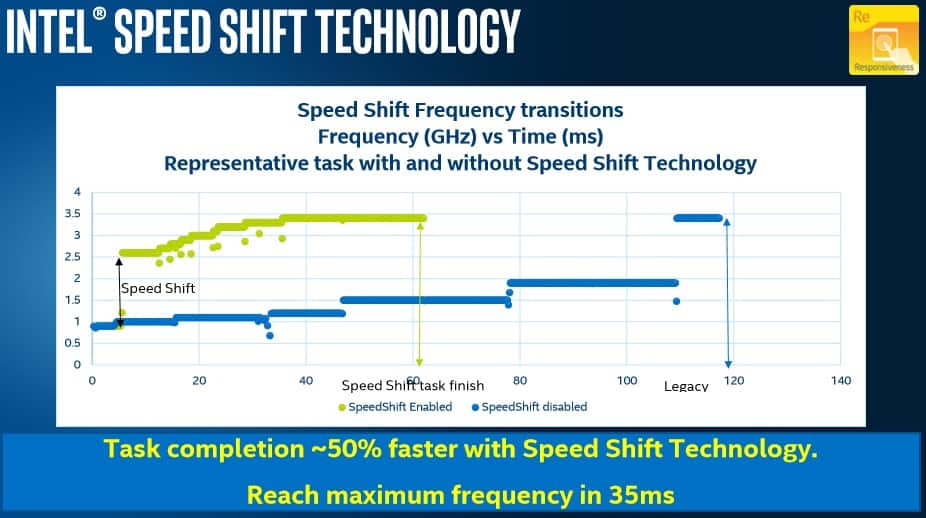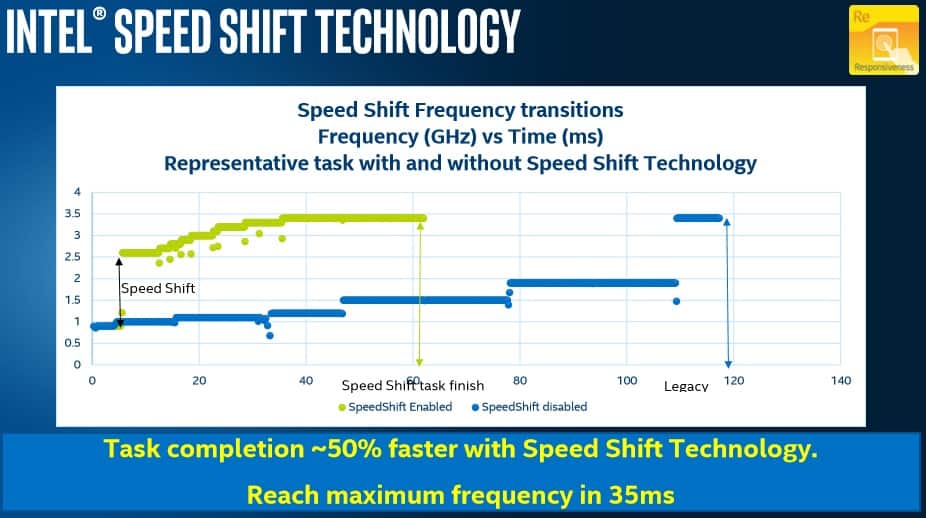 Apparently, 'Speed Shift' was a technology that was announced early on in Skylake's roadmap, but without OS support for it, the technology was overlooked, if not forgotten entirely until now. Fortunately, Microsoft and Intel worked together to bring the technology up to speed (pun intended).
Even though Microsoft and Intel's efforts have gotten 'Speed Shift' ready and primed, the technology is still not available to Windows users with Skylake processors. Microsoft's Fall update to Windows 10 is said to include a patch to enable 'Speed Shift' for PCs housing Skylake processors.
Years ago, Microsoft and Intel partnered on designing processors that would showcase the best of what Windows could offer consumers. While the line between Windows and Intel's offerings hasn't always been as taught as Apple hardware and its A-line of processors, Windows users appear to be still benefitting from years of continued Intel evolution.