A few years ago, Microsoft applied for a patent of a 3D cube-based user interface element based on its Live Tile theory. The patent covered a cube based Live Tile that could rotate in 3-dimensional space and house smaller cubes or subfolders within the larger Live Tile. We could only assume at the time, the idea was for Microsoft to expand, what it thought, would be the future of the Live Tile.
After the push back of  Live Tile usage in Windows 8 and 8.1, it's understandable that we didn't see much movement on this project. However, it looks like Microsoft hasn't completely given up on the idea. Rumors had Microsoft working on a new touch (or lack thereof) implantation of a 3D-like touch interface for its unannounced Lumia flagship last year. The mystery handset codenamed the McLaren was rumored to bring along some form or expanding Live Tile functionality. A user would be able to hover over a regular functioning Live Tile and trigger an 'explosion' of information from within the tile. Mini tiles of information pertaining to an app would propagate the screen similar to the Zune interface for desktops. While not identical to the patent, the idea still encompasses the fundamental layering of information the 3D cubed tile patent would.


Microsoft specifically highlights the activity with its 3D cube as such:
A basic concept used herein will be that of a three-dimensional volume with faces. A volume or its faces may correspond to applications or elements (sub applications) thereof, with appropriate icons or graphic representations displayed thereon. A volume may be any three-dimensional volumetric shape, such as a pyramid, cube, and polyhedron, etc. When displayed, the volume may have graphic faces and edges, or alternately, transparent or semi-transparent faces and edges (or no edges)."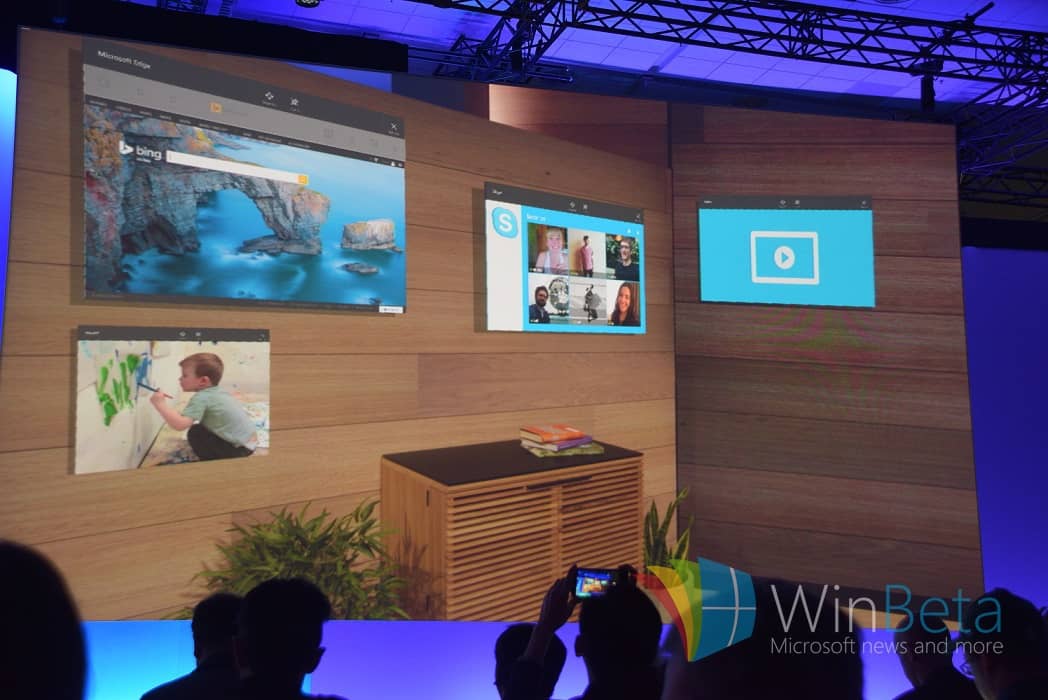 We found that Microsoft has been granted the patent. Even though much of Windows 10 relies on flat 2D interactions and transitions, the 3D cube patent could be a sign of Microsoft looking to turn Windows 10 3D with the help of the HoloLens. During Build 2015, Microsoft showed a lengthy demo of HoloLens and isolated apps that were already open and functioning. It's not hard to image a series of floating cubes that can be manipulated in 3D spaces to access layered information populating the screen on start up.
However, don't be surprised if nothing comes out of this patent.
Thanks Adrian for the tip!