Microsoft has announced that starting from December, it will begin rolling out "a long expected feature" to Microsoft Forms. The new feature, inserting image as choices will be available for both forms and quizzes users.
According to Microsoft:
We understand that visualization is critically important in teaching and learning to assist students digest context easier and create connection with knowledge faster, especially for young kids when they are still growing language skills.
You can insert images in forms or quizzes as choices by bulk importing, dragging and dropping, or copying and pasting. For the bulk import option, the upload size is limited to 5MB per image. "Images from OneDrive, local or Bing search are all accessible," Microsoft added. What's more, users can only bulk select 5 images per batch. Bulk import is supported on both desktop and mobile.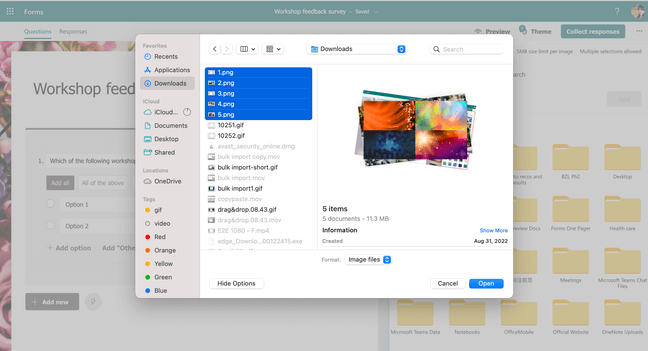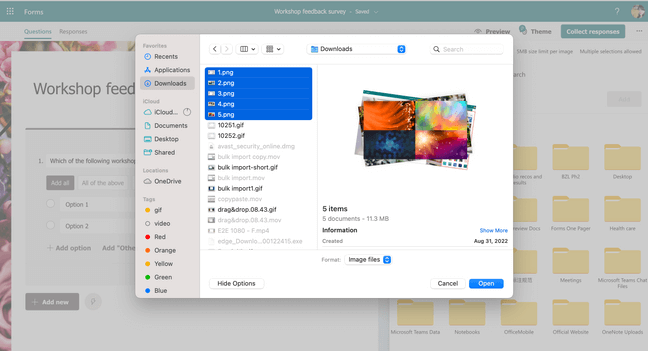 The new feature also supports image customization, whereby you can resize the image or drag the images to change focus using the image editor. However, any image uploaded images in forms or quizzes as choices is auto center-cropped fitting to the predefine border by default.
And finally, "images will be displayed when users create & preview the survey in design time, when responders fill the survey or when the owner wants to check details in individual result page. The rest of other cases (such as analysis view in response tab or data in Excel worksheet), there is only text showing up as representations of these choices," says Microsoft.
You can visit Microsoft's blog post to learn how to make use of the feature. Be sure to also share your thoughts with us in the comment section below.