By now, we are all conversant with set system requirements that a user is required to have under the hood to run the Windows 11 OS. These restrictions have led some users to use workarounds to get the OS on their unsupported devices. As it now appears, even Microsoft employees have now joined the bandwagon too.
As spotted by Aathif Mahir on Twitter, Claton Hendricks, a Program Manager at Microsoft, had a Core i7-7660U processor running under the hood while discussing the new Task Manager which is set to reach Windows Insider soon. The device is not part of Microsoft's list of supported devices. (via Digital Trends)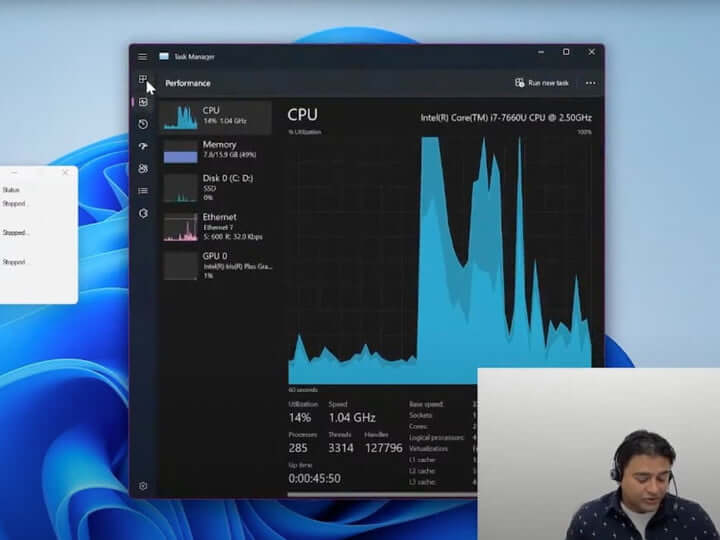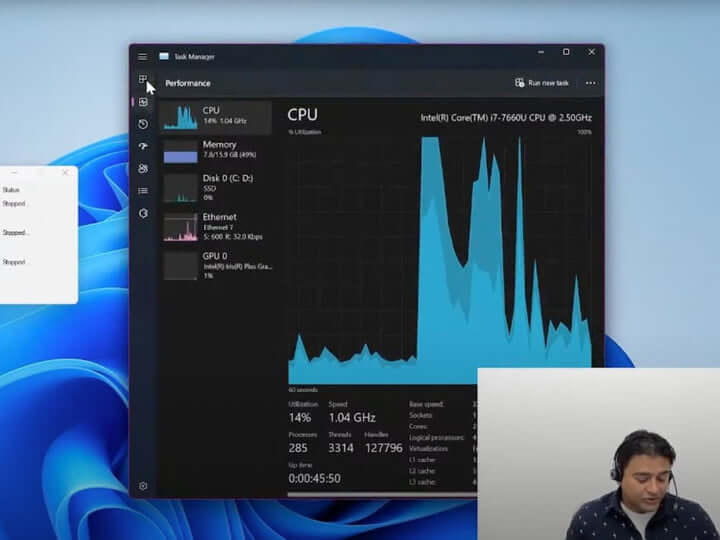 It has been established that it is possible to run Windows 11 on an unsupported device. According to Microsoft, though, the downside to this is that the user will not receive any security updates which potentially exposes them to a lot of risks. Of course, this hasn't been proven to be true. Unsupported Windows 11 systems are still getting monthly security updates today, but Microsoft could reserve the right to pull these updates at any time.