The Microsoft Educator Community is a global network of school leaders and teachers wanting to share knowledge and lessons created by educators for educators. While the community is free to join and use, Microsoft has introduced new features to provide a smoother and more intuitive experiences for educators browsing the online community, according to a new post on the Microsoft Education blog.
The first new feature is a simplified sign-in process with fewer required fields. It's also possible to use social sign-in with various online identities such as Office 365, Microsoft, Skype, Facebook and Twitter accounts. Returning users will also benefit from an easier sign-in with a new pop up that displays the the authentication method used to access the site previously.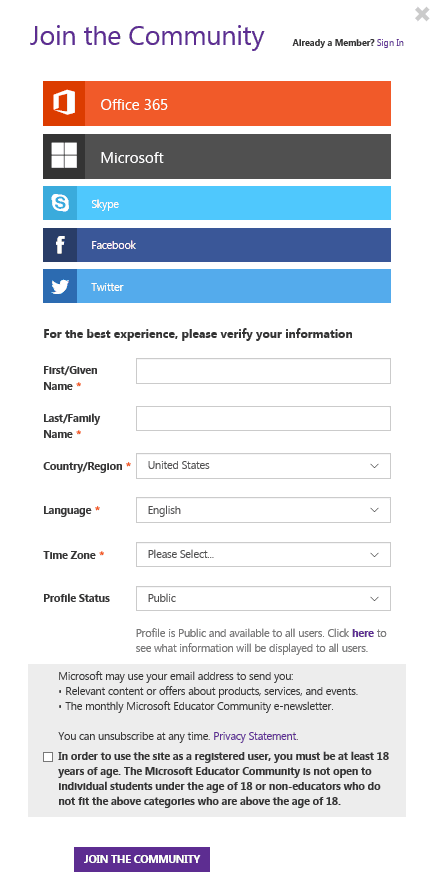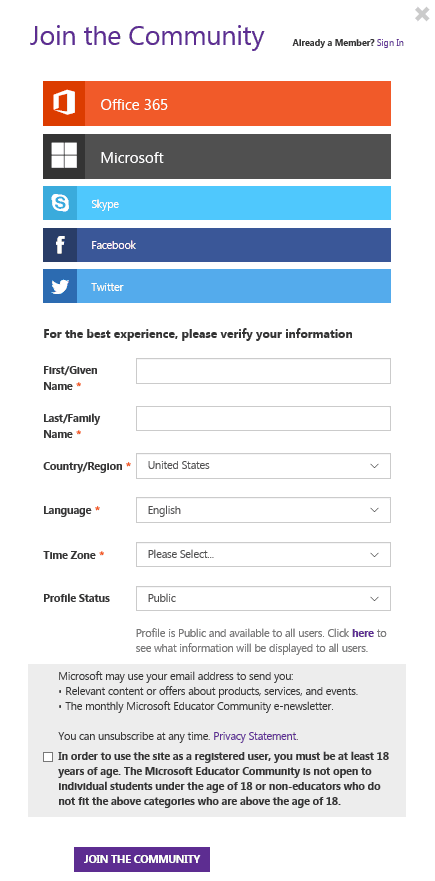 Next, Microsoft has revamped the profile navigation with a new dropdown menu that makes the different community features easier to find. User profiles will also now display how many points the community members have earned as well as how they earned those points, as you can see in the image below:


Last, the company is adding 16 new badges to be earned by educators which are related to Microsoft Products suh as OneNote, Sway and Office Mix. Users who also earned more than 1,000 points in the Educator community will now get the new "MIE Certified" badge (for "Microsoft Innovative Educator") which is replacing the existing "MIE" badge:
You can join the Microsoft Educator Community and get free access to CPD resources, lesson plans, quick tip videos and access to a global next work of educators. If you're already a member, let us know what do you think of all these new features in the comments section below.