The "Web preview" feature, as found on Reddit, in Microsoft Edge seems to be an experimental or unreleased feature that allows users to copy and paste links with a preview of the linked webpage. This feature appears to be aimed at enhancing the link-sharing experience by providing a preview of the webpage when you paste a link into a text field.
In the Settings menu, you can find an option named "Web preview," which allows you to turn this feature on or off. Furthermore, the context menu has a "Copy preview link" option, which implies that users can select to copy the link as a typical URL or as a "Web preview" link.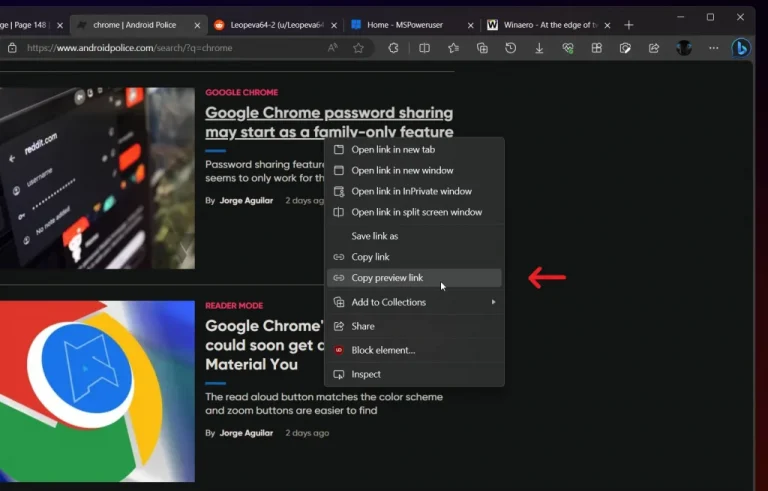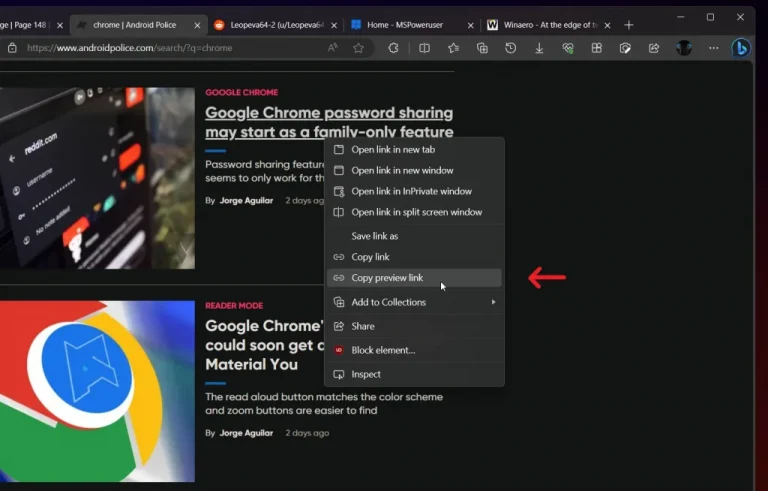 The behavior of the "Web preview" feature may vary depending on the website you're trying to share. Some websites may not support this feature, resulting in the option being grayed out or not providing the expected preview.
The Reddit post mentions that this feature doesn't work on platforms like Twitter, Reddit, and Disqus, possibly because these platforms have not integrated or do not support the "Web preview" feature.
To this post, Neowin reported:
Regardless of whether Microsoft will ship "Web preview" to the public, it is not the first (and probably not the last) feature that makes you question Edge's promise to keep you safer and more private.
This statement by Neowin has been bashed by @Leopeva64, a Microsoft Edge enthusiast, who originally posted this article on Reddit, stating Microsoft makes no such bold claim regarding privacy, and neither has it not been in the Reddit post.
The author of this article always finds a way to bash Microsoft on every new feature they test for alleged privacy invasion ????, I guess bashing Microsoft generates more clicks and of course more ???? ????… https://t.co/uJm0huAqdR

— Leopeva64 (@Leopeva64) September 4, 2023
He also revealed earlier that Microsoft working on redesigned password management for Edge.
It's worth noting that the information provided is based on a Reddit post, and the availability and functionality of this feature may have changed. Users interested in this feature should watch Microsoft Edge updates for future enhancements or broader availability.