Microsoft Edge is currently in the process of testing a new feature that allows users to save screenshots of visited web pages directly to their browsing history. This development is part of Microsoft's ongoing efforts to enhance the functionality of its browser. The feature, referred to as "Save screenshots of the site for History," is currently available for testing on the Canary and Dev channels of Microsoft Edge version 117.
The purpose of this feature is to provide users with the ability to revisit websites they have previously accessed by capturing screenshots of those sites and storing them in the browsing history. By enabling this feature, users could potentially access these screenshots even when they are offline, ensuring continued accessibility to web content.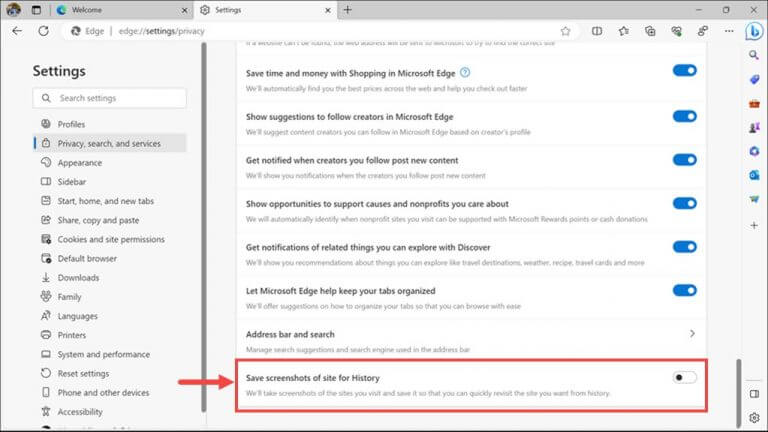 However, the naming and description of the feature have caused confusion among users. The name "Save screenshots of the site for History" has led some to believe that the browser will automatically take screenshots of every webpage they visit. This ambiguity in naming has raised questions about the intended functionality of the feature.
Additionally, concerns related to user privacy and security have surfaced with the introduction of this feature. As of now, Microsoft has not provided specific details about how the captured screenshots will be handled in terms of privacy and data security. Users are keen to understand the measures in place to protect their sensitive information.
The feature is currently in its testing phase and is not activated by default. Users who are using the Canary or Dev channel of Microsoft Edge version 117 can access the feature by navigating to Settings > Privacy and Services.
Via: GIZMOCHINA