Microsoft has finally started rolling out the new tab sharing feature to its Edge browser. The company began testing this update back in April, and some users now have the option to share tabs across devices in the stable version of Edge.
The new tab sharing tool allows users to send active tabs to other desktop or mobile devices. The ability to share tabs across different devices has been available in Mozilla Firefox and Google Chrome for a while now, and it's great to see the new Chromium-based Edge finally catching up. However, this feature is still a work in progress, and it doesn't appear to work with all web pages. Moreover, the browser currently only supports sharing tabs with iOS and Android devices running the Canary or Dev version of Edge.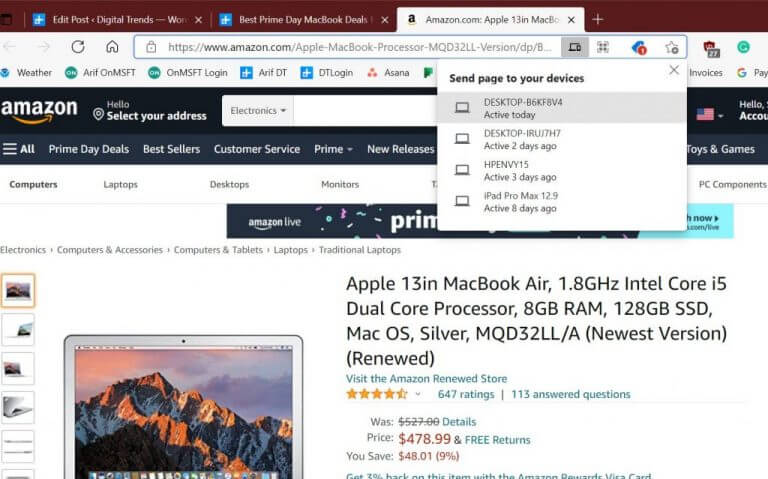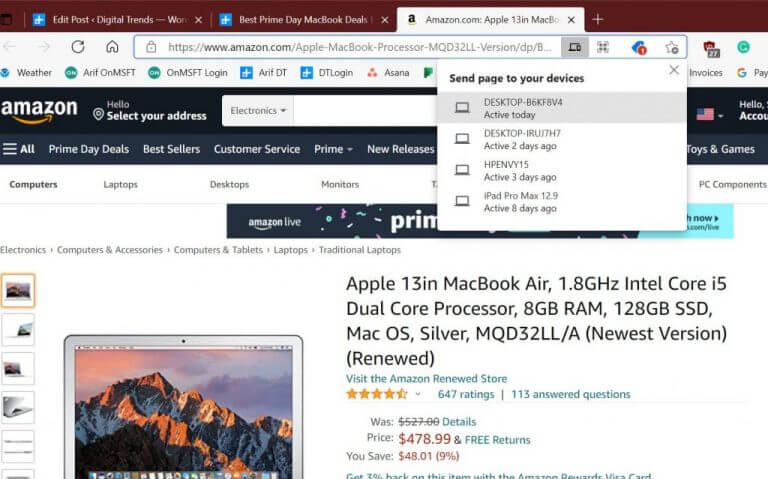 To use this feature, you will need to head to the left corner of the address bar and click the "Send this page" option as shown above. A pop-up menu will then appear on the screen showing the list of all available devices currently logged in with the same Microsoft account. If you choose to send a tab from your desktop to a smartphone, a notification will show up in the notification bar that includes both the web page's name and URL. Tab sharing is available in both directions, which means that it also supports sharing webpages from mobile devices to the desktop.
The new tab sharing experience appears to be rolling out gradually to a small group of users on Windows 10 and macOS, and it will likely make its way to all Edge users soon. The addition of this feature should make it easier for users to pick up where they left off when switching between devices. Let us know in the comments below if you have also spotted this feature on your PCs.