Microsoft has detailed today an improved spellcheck experience that recently made its way to Microsoft Edge version 83. The new feature is powered by what Microsoft calls Windows Spellcheck, and it replaces Edge's existing spell checking experience by Hunspell.
The new feature has been developed for all Chromium-based browsers and it is supported on Windows 8.1 and above. Microsoft explains that Windows Spellcheck comes with numerous benefits such as support for additional languages and dialects, a shared custom dictionary, as well as improved support for email addresses, acronyms, and URLs. Here's a comparative analysis of Hunspell Spellcheck and Windows Spellcheck: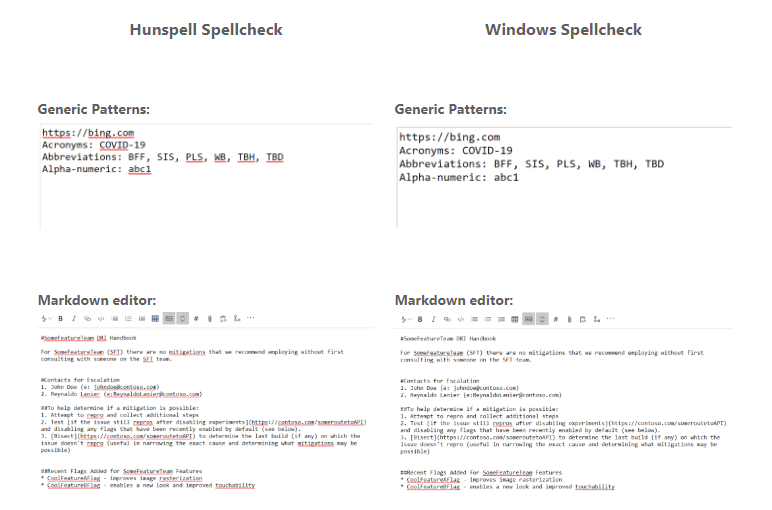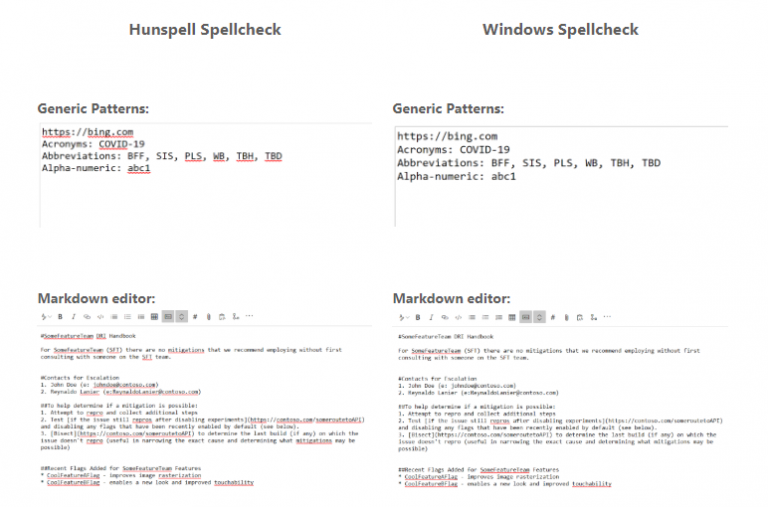 The improved spellcheck experience has been enabled by default in Microsoft Edge, and preferred language settings from Windows will be inherited automatically in your browser. You can navigate to the edge://settings/languages page in order to configure all the languages that will be spellchecked as you type. Moreover, you can install additional languages to spellcheck in Windows Settings by navigating to Time & Language > Language and selecting Add a preferred language.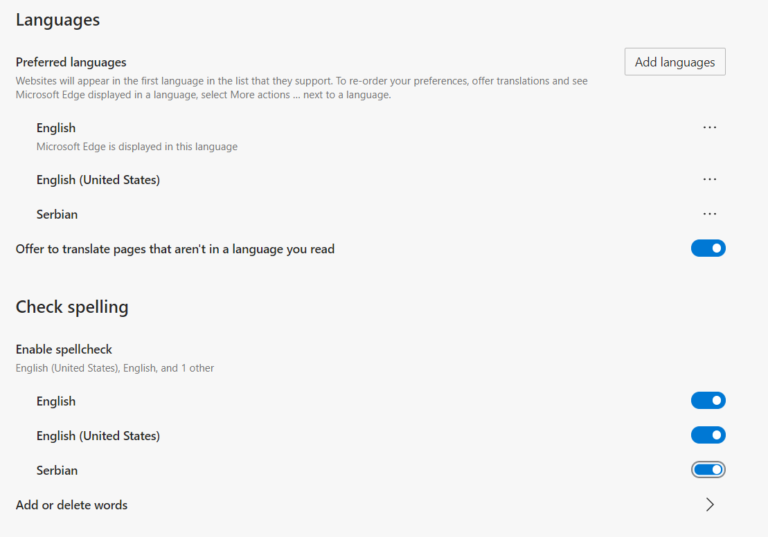 It is worth noting that if the necessary language pack is not available or you have not installed it yet, Microsoft Edge will revert to the prior experience powered by Hunspell. Notably, the Windows Spellcheck integration has been developed in collaboration with Google to improve spell checking in all Chromium-based browsers.