Microsoft Edge is getting a new Tab Search feature that will let users search through their open tabs to find a specific page. As pointed out by Reddit user Leopeva64-2, Microsoft has added a new hidden "Search tabs" option to the Tab actions menu in the latest Edge Canary builds.
Microsoft first started testing the ability to search for browser tabs earlier this year, and it's already available in Google Chrome. It has been designed for users who regularly use numerous browser tabs to help them speed up their productivity. Currently, this feature can only be accessed via the Tab actions menu, and it doesn't support any keyboard shortcut.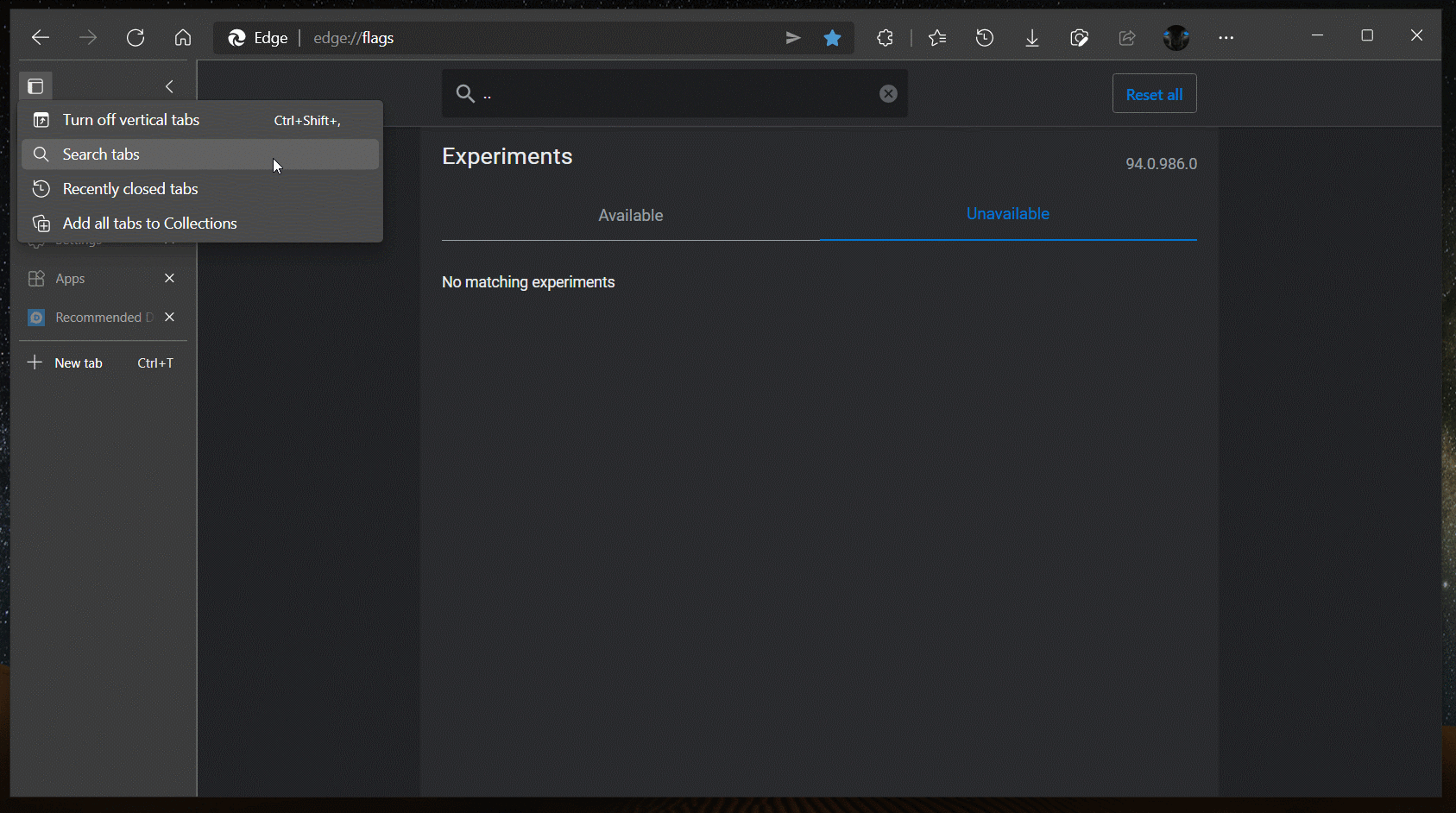 As of this writing, the Search tabs option is a hidden feature, as the feature isn't officially available yet. However, it's possible to enable it manually by using a launch parameter. To do this, follow the steps mentioned below:
Right-click on the Microsoft Edge icon available on the desktop and then select "Properties" from the context menu.
Navigate to the end of the target line and add the "–enable-features=msTabSearch" command line flag.
Finally, click the Apply button and restart the browser.
Once done, users will need to click on the Tabs action menu and choose the Search Tabs option. A flyout menu will instantly appear on the screen, and users will be able to type in the search box to find a particular page among all the open tabs.
Considering that the Tab Search experience is still in the early stages of development, it might be a while before it makes its way to the stable releases. Microsoft Edge Canary also recently rolled out a Super Duper Secure Mode to make browsing more secure by addressing Javascript vulnerabilities within the browser.