Microsoft has just put the wraps off a redesigned Microsoft Store on Xbox that select Xbox Insiders will be able to try this week. We're previously seen this new store in leaked pictures a couple of months ago, but the new design probably isn't as important as the speed boost provided by the new experience.
"The new Microsoft Store on Xbox is more than twice as fast as before. It launches in under two seconds, and the browse performance is greatly improved – it's faster than ever to load pages and find what you need, whether it's checking out a sale price or watching HD trailers," explained Cody Bird, Principal Program Manager, Xbox.
According to Bird, the Store experience on Xbox has been rebuilt from the ground up "to be faster, safer and easier to use than ever before." The design language is consistent with the one found on the Xbox Game Bar and Xbox app for Windows 10, and the new Store should be easier to navigate with a left panel providing quick access to games, Movies & TV, hardware, your Wishlist, and your shopping cart.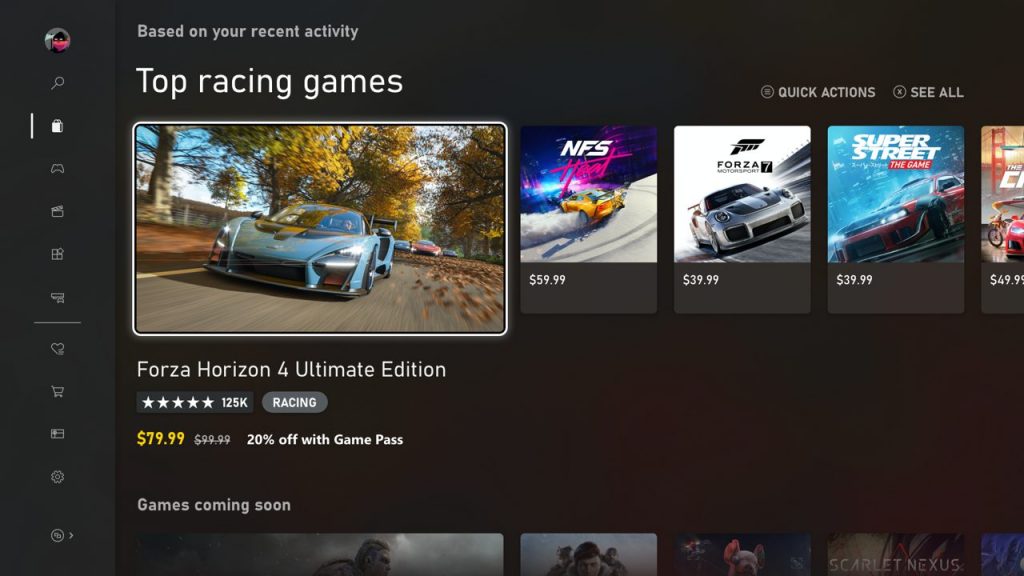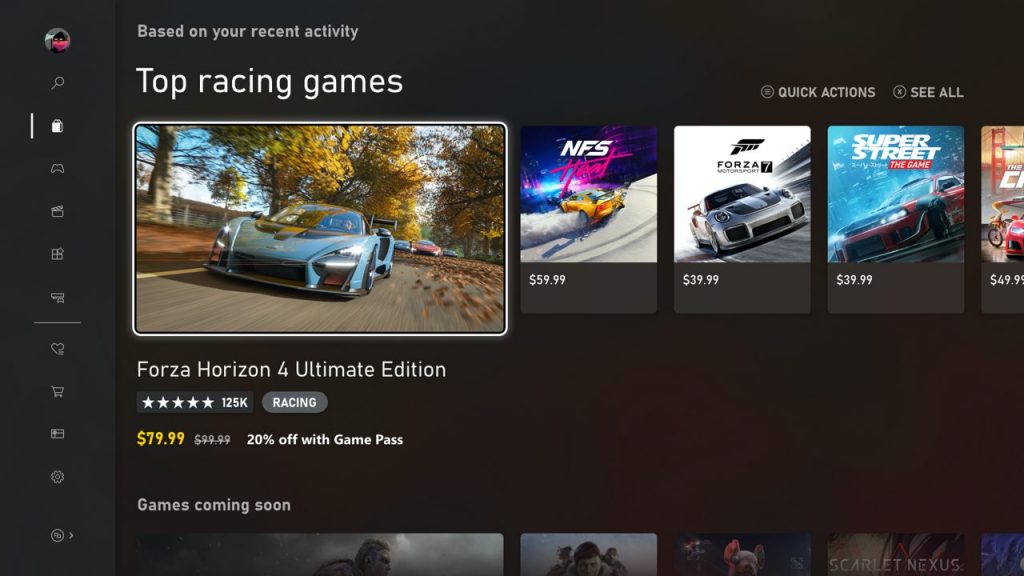 The store listings now use color to better highlight discounts, and Microsoft has also rebuilt the search feature to add filters and the ability to view trailers inline while you search. The store will also automatically apply content filters for child accounts, and the store actually won't be accessible without being logged in on the console. "Being signed in also helps you have a more personalized experience – you'll see content that is more relevant for you," explained Bird.
Another noteworthy update is the ability to view the price of Xbox 360 and OG Xbox games without having to tap the "View price" button first, and users will also be able to add these backwards compatible to their Wish List or shopping cart. You can see how this rebuilt Microsoft Store on Xbox works in the video below:
"We'll be rolling this update out gradually, so if you're an Xbox Insider, you may begin to see the new Microsoft Store on Xbox starting as early as August 5; the experience will be available for more Insiders over time before it rolls out to all users this fall," Bird said today. Let us know what you think in this redesign in the comments below.