Today, Microsoft released a cloud service map showing users why they should choose Microsoft Azure over Amazon Web Services (AWS). The cloud service map goes over the cloud capabilities of Azure and AWS in all categories. Depending on what service, you choose, Microsoft shows what you need ot keep in mind when choosing either available cloud service.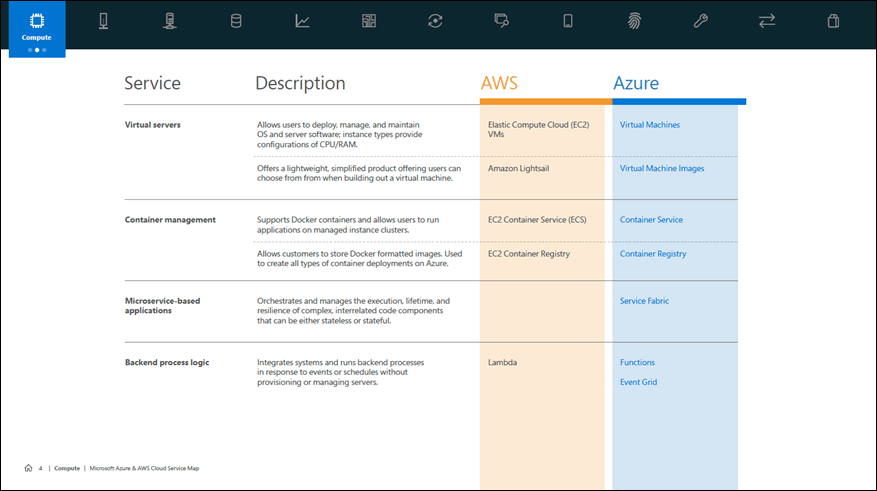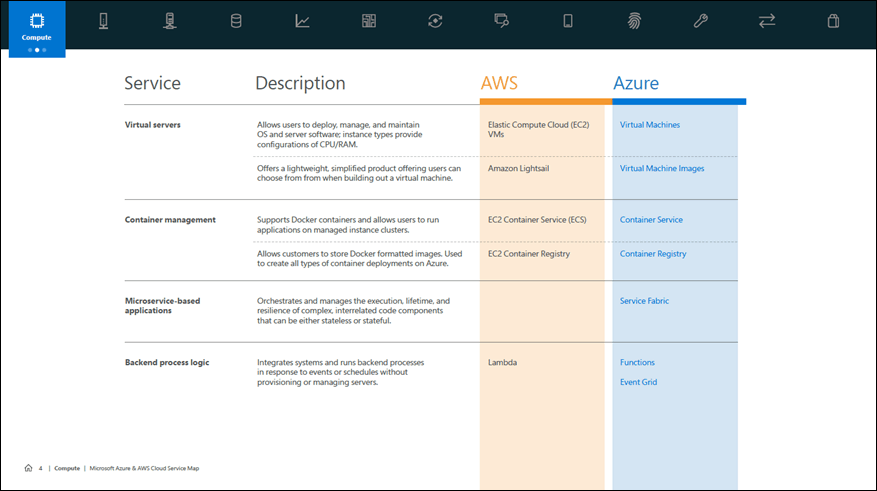 The cloud service map lays out 13 areas that pits AWS against Microsoft Azure and shows the pros and cons of each cloud service. Here are the 13 areas that the cloud service map covers.
Marketplace
Compute
Storage
Networking & Content Delivery
Database
Analytics and big data
Intelligence
Internet of Things (IoT)
Management & monitoring
Mobile services
Security, identity, and access
Developer tools
Enterprise integration
Microsoft provides a very informative cloud service map to help you make the choice that is right for your organization.