Marvel: Avengers Alliance was an early addition to the nascent Windows 8.1 Store, and offered up a mix of excellent graphics, fun gameplay, and a good storyline. Now, Microsoft is celebrating the 75th anniversary of Captain America by releasing and update to the sequel, Marvel: Avengers Alliance 2.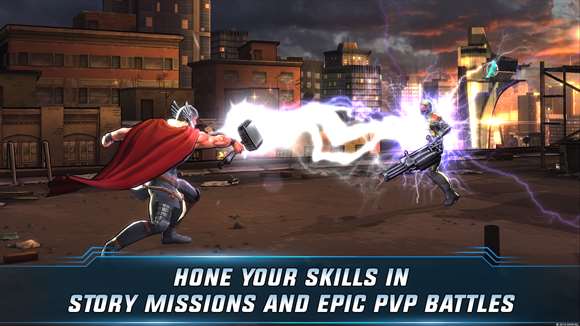 Here's a description:
In celebration of his 75 years of service, "Marvel: Avengers Alliance 2" introduces a new Captain America exclusive to this game. With his Iso-driven armor and shield combo, he's a symbol of America's willingness to protect liberty at home and abroad. In the Captain America 75th Anniversary Event, you can complete special tasks to earn this never-before-seen Captain America as a special character award.

With auto play, you can turn heroes loose and take a high-level tactical role as your team (which you put together from Avengers, Daredevil, Guardians of the Galaxy, Spider-Man and other super heroes) battles Ultron, Baron Strucker and more super villains.

This sequel's premise is that a mysterious series of galactic collisions, known as incursions, threaten the fate of Earth. You must use the powerful energy of Iso-8 to stop the destruction of every universe.
So, if you're a Captain America fan, this might just be up your alley. Give the update a try and let us know in the comments what you think of the game.