Along with the rollout of Microsoft Edge 90 and its list of new features the team also rolled out its timewaster surf game to other browsers.
Back in November of 2019, the Microsoft Edge team enabled an 8-bit surfing game hidden with its Edge browser as an Easter Egg for Insiders.
Thanks to everyone who participated in the #FindWhatsNext Easter Egg hunt! We were blown away by your creativity and puzzle solving skills. We hope you had fun and enjoyed the secret edge://surf game. Stay tuned for more exciting announcements at Ignite starting Monday morning!

— Microsoft Edge Dev (@MSEdgeDev) November 3, 2019
The game simply referred to as "the surf game" was inspired by the classic Windows game SkiFree which was a vertical scroller that pit players against objects that popped up in various locations on the screen while they navigated the ski slope on their way to the bottom.
The surf game is a spiritual successor to SkiFree with a water theme and slightly updated graphics while still maintaining the simplistic directional input methods for controls.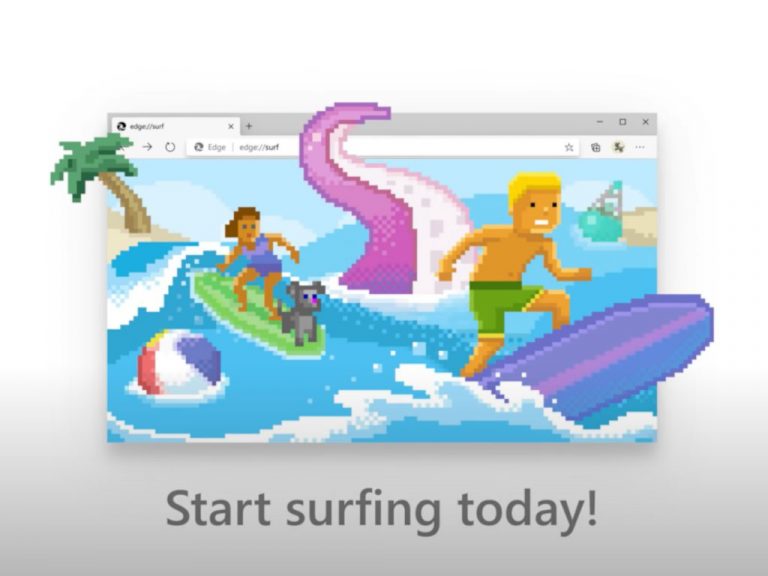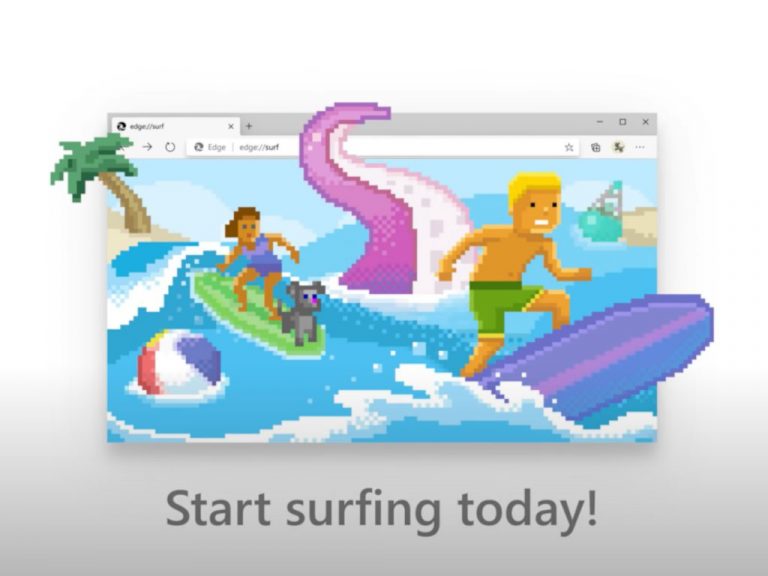 Since its introduction, the Edge team has built out more gameplay to the vertical scroller that includes endless mode, time trial mode, zig-zag mode, reduced speed more, and some other enhancements.
With its popularity was gained solely on the Edge browser by Insiders, Microsoft has begun rolling out accessibility to the game via other browsers with a simple URL search now.
Typing edge://surf in most modern address bars will bring up a search page with the top result being the Microsoft surf game. After selecting the search result, the player is dropped into a sample of the game. At the top left of the page is a recommendation to use the Edge browser to unlock the full game (tricky).
According to the latest NetMarkeShare analysis, Microsoft is making modest inroads in the browser market, and using its fan-favorite 8-bit surfing game as a carrot, may help it gain a few more percentages over time.