Microsoft has finally rolled out the new enhanced Skype functionality to Office Online and OneDrive that it announced in late 2015. The new integration with the Skype service now allows for in-program chatting with file collaborators in both online versions of Office and OneDrive as well as several new features for viewing chat history, file sharing, Skype call initiating, and sending emoticons.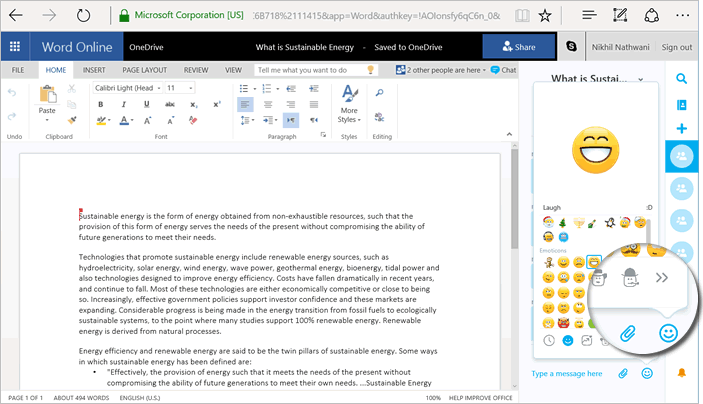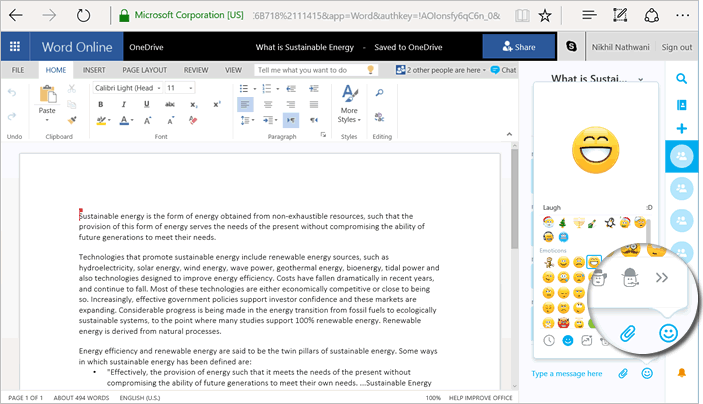 One of the benefits of this new Skype integration is that co-editors can collaborate on files and chat with involved parties directly from within the file that's being worked on. Previously, users would have to use Skype separately, which was completely functional on its own, but this new feature creates chat rooms that are specific to the files being worked on and should make keeping track of files and communications much simpler.
Office Online is an online version of Microsoft's suite of file editing and creating software such as Word, Excel, PowerPoint and OneNote. The service gained added support for several cloud storage solutions back in January, possibly in response to Microsoft's neutering of its own cloud storage service, OneDrive.