It's now been three months since Microsoft made its Teams collaboration service available to all Office 365 Education customers, but the company had much more in the pipeline for students and teachers. Last month, the Redmond giant unveiled new classroom experiences in Teams during its education-themed event in New York, and these latest innovations are now rolling out to all Office 365 Education customers across 181 markets and in 25 different languages.
"The latest experiences in Microsoft Teams, the digital hub for teachers and students in Office 365 for Education, are designed to help schools achieve more together: by fostering deeply engaged classrooms, strengthening professional learning communities, and tailoring more effective school communication," explained the company today. Here are the main new features that will be soon be available to all Office 365 Education users:
• School Data Sync automatically populates classes with student rosters connected to the school's information system.
• OneNote Class Notebooks are built into every class, allowing teachers to organize interactive lessons and deliver personalized learning right from Teams.
• Apps integrate into the classroom experience, so teachers can quickly access the Office 365apps they already use – like Word, Excel, PowerPoint, and Planner – and customize their classroom with education apps.
• End-to-end assignment management in Teams enables teachers to move quickly and effortlessly from creation and distribution to grading and feedback.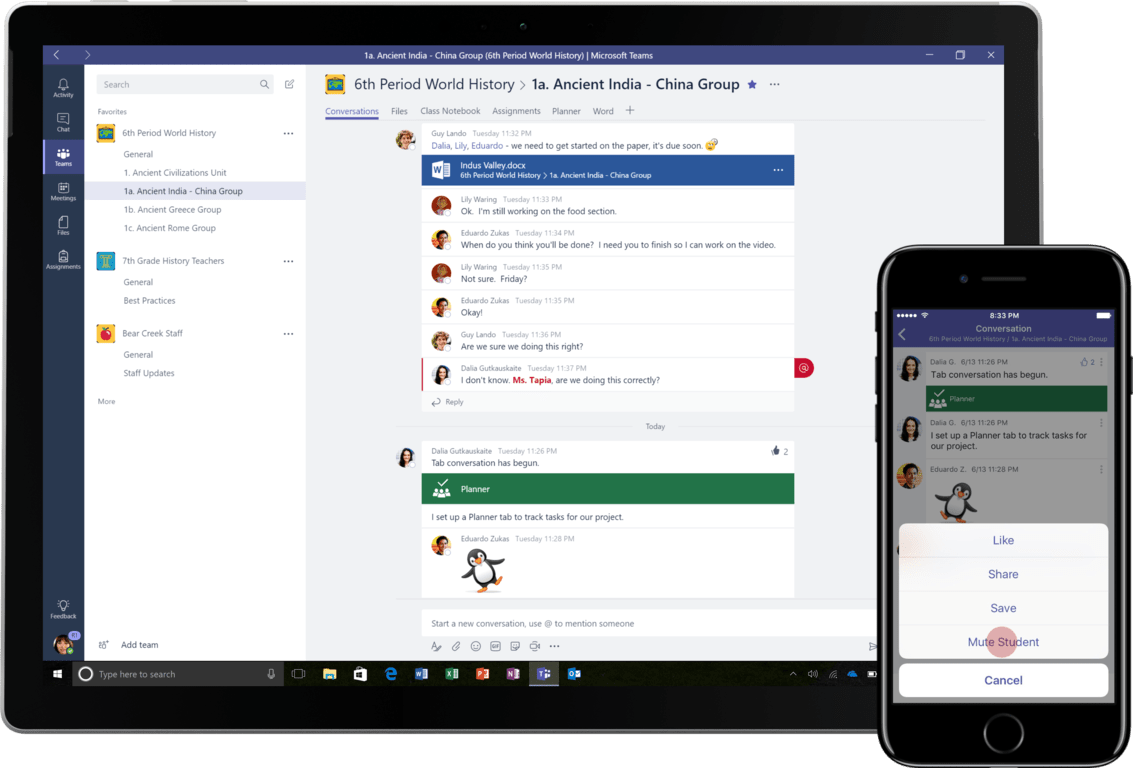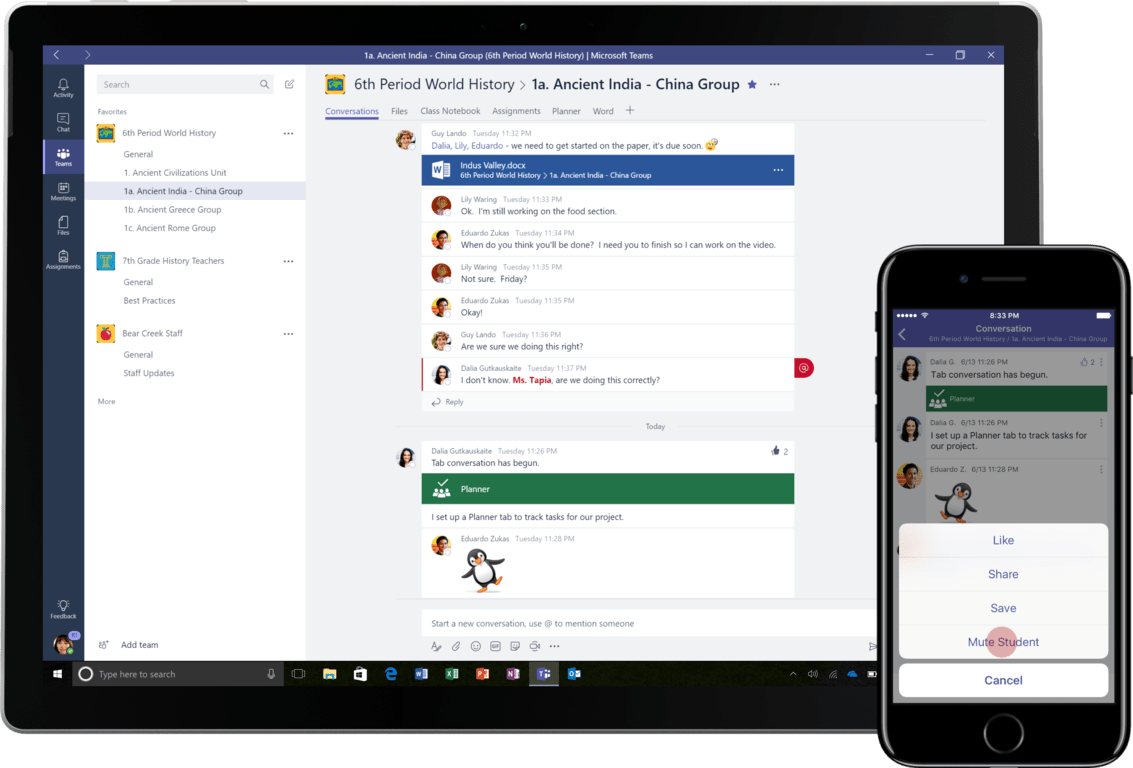 As a reminder, Office 365 for Education is free for teachers who are currently working at an academic institution and students who are currently attending an academic institution. You just need a valid school email address to enroll your school, and you can learn more about the offering on the dedicated website.