Microsoft has applied for a US trademark for XCLOUD, the former code name for what's now known as Xbox Cloud Gaming. As spotted by @ALumia_Italia, Microsoft filed for the trademark last week:
New Microsoft Trademark: XCloud https://t.co/zZZ7rZbxlj pic.twitter.com/xodWvPYL1I

— Aggiornamenti Lumia (@ALumia_Italia) August 28, 2022
For those who don't know, Xbox Cloud Gaming is Microsoft's Netflix-like video gaming streaming platform that incorporates Xbox game pass ultimate. The service allows users to play dozens of games on smart devices like smartphones using a gamepad for a subscription price of $15 per month.
Will Microsoft use the XCLOUD name in the future?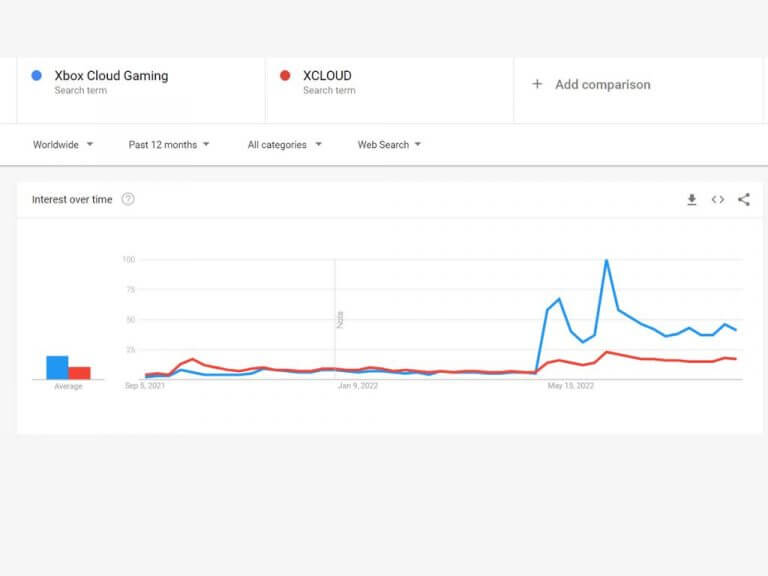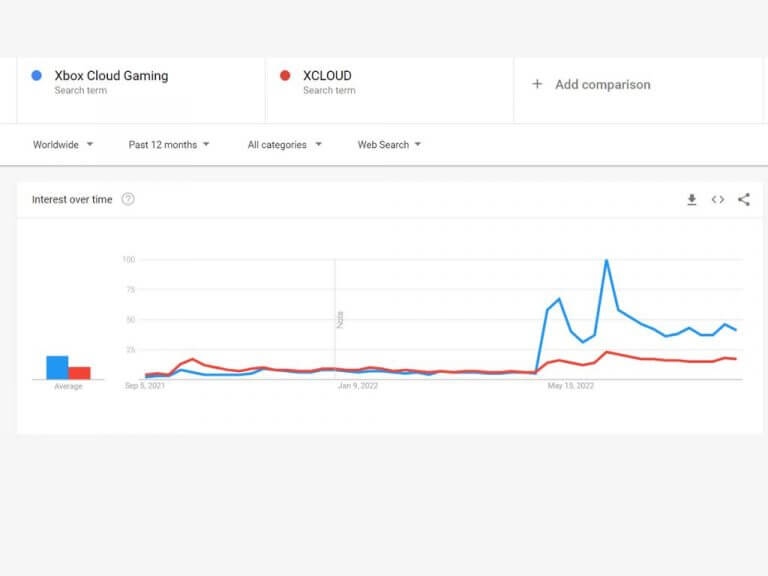 When you compare the XCLOUD and Xbox Cloud gaming keywords in google trends software, you see that the searches for the XCLOUD are still very high but there is already a gap compared to Xbox Cloud Gaming. While it's possible that the company may want to go back to using XCloud, what's more likely is that this is a defensive move, protecting the mark while continuing to build on the marketing that's accompanied the use of Xbox Cloud Gaming.
For more latest and exclusive tech news updates follow us on Google News.