Microsoft is announcing VIva Sales. This new seller experience application is designed to bring customer relationship management technology into and from Microsoft 365 and Microsoft Teams. Powered by artificial intelligence, the end goal of it is also to help provide personalized recommendations to sellers, and better help then connect to customers.
In total, there are three core themes to Viva Sales, many of which target Microsoft's rival, Sales Force. The first of those is to help sellers do their jobs, while also providing insights that sales leadership needs. With the second theme, VIva Sales can recommend the next steps to progress a customer through a sales funnel, and help them take the next steps. Third up, Viva Sales can provide AI-driven recommendations to enable sellers to enhance their customer engagement. Microsoft provides the following examples of how this works and how Viva Sales can integrate with other Microsoft products.
As sellers are working, they can tag customers in Outlook, Teams or Office applications like Excel, and Viva Sales will automatically capture it as a customer record, layered with all relevant data about the customer.
Real-time customer insights provide a deeper understanding of where each customer is in their purchase journey, and how to guide the relationship.
Viva Sales is using Context IQ, announced last fall, to ensure relevant content is connected across Microsoft apps and services — like Dynamics 365 and Microsoft
365 — so sellers save time and stay in the flow of work.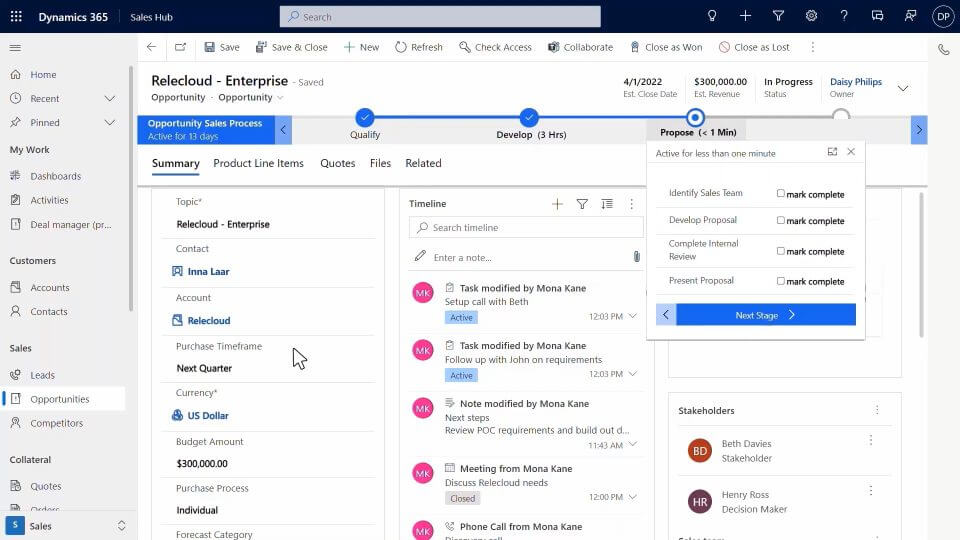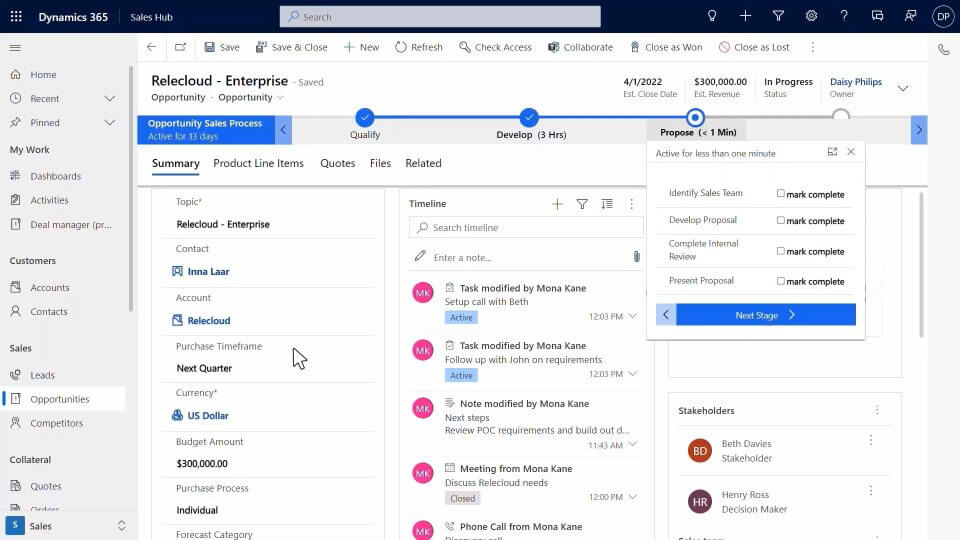 As you can tell, Viva Sales builds heavily on Microsoft Viva, which already provided an integrated employee experience platform. Viva now includes common cores like communications, knowledge, learning, goals, insights, as well as sales. "Viva Sales is a new modern way of selling. As a smart CRM companion, Viva Sales makes sellers' lives easier while enriching their CRM," explained Microsoft in a blog post.