Earlier this year, Microsoft rolled out a new home page experience for its Office.com web portal. Today, the Office team has announced that the home page is now receiving its first major update, with new features rolling out to Office 365 Commercial, Education and Home users. "These updates will greatly increase the ease of navigating the apps throughout the suite and help you access your frequent and recently opened documents," explained the Office team in a blog post detailing the new features.
First of all, users will see that the web portal now automatically highlights the most frequently used apps at the top of the page. "Over time, Office 365 will learn and adjust this ordering based on your individual usage," added the team. Additionally, it will now be easier to access unfinished Word, Excel, Powerpoint and OneNote documents by using filters below the "Recent documents" list. You can even pin documents there to make them even more accessible for you.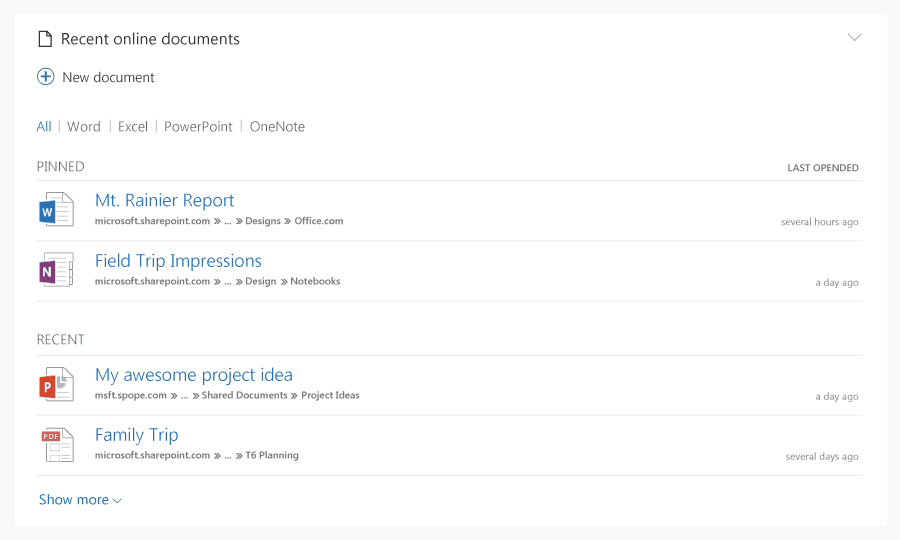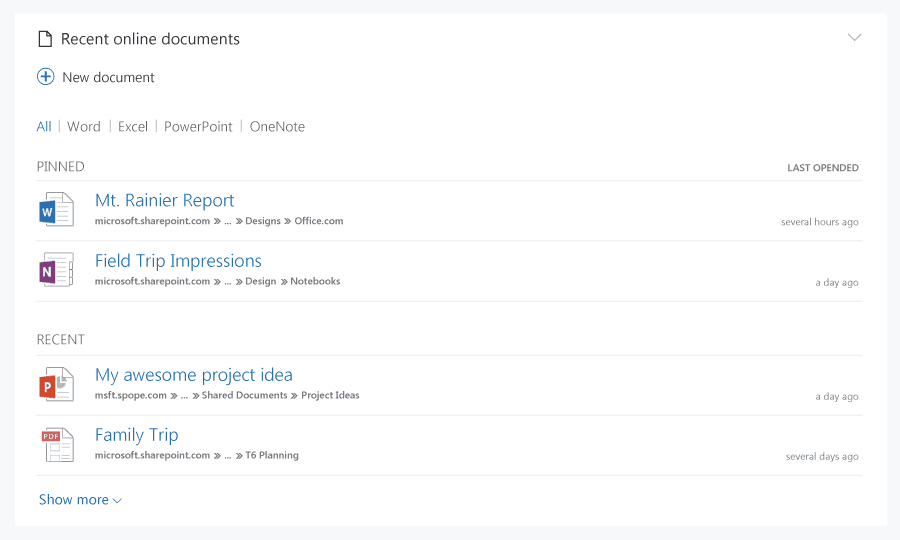 Office 365 commercial users will also be able to see their upcoming meetings, send emails to organizers and join Skype for Business calls with once click. Lastly, a new tasks section lets you create, view and complete tasks that will sync with Outlook on all your devices (except Outlook Mobile on Windows 10, which doesn't support Outlook tasks yet).
If you don't see all these new features on Office.com yet, the Office team explained that this major update will continue to roll out to all users through early 2017.