If a series of rumors of leaks have been suggesting the imminent launch of new Surface products this spring, and the company has finally delivered this morning. Indeed, the Surface Book 3 and Surface Go 2 are now official, along with the Surface Earbuds and a new version of the Surface Headphones. But there are also a couple of new accessories including a new version of the Surface Dock, which hasn't been updated since 2015.
Details about the Surface Dock 2 actually leaked last month, but today's press release pretty much confirms what we knew. The new Dock keeps the proprietary Surface Connect port to provide compatibility with existing Surface devices, though Microsoft says the new accessory provides faster charging and higher data transfer rates than its predecessor.
To make it more versatile, Microsoft included four USB-C ports on the Surface Dock 2, though the two USB Type-A ports, audio jack, and Ethernet port are still there. Moreover, the new peripheral has been designed to sit behind your device and seems like a more compact docking solution than the older dock.
The Surface Dock 2 will be available to pre-order in select markets today, and it will be priced at $259.99. Microsoft also other accessories today including a $99.99 USB-C Travel Hub, along with two new keyboard and mouse bundles: the $89.99 Microsoft Ergonomic Desktop and the $59.99 Microsoft Bluetooth Desktop. The USB-C Travel Hub can be seen below, and it includes various ports including one USB-C port, one USB-A port, 1 HDMI port, 1 VGA port, 1 Ethernet port, and a headphone jack.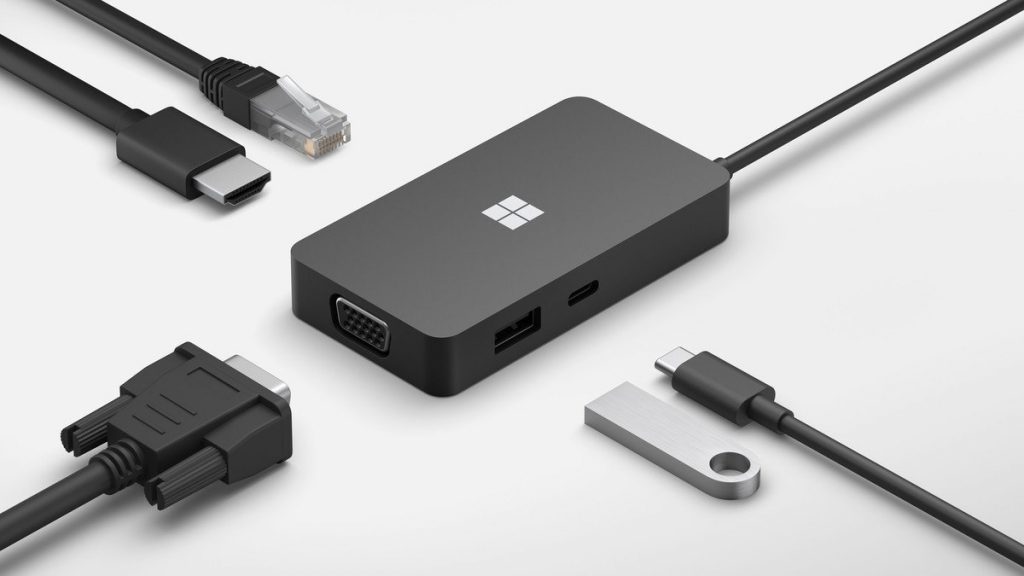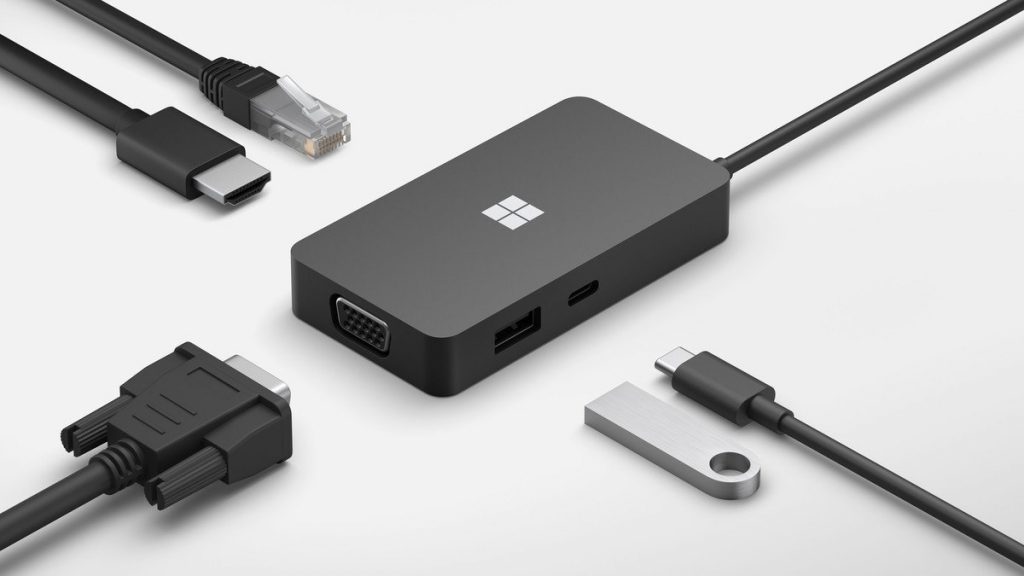 "We hope these new products will not only help people be more productive from wherever they are currently working and learning, but also help people find moments of focus and relaxation," Microsoft said today.