For many, the app-to-customer paradigm might feel like throwing money into an empty void for services rendered. Purchase a new smartphone, load it up with your favorite and sometimes necessary apps, all the while pitching anywhere from 99 cents to $4.99 to unnamed developers for the privilege of a mobile-translated computing experience.
However, Microsoft believes the interaction between customer and app developer should be a bit more nuanced than users chucking a few rating stars to developers while they wait for their app to fix itself magically when its servers go down. In another installment of help tips, tricks and practices Microsoft is recommending its Windows developers take to heart, with the Windows team walking developers through the process of communicating with their users.
While a Universal Windows Platform (UWP) app should be visually appealing, it should also project the voice of the original app creators from time to time. After all, a good user experience is ultimately a human-centric experience.

Communicating effectively with your users requires the following three virtues:

be friendly (and compassionate)
provide guidance
project a gentle tone

Friendliness, helpfulness and a gentle tone should all combine to provide a smoother, more seamless experience for your users even in the toughest situations, such as an app meltdown or user confusion.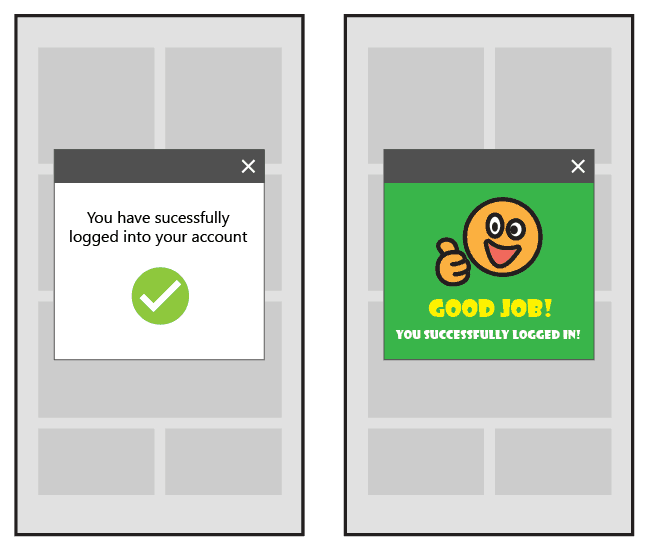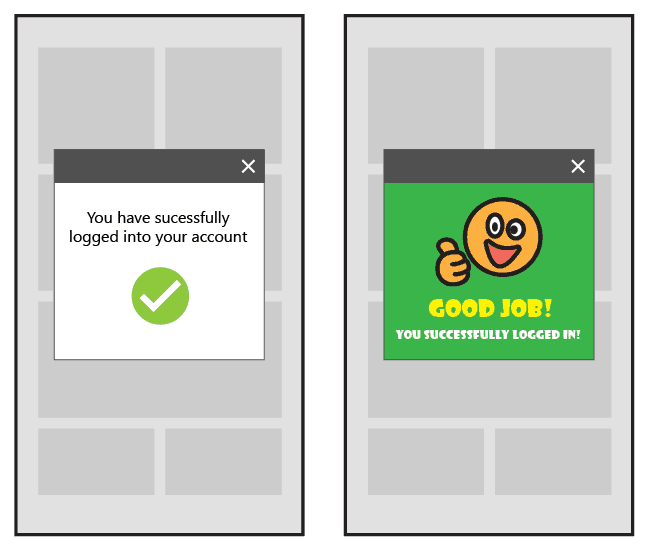 The Windows team uses several visual examples of how communication between app developer and the customer can be done by the mere tweaking of text, color, and placement of emphasis on particular parts of a message. Playful animations and drawings can also be used to help encourage and walk a customer through an experience such as applying credentials, adding accounts or submitting error reports, according to the Windows team.
Beyond closing the app gap by bringing names and filling the holes for life-focused necessary services to the Windows Store, the Windows team is also looking to raise the bar of customer experiences with providers. Sure, touting "2 million apps now available in the Windows Store" would be a great accomplishment in and of itself, but the Windows team would also like to encourage current and future developers to consider the quality of their apps rather than just contributing to the quantity of an app store.
App developers interested in the Windows teams notes, visit the Windows Developer blog for more insights, tutorials, and references. Let us know in the comments how you think developers can do a better job of communicating with users.