A new screenshot tool is being added to Microsoft Edge called Microsoft Edge Screenshots. This feature appears to offer some significant improvements in terms of capturing and editing screenshots directly within the browser.
Introducing the screenshot tool could be a replacement or consolation for removing the "web select" feature in Microsoft Edge, which was discontinued because of low usage and high support cost. Web select allowed users to select and retain the formatting of web content for easy pasting into documents or OneNote notebooks.
The new screenshot tool in Microsoft Edge offers a zoomed-in view of the area around your cursor, helping users make precise selections when capturing screenshots.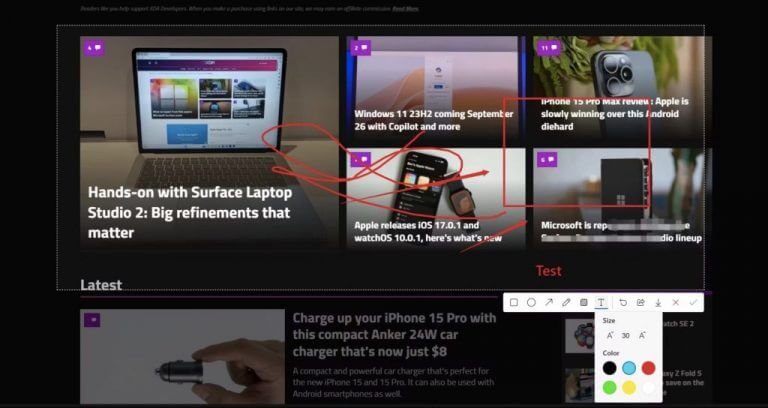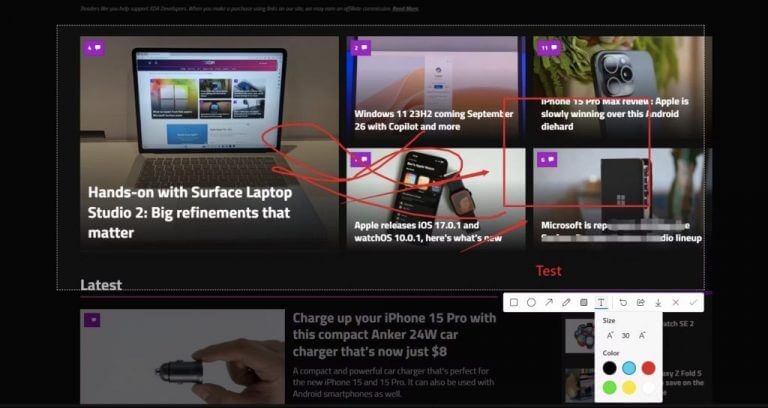 However, this screenshot tool should not be mistaken for another similar feature that allows users to save screenshots of visited web pages directly to their browsing history.
The editing capabilities seem to have been upgraded with the ability to draw shapes like circles and squares, add arrows, freehand drawings, and apply text. Additionally, including a mosaic effect for redacting or censoring content is useful.
The screenshot tool overlays directly on the webpage, eliminating the need to open a new window and contributing to a more seamless user experience.
While the new screenshot tool is a welcome addition, it's worth noting that removing the web select feature disappointed many users who found it useful. Nonetheless, the screenshot tool offers more comprehensive features for capturing and editing content within the browser.
via XDA Developers