One of the big consumer highlights from Build 2022 is the fact that Microsoft is giving developers the chance to build third-party widgets on Windows 11. The company was pretty brief about it, mentioning it being powered by Adaptive Cards, and promised more details will be coming later this year. Yet, during a keynote on the matter, we noticed something bigger. It seems as though the company might have teased a Teams widget for Windows 11.
If you're curious about our hunch, we invite you to watch the "Building great apps with the open platform of Windows,"  featuring Kevin Gallo. If you fast forward in this session to around the 41:20 mark, you'll hear Gallo talk about a non-existing Teams widget in Windows 11 in the present tense. The Microsoft CVP mentions "For example, the Teams widget shows where your next meeting is, so you can quickly join in with a single click." He then goes on to talk about how Microsoft is exploring other places where widgets can appear in Windows, and how easy it is for widgets to allow someone to launch into an app's full experience.
As far as we know, this Teams widget does not yet exist in Windows 11, at least publicly. Yet, Microsoft did seem to provide another tease for the said widget. If you look at the graphic to the right of Gallo during the presentation, you'll see what can be presumed to be some third-party widgets. For the most part, these aren't branded widgets, but rather, generic mockups. Most have the word "Text" and generic photos on them. However, there seem to be multiple Teams widgets on that sample widgets board.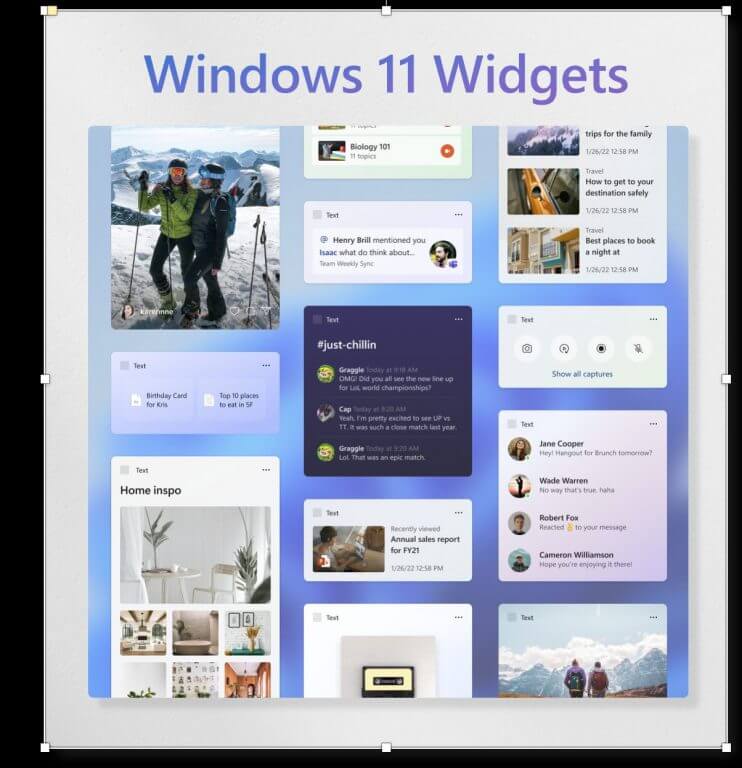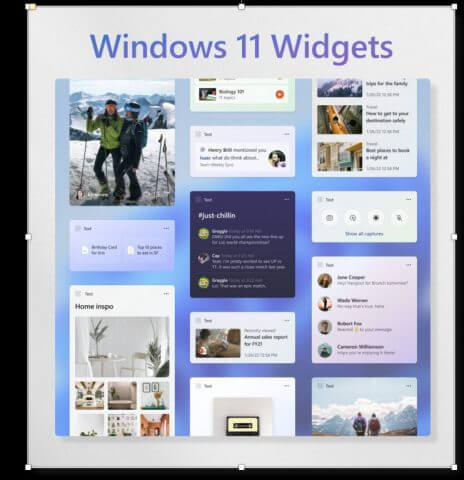 Again, this is just our hunch, and it isn't official, but we can see one widget that has some sample Teams chat messages, with a list of people, as well as another one, where an "@ mentioned you" for a Team weekly sync Teams channel is listed out. There's also a third one for what could be a recently accessed Teams document. We also believe there could be a Pinterest widget on the bottom left, too, but that's just speculation.
It's definitely odd to hear Microsoft talk about what could end up being a massive first-party widget for Windows 11 in this way, but we could see where a Teams widget can come in. Since Teams is a Win32 app, Microsoft could eventually use the Teams widget as a way to showcase Win32 app developers about how Adaptive Cards can be used to create their own widgets for Windows 11. We'll have to wait and see, but for now, this definitely seems to be Microsoft's best-kept secret of Build 2022.