To coincide with the release of The Matrix Resurrections in cinemas and on HBO Max, three special Matrix items have been added to the Fortnite video game on Xbox consoles, Windows PC, and all other supported platform.
The first item is an emote based on Neo's famous bullet time manoeuvre in the first Matrix movie (see top image). It actually looks pretty cool and also offers a sneak peek at the upcoming winter Midas skin.
The second Matrix item added to Fortnite is an emote inspired by Trinity's kick, also from the first movie.
The third and final Matrix item, for now, is a wrap for the various weapons and vehicles in Fortnite that will cover them in the green computer code seen in the Matrix films.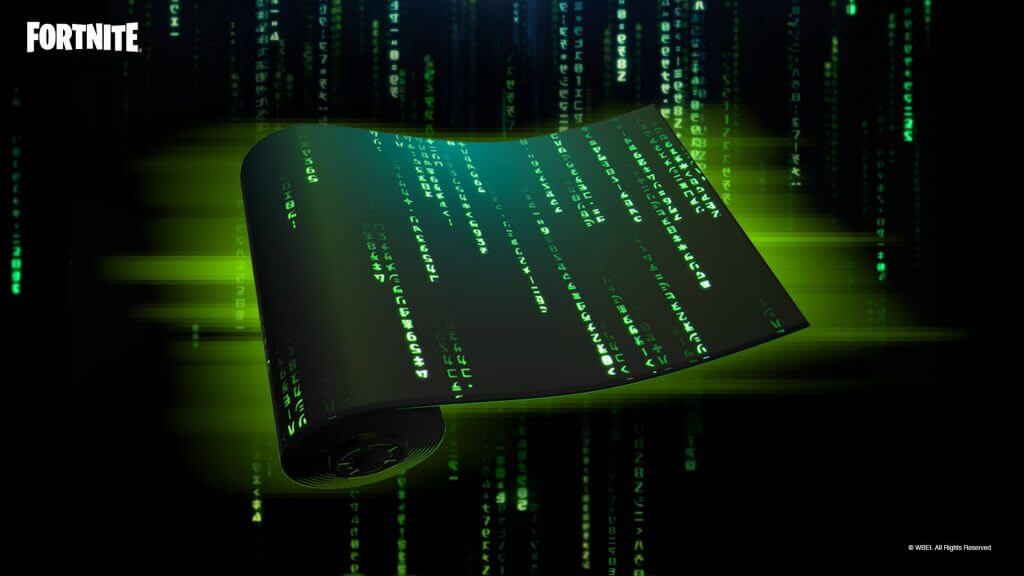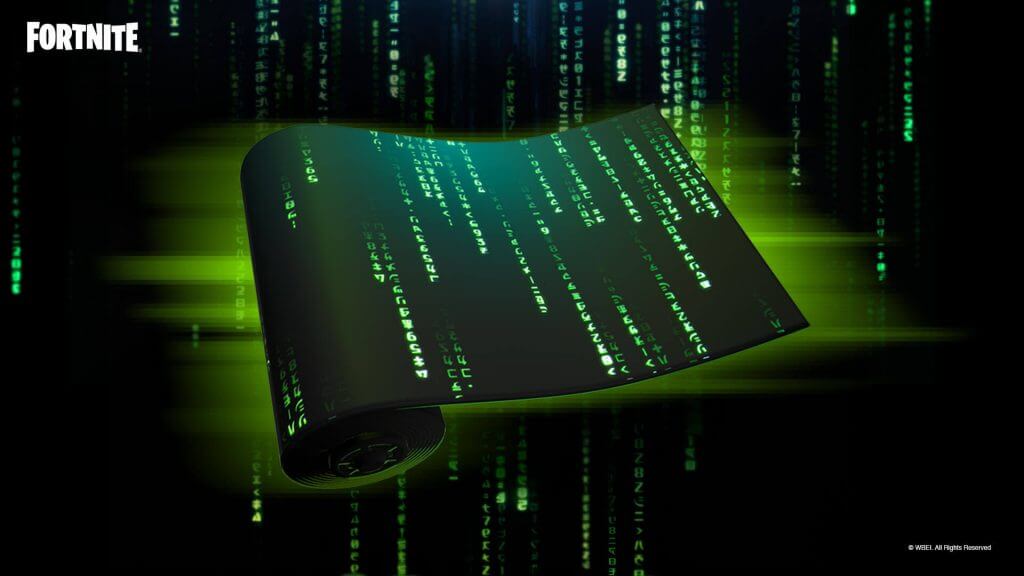 Surprisingly, no Matrix character outfits or skins were added or have been announced which is odd given the popularity of Neo, Trinity, and all of the other characters from the Matrix film series and their suitability for a video game like Fortnite which involves guns. Lots of guns.
It's possible that characters inspired by The Matrix Resurrections and the other films will be added after Resurrections has opened in all major markets around the world. If this is the case, fans should expect some more Matrix content around Boxing Day or December 26th. Nothing has been announced though.
It's also worth mentioning that a glider based on the Sentinel robots from The Matrix is available for free for all players right now within the special Christmas/Winterfest tab in the game's menu. To claim the glider, all you need to do is open the present with the Matrix code wrapping.
In other Fortnite news, some Boba Fett content will be added on Christmas Eve, some Cobra Kai content is coming to Fortnite sometime soon, a variety of Spider-Man No Way Home items are now live in the game, additional Spider-Man skins have been unlocked, items inspired by the Gears of War video game series were added earlier this month and will be leaving soon, and Fortnite development has now switched over to the latest version of Unreal Engine.
Want more video game news? Follow us on Pinterest, Twitter, and Facebook.