Lenovo will be shipping its flagship consumer PC brands the Slim and Yoga next month with some notable upgrades that include new display technology with both software and hardware tweaks that should give customers longer battery life for content creators.
According to Lenovo's latest press release, the Lenovo Slim Pro 9 leads the pack with a similar chassis to last year's model but sports a new Mini-LED 'PureSight Pro' display and an upgraded keyboard deck. While the Slim 9 will also come with LCD configurations, the MiniLED version will most likely be the showcase device as it pushes 3K resolution alongside 165Hz refresh rate touchscreen on a 16:10 panel with up to 1200nits of brightness and Dolby Vision support.
Onboard the Slim 9i variants will be Intel 13th Gen Core processors ranging from i5 to i9 as well as GPU options from integrated Iris Xe, NVIDIA GeForce RTX 4060 or 4070. Customers can also configure memory options by choosing from 16, 32, and 64GB LPDDR5X options.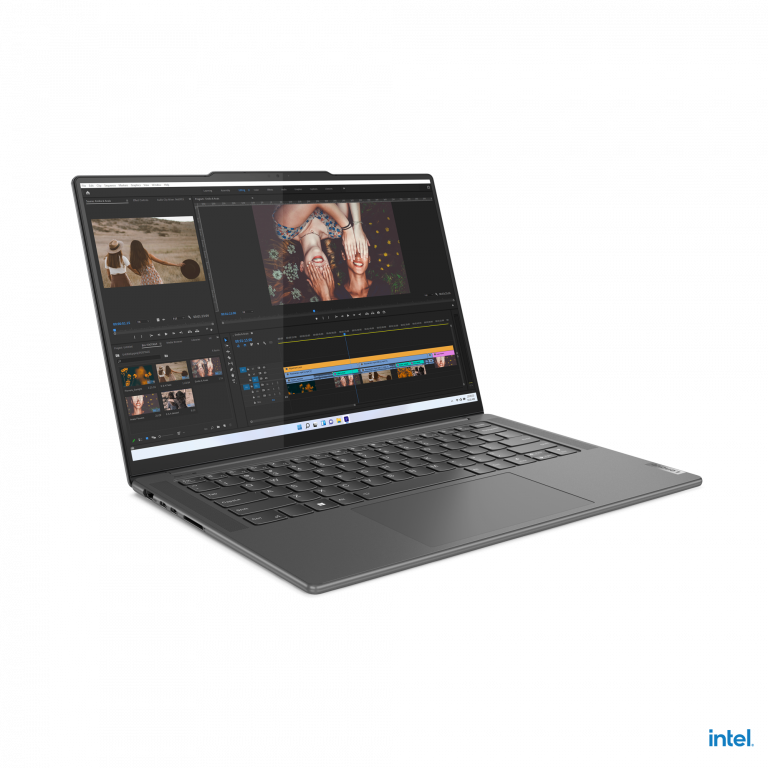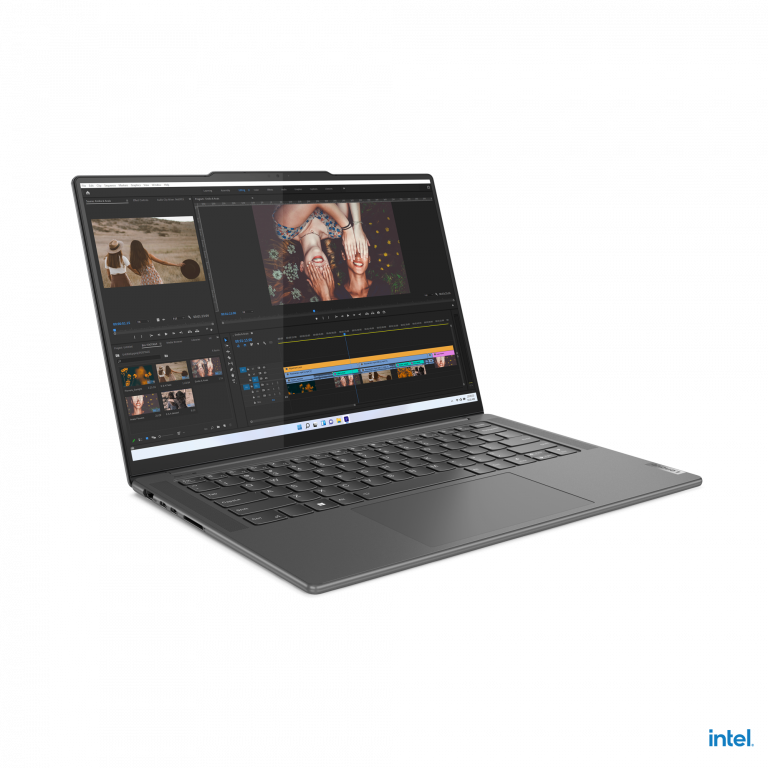 For AMD fans the Slim 9 models will come with Ryzen R5 and R7 processors, integrated UMA GPUs or NVIDIA RTX 3050 and 4050 options. The AMD models unfortuntately do not come with MinLED screen options but instead offer three options of LCD panels that include 2.5K matte and glossy at 90Hz refresh rates or a 3K at 120Hz matte selection.
MiniLED technology also makes its way to the webcam system on the Slim 9 alongside IR, and ToF camera sensors.
Lastly, the 9i will come with a 75Whr battery that leverages Lenovo's X-Power platform that should intelligently throttle or boost performance to help with renders and exports for content creators and sip battery for more data processor-like workflows.
The Pro 9i will come in both 14 and 16-inches this year and should hit shelves as early as May 2023 starting at $1,699.99.
Lenovo also announced that it's bringing the more affordable version of the Slim, the Slim 7 and 7i to stores starting at soon as April, for $1,179.99.
The Slim 7 and 7i both come in 14.5-inch models and feature the same polished comfort edges as the last generation and the latest Slim 9. Similar to the Slim 9 series, series 7 will also be aided by both Intel and AMD processors and NVIDIA RTX GPUs that range from 3050 to 4050 options.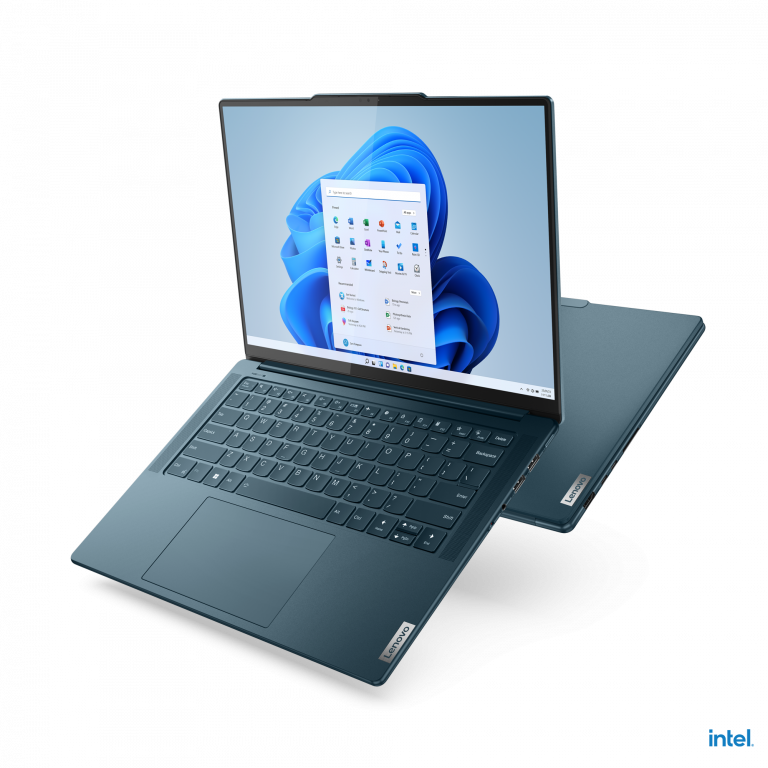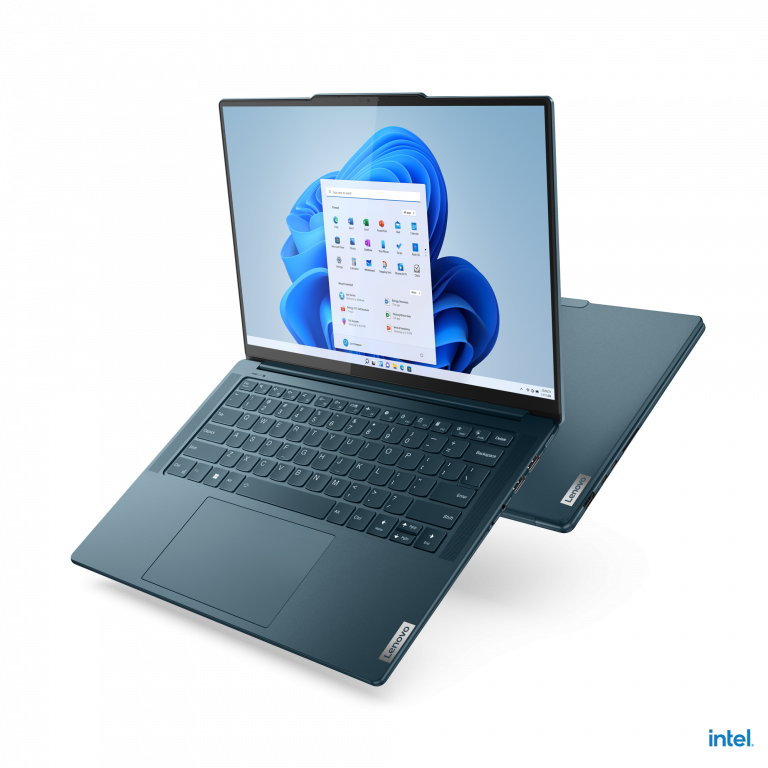 Lenovo expects its Slim 7 PCs to run cooler and for longer with a 73Whr battery onboard as well as support for Rapid Charge Express8 delivering up to three hours of battery life in 15 minutes.
Memory options top out at 16GB alongside an SSD capacity of 1TB, which should be plenty for a Slim 7 PC customer.
Last up are the flexible cousins of the Slim line up, the Yoga's, that will come in both 14 and 16-inches this year and start at $799.99 starting next month.
For under $1,000 in the US, customers will get the same rounded polished Lenovo comfort edge design as the 9 and 7-series, similar 13th and 7000 Series Intel and AMD processors, memory configuration options that include 8 and 16GB's, and 16:10 display panels.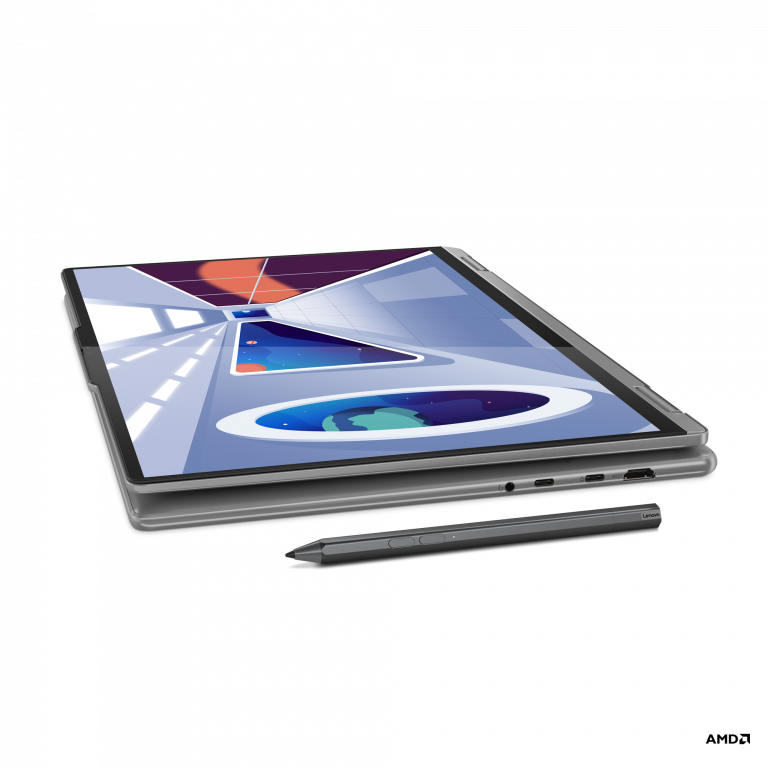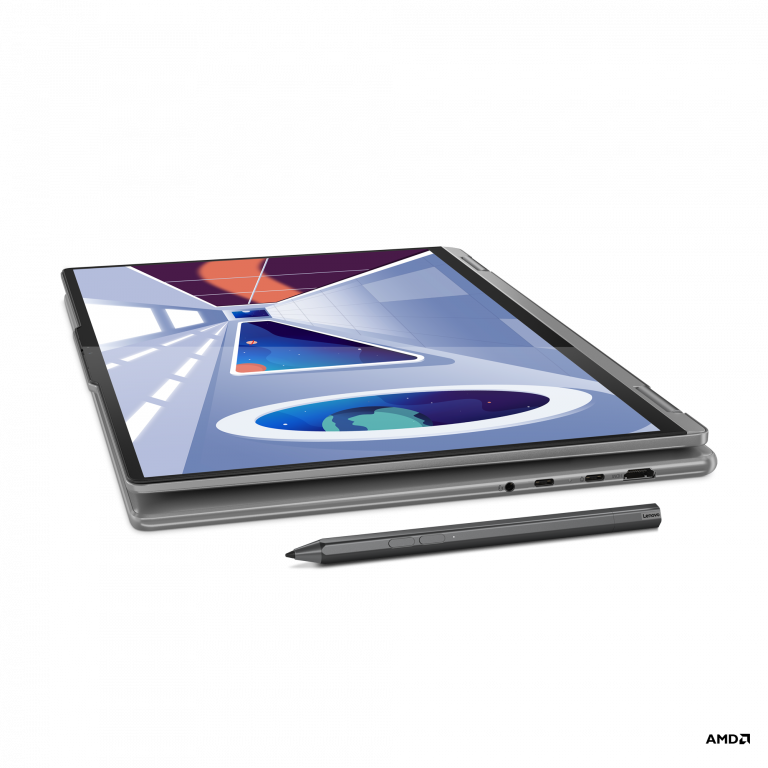 The Yoga's won't be getting the MiniLED or ProSight treatment this year but a solid 2.8K OLED or 2.5K LCD touch screen pushing 400nits of brightness at 60Hz could be enough for most users.
Lenovo has also settled on Storm Grey being the color theme for 2023 as every model offers the same color variant alongside a Tidal Teal option as well for select devices.