Lenovo is introducing updates to its performance line of ThinkPad's with the all new "power-packed" ThinkPad P16 and ThinkPad C14 for 2022.
ThinkPad P16
Starting at $1,979
For starters, the ThinkPad P16 will combine the efforts of the ThinkPad P15 and P17 into the single screen option of the P16 going forward. Perhaps, in an effort to consolidate materials and resources the P16 will now become the DeFacto option for performance workstations under the ThinkPad branding at the 14+ screen size aspect ratio.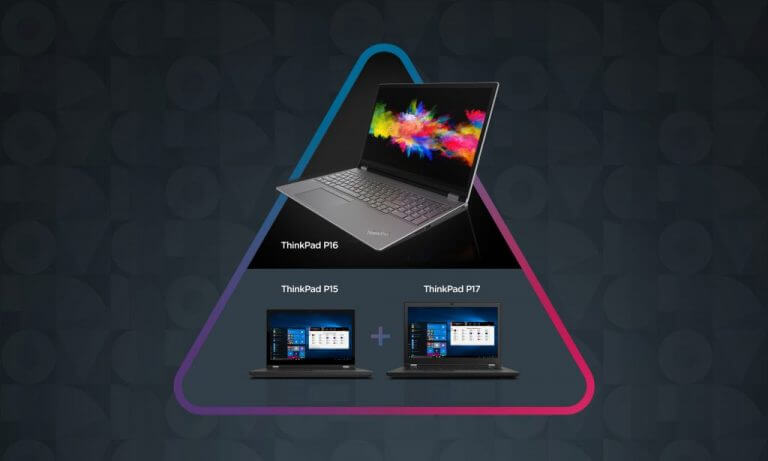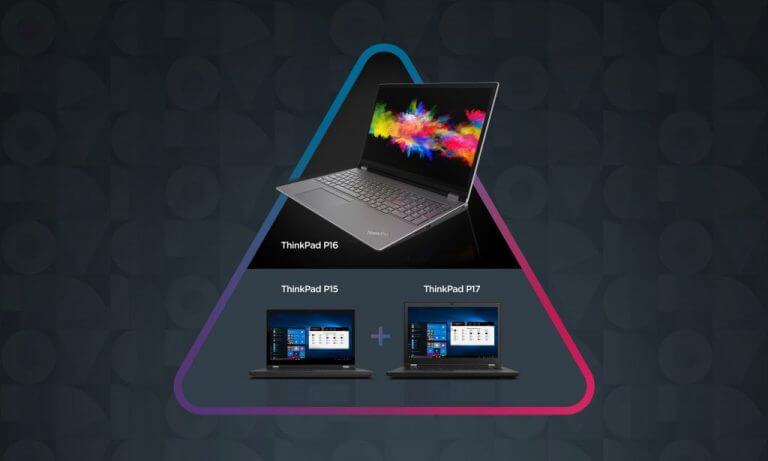 For the P17 crowd concerned with how the reduction in size might play out with thermal throttling and like, Lenovo claims that the despite its 16-inch display and modernized chassis, the P16's thermodynamics of the computer have been entirely revamped. Starting with a new cooling solution equipped with dual fans, dual vapor chambers, keyboard air intake, and dual by-pass design.
In addition to more air passing through the system, Lenovo also upgraded the CPU and GPU to take advantage of the new cooling designs with 12 Gen Intel HX-Series Core that can add up to 16 cores to the laptop as fast as 5.0GHz, as well as a discrete NVIDIA RTX A5500 or Integrated Intel UHD graphics.
Buyers can configure their workstations with up to 128GB DDR5 4800MHz and up to 8TB of M.2PCIe Gen 4 NVMe SSDs all powering three different screen options that include 16:10 WQUXGA (UHD+), WQXGA (QHD+) and WUXGA (FHD+). All screen options for the ThinkPad P16 supports 100% sRGB, Low Blue Light, and X-Rite FCC.
While the P16 is marketed as the Windows powered workstation, it can also support Ubuntu Linux, Fedora Linux, and Red Hat Enterprise Linux variants.
The ThinkPad P16 comes with a slightly upgraded outer design starting with a Storm Grey Aluminum option with red rear accents versus the traditional matte black offering over the years.
The port selections remain pretty robust for the P16 which includes 2 USB-A 3.2 Gen 1 Always On ports, 2 USB-C Thunderbolt 4 supported ports, 1 USB-C 3.4 Gen 2 port on the side, and HDMI slot on the back as well as smart card SD Express 7.0 reader and headphone jack combo.
ThinkPad C14
Starting at $629.00
Lenovo is also bringing additional options with its enterprise Chromebook the ThinkPad C14 which adds an Abyss Blue Chrome color option for the laptop as well as the latest Intel chipsets for performance.
More specifically, the C14 comes with support for up to vPro Intel 12 Gen i7 processors and integrated Intel graphics. Memory configurations support up to 16GB LPDDR4x and buyers can make out on-device storage with either 128GB of eMMC or 256GB of SSD options.
As with most Chromebooks, the battery is expected to be stellar with a 57 Whr battery packed in there with support of Rapid Charge with 65W AC.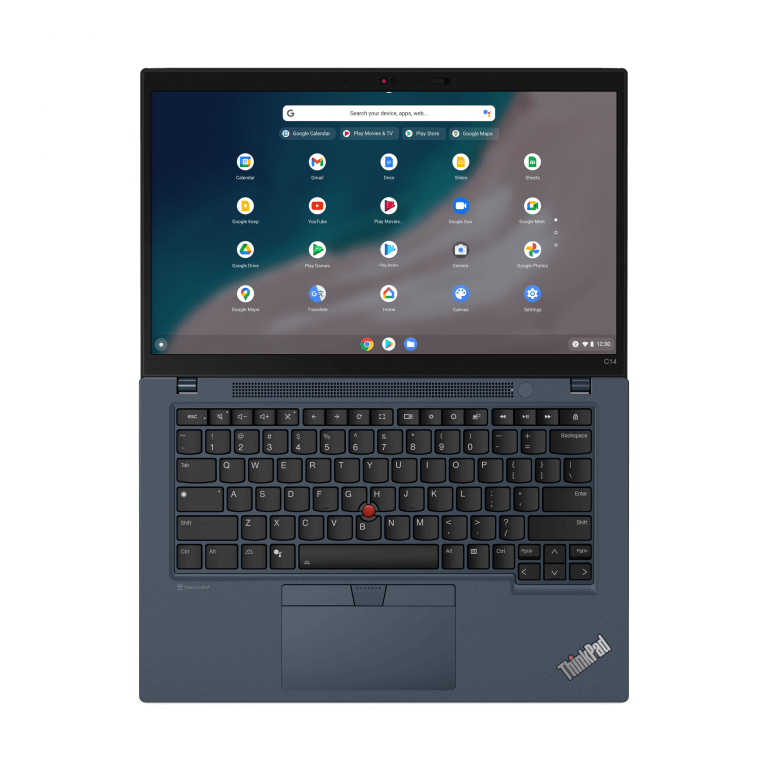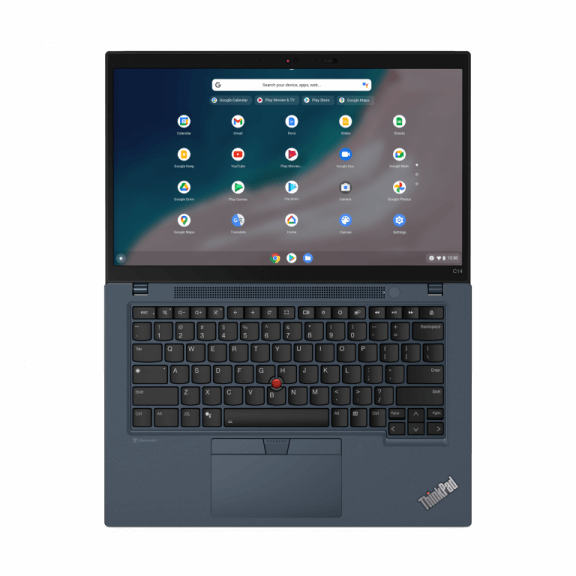 As for the overall design, the C14 sports 14-inch FHD IPS and IPS LCLW touch options that can get as bright as 300 nits and now weighs a solid 3.44 lbs. which is a 2% increase over last year's option.
Unfortunately, Lenovo is still reliant on buyers accepting an FHD RGB webcam in 2022 but does include a backlit keyboard, Waves MaxxAudio supported front firing speakers and plenty of ports such as a full HDMI port, 2 USB-A 3.2 slots, 2 USB4 Type-C (vPRo with Thunderbolt) ports and an audio jack.
As an added layer of security Lenovo is also packing in a Titan C security chip for enterprise use as well as Chrome Enterprise with Chrome Zero Touch Enrollment out of the box for the C14.
The P16 goes on sale later this month while the C14 makes its debut in June, 2022.